June 9, 2016
Holland America was looking to grow business on their site as well as within our OTA portfolio. Of course we all know that creating sustainable, long-term growth doesn't happen overnight. Just like a good cruise, it's a journey.
To set off on that journey and build a comprehensive approach, we teamed up with Holland America's agency partner and created a media plan that would supplement the strategies we'd put to work on our U.S. Expedia and Travelocity sites. In order to increase their exposure and extend their reach we built an integrated media plan including social, display and email marketing.
We found that Holland America's organic search results on our sites in key markets didn't necessarily place them on the first page, and so sponsored listings provided crucial exposure to lift their placement. The premium placement in search results boosted their visibility with target audiences.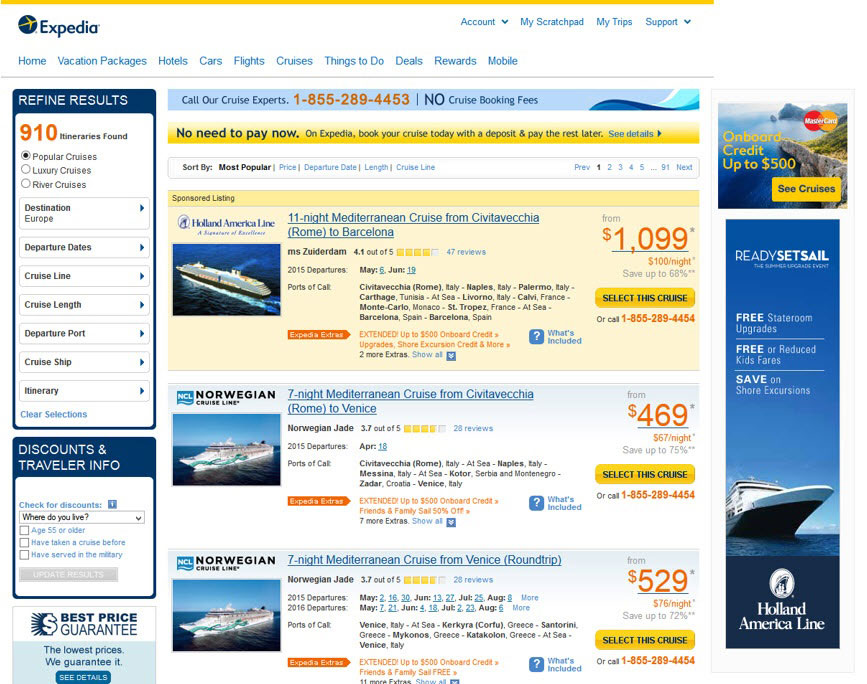 The Holland America offer was also integrated into a cruise-themed week on social media channels as well as themed merchandise emails.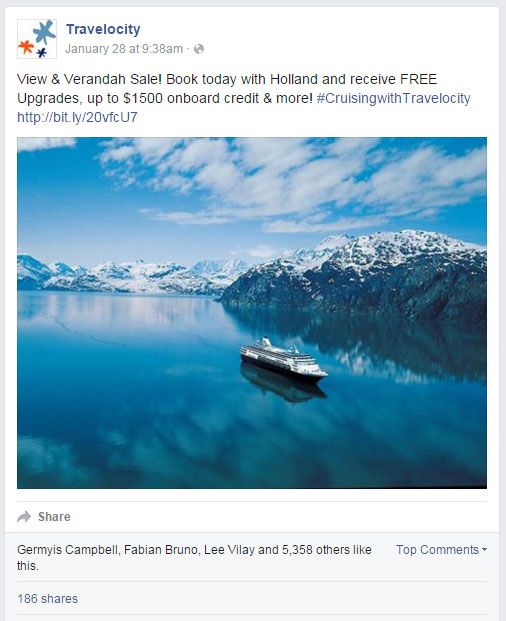 As a result of the multifaceted campaign, their business on Expedia.com increased 60% year-over-year.
Even more impressive, the combined strategies positively impacted direct bookings on Holland America, achieving 12 times their return-on-advertising-spend (ROAS) from the previous quarter.
By charting a clear path with a combination of tactics, Holland America successfully increased their business on our sites and their own.
Want to see how other marketers approached their advertising challenges? Check out other success stories {{cta('54f8aef6-6880-40a6-9eb0-e7821c6619d1′)}}