2020 is the 20th year of Expedia Group Media Solutions connecting advertisers with travel audiences across the globe. To mark the occasion, we're highlighting the most important part of our business: our people. In this blog series, we will be spotlighting the people who power our business so you can get to know the faces behind Media Solutions, or "MeSo"—as we refer to ourselves internally. Our team of digital marketing and travel industry experts spans the globe, from the company headquarters in Seattle to offices in Dubai, London, Tokyo, Toronto, and beyond.
In this post, we're featuring Arturo Rodriguez, a Senior Business Development Manager on the Hotel Strategic Accounts (HSA) team based in Dallas, TX who has been with Media Solutions for six years. Art and the team play an integral role as marketing consultants for our large, global lodging partners, providing them with tools and informed recommendations on how to leverage Expedia Group's platform, as well as custom media products, to meet their business goals.
What do you do at MeSo and what brought you into this role?
Prior to joining MeSo I spent two years as a market manager for Expedia Group and constantly worked with the MeSo team. As I got to know the team and products, I knew I wanted to be a part of MeSo. I started mentoring with various members of the MeSo team, and when the opportunity became available, I joined the TravelAds business development team. During my time with MeSo I've been fortunate to manage various markets, including South America, The Caribbean, California, Atlantic City, Boston and New York.
Today, as a member of the HSA team, I work closely with internal and external teams at Expedia Group to provide our largest lodging accounts with one single point of contact for all their media needs. This includes comprehensive campaign planning, developing strategic partnerships, unique solutions and actionable insights to ensure we continue to strengthen our partnerships and achieve the established goals.
Can you tell us a little bit about the Hotel Strategic Accounts team at MeSo? What is a recent example of how you have worked with a partner through recovery?
The HSA team is a small but mighty team of five who act as trusted media advisors specializing in full-service advertising, creative solutions, and consultative partnerships. We provide comprehensive, data-driven opportunities that deliver superior revenue for our hotel partners and Expedia Group. For my accounts, the million-dollar question this past year was "when should we relaunch?"
When we relaunched our first campaign with a partner in the early spring of 2020, no one could be sure how the market would react. We used our first party data to identify the top five domestic markets for this specific hotel chain and launched a targeted display campaign. After only two weeks, the campaign was generating great results. Since we were seeing such strong performance, we launched an additional campaign—this time using TravelAds—to continue to showcase specific hotels that were showing positive numbers, week over week. Both campaigns performed extremely well; the display campaign developed into one of our best performing campaigns of the past three years. This partner continued to run campaigns with us which, during a pandemic, speaks volumes about the value they were getting out of their advertising.
Eventually, all my accounts were able to launch recovery efforts. We used insights from our first party data and various MeSo product offerings to capture as many opportunities as possible. The data and the initial results gave my partners further confidence to strategically launch larger campaigns–some of which are still live today.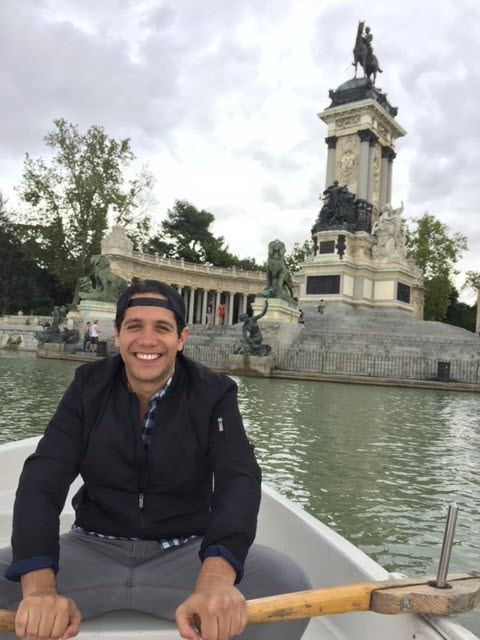 What part of your role excites you the most, or is the most interesting?
What excites me most about my role is every one of my accounts is completely different, yet they all have the exact same goal of putting heads in beds. Figuring out all the different nuances of each account and building relationships has always been my favorite part. Now more than ever, working with internal and external stakeholders to problem solve and creatively find solutions to stimulate the travel industry and achieve our goals is very rewarding. Our conversations are now more strategic than ever before, and our partners are able to see the full value of our offerings.
What hotel or lodging industry trends have you seen during COVID-19? Do you think these trends will carry over into the future?
Many brands are starting to heavily advertise the multiple health and hygiene protocols they have in place to allow travelers to book with confidence. From partnerships with notable consumer cleaning brands to keyless entry to prepacked meals on the go, partners are implementing these features and protocols, and I think we will continue to see these trends for the remainder of 2021. Many international resort properties are also now offering free on-site COVID-19 testing to comply with travel regulations, and further entice travelers to book and stay with ease. Our MeSo solutions have been instrumental in getting these important—and differentiating—messages across to travel shoppers from TravelAds Sponsored Listings to Co-Op Campaigns.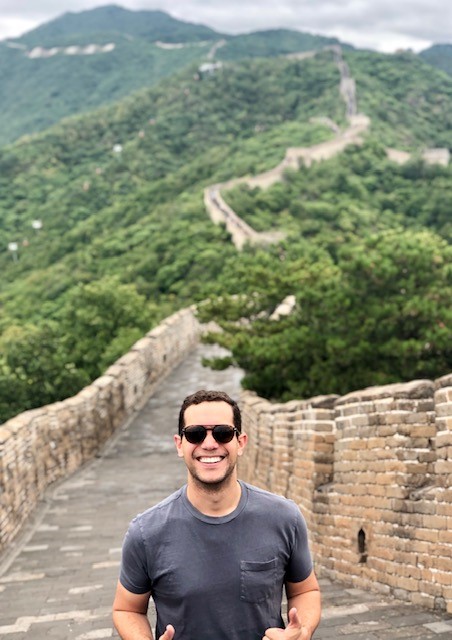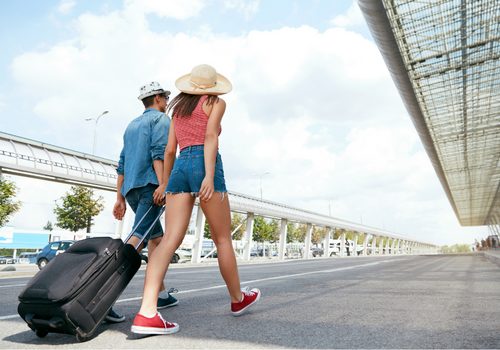 Create compelling campaigns for your destination
With travel demand on the rise, destination marketers have the opportunity to reach eager travelers.
Destination marketers can take advantage of our insights into traveler behavior to connect with travelers, create excitement about their destination, and build compelling campaigns to stand out from the competition.
How important is data to your job and what role does it play in the conversations you're having with partners?
Data has always been extremely important, but after the events of 2020, it has become the single most important thing that comes up in every partner conversation, and the most common partner request. Our data conversations are now more strategic than ever before, and our partners are able to see the full value of our offerings.
Data also plays a critical role in helping our partners determine what to do next and which markets to target. Our data provided my various partners the confidence to relaunch marketing efforts when we saw opportunities to re-engage and continues to support all our efforts as we launch additional campaigns and safely help travelers reach their destinations.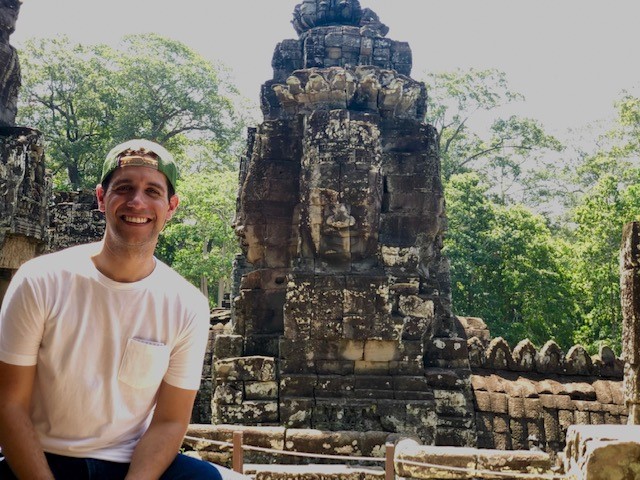 When travel returns, what are some of the places that you plan to visit?
Last year I had a trip planned to hike Mt. Kilimanjaro with some friends and spend time in different parts of Africa, but unfortunately had to cancel. I'm anxiously waiting to put this back on the calendar. Destinations like Egypt, Brazil, and Japan are also on the top of my never-ending travel wish list.
We'll continue to feature employees and regularly offer a glimpse inside their roles on our blog. Subscribe to our blog to get reminders in your inbox when we post new insights, research, product features, and employee spotlights.