December 7, 2021
2020 was the 20th year of Expedia Group Media Solutions connecting advertisers with travel audiences across the globe. To mark the occasion, we started highlighting the most important part of our business: our people. In this blog series, we are spotlighting the people who power our business so you can get to know the faces behind Media Solutions – or "MeSo" as we refer to ourselves internally. Our team of digital marketing and travel industry experts spans the globe, and across partner-facing teams along with product, technology, operations, analytics, strategy, and marketing.
In this post, we're featuring Raina Williams, a senior regional business development manager based in Toronto who has been with MeSo for more than five years. Raina is focused on developing and managing relationships and strategic, creative digital media programs with travel advertising partners across Canada. She plays an integral role in helping our Canadian partners navigate the changing travel landscape by sharing current insights, trends, and opportunities – supporting the growth of tourism in the region.
What do you do at MeSo, and how has your role evolved over time?
As part of Expedia Group's overall mission to bring the world within reach, I have the opportunity to introduce partners to our global travel audience. With our first-party data, insights, and research, we sit in a unique position within the travel industry and can dig deep into our learnings to bring our partners one step closer to our travel shoppers – ultimately improving the overall user experience while increasing our partner's growth goals and objectives. My role has evolved as our industry has evolved. Given the unprecedented times we have all faced over the last two years, it has been our priority to ensure we guide our partners through the pandemic. We watch our data week over week and share our insights and travel trends to guide and support our partners. We believe 'rising tides raises all boats' and, in a time when our industry needed support the most, it was our mission to elevate our partnership experience and steer our partners through recovery.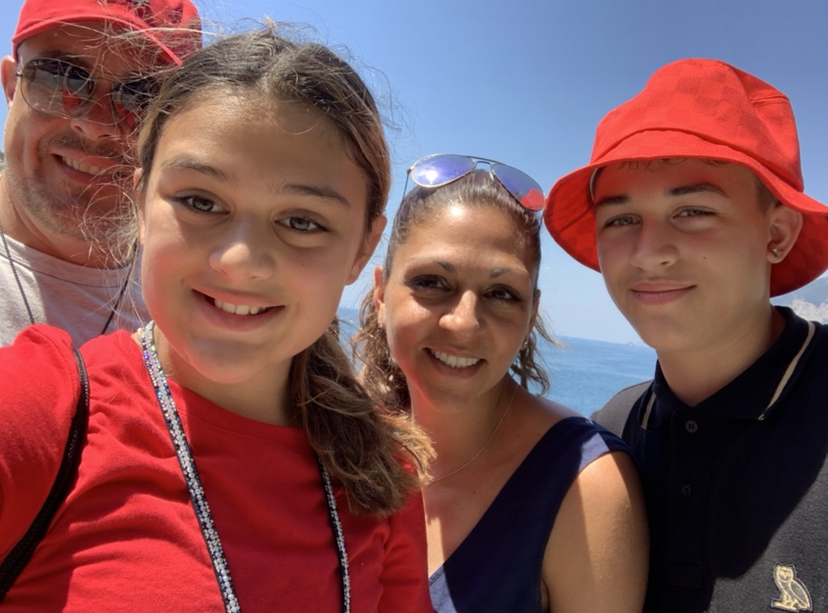 What does a typical day in the life at MeSo look like for you?
Partnership first! As the world's largest travel platform, we can empower our partners and the travel shopping experience by influencing traveler behavior throughout their path to purchase. It's key that we understand our partner's expectations and goals to ensure we provide the most relevant data trends, creative resources (such as our new Inclusion & Diversity handbook), media solutions, and elevated content experiences, which essentially allows us to build out 'more signage in our very large travel department store'. This is what we come to work for every day: improving the customer shopping experience by providing engaging and relevant experiences to support our partner's growth goals.
Can you share some recent campaigns you've worked on and what makes them unique?
Every campaign we develop has a unique approach as we always ensure that our partner's unique goals and objectives are at the forefront of our campaign development. We also provide an elevated approach through our Creative Partnerships team that allows our travel intenders to immerse themselves in the shopping experience, making it easier and faster to move from inspiration to conversion.
The Air Canada Adventure Atlas Program is a great example of this. We designed an immersive shopping experience aligned to customers' mindsets. For example, they can seek inspiration using the 'Take a Chance' feature—spinning the wheel to reveal a 3-digit airport code—or line up to their budget by seeing everywhere Air Canada flies, with participating destination and supply partners featured in a more prominent position on the map. We also built travel styles based on what our first-party data indicated were popular reasons to travel, including Family Fun, Romantic Getaways, Sun Chasers, Thrill Seekers and special experiences for the LGBTQ communities. There's something for everyone's travel mindset and we're excited to watch these successes continue to grow. We've already seen package sales reach 50% and booking windows lengthen beyond 60+ and 90+ days – increasing at a time when 0-21 days continues to be the norm. We set out to elevate the customer experience, and the results so far prove that we have done exactly that. You too can come adventure with us!
What are some of key differences and trends that are evolving post-pandemic between Canada and U.S. travel markets?
One key difference is that Canadian travelers are leading the way (alongside French travelers) in terms of searching for international trips: 54% of searches are for destinations outside Canada, which is an increase from 51% in Q2. Meanwhile, American travelers continue to prioritize domestic travel, with 61% traveling within their borders.
We are also starting to see some very important marketing trends emerging, with more evidence of inclusion and diversity—as well as sustainability— gaining attention in the travel space. A recent study from Google found 69% of U.S. consumers took some sort of action after seeing an ad that they consider to be diverse or inclusive, 69% of Black consumers say they are more likely to purchase from a brand in which their advertising positively reflects their race/ethnicity, and 71% of LGBTQ consumers said they were more likely to interact with an online ad that authentically represents their sexual orientation. Also, nearly three in five travelers (59%) are willing to increase their spend to make their trip more sustainable. It's exciting to see these very important priorities making their way into travel marketing.
As part of your broader travel industry involvement, you're a board member with Discover America Canada, an organization dedicated to promoting travel and tourism to the United States from Canada. What are some of the initiatives you all are working on right now?
As the only Canadian-based organization sanctioned by the U.S. Travel Association, we offer a variety of initiatives that connect travel and tourism stakeholders on both sides of the border and provide our members with the latest stats, trends, and news for travel and tourism to the United States from Canada. With over 50 members representing a cross-section of travel verticals who conduct business into the United States or represent U.S. destinations, we ensure that we provide plenty of opportunities to support the growth plans of anyone focused on the Canadian marketplace.
We have in-person events planned for 2022, which include our AGM in February and a Media Day in Toronto in April, and we're also really excited that IPW will take place in Orlando next year, with Kissimmee hosting our Canadian delegation party in June. Looking ahead to the fall, we're planning travel trade training events in Toronto and Montreal, with plans for the following year to cover other cities like Vancouver and Calgary. There's so much to look forward to as we come out of the pandemic and back into a new world of travel. Our priorities at the Discover America Canada Committee are always focused on the growth of travel and tourism in support of our members.
What role does data play in the conversations you have with partners? What type of data is most frequently requested?
Our first-party proprietary data is key in the development of our partnership strategy programs. Leaning into our traveler trends, and leveraging them to support our partner's strategic goals, allows us to plug into the most qualified travel intenders walking through our front door and ensures we deliver the best user experience. Serving up the right message at the right time to the right shopper is key. Our data helps us plan smarter and optimize towards a stronger return as we watch where, when, and how our shoppers engage throughout the campaign period. Our partners typically want to understand how to best fit into the travel shopping journey and our data does a great job of informing us of that!
What is one of your favorite things about MeSo's culture?
The people! I have the pleasure and luxury of working alongside brilliant minds every day as we craft new ways to improve the customer experience while achieving our partner's marketing goals.
Within Media Solutions and across Expedia Group, the passion for travel and drive to succeed is infectious among our culture. I still recall my first day at Expedia, walking through the halls and feeling a very strong sense of community and a One Team mindset. We all share a common goal of connecting the world through travel and through our partnership marketing programs, we will continue to do that, striving for excellence along the way!
Where are you most looking forward to visiting now that travel has started up again?
As a Canadian soon to face sub-zero temperatures, we're excited to head south for some warmer weather and a change of scenery. We're looking forward to spending quality family time together on a beach and celebrating Christmas in Cancun. March break has us traveling to a few spots across Canada and we've already started summer vacation conversations to go back to one of our favorite family destinations: Hawaii or Italy. It's an exciting time to move from our dreaming days to our planning and travel days!