July 11, 2022
Since the early days of the pandemic, we've seen a growing rise in car travel that hasn't waned even as the world reopens. At the same time, as we shared in our Q1 Travel Trend Report, demand for vacation rentals is on the rise, too. In this post, find out how one destination marketing organization (DMO) partnered with Expedia Group Media Solutions to capitalize on both these trends and drive bookings.
Vrbo rentals offer road trippers a convenient place to stay
We discussed the road trip trend in our traveler sentiment study last year and in a previous blog post. And while the world has mostly reopened and there's been massive growth in the number of air travel passengers recently, many people are still choosing to enjoy the open road. In fact, according to recent figures from the Federal Highway Administration more miles were clocked in February and March of this year than in 2021. The 2022 Summer Travel Survey by The Vacationer also supports this trend, with nearly 80% of North American adults saying they will take a road trip this summer.
Another growing trend is the popularity of vacation rentals. As we shared in our Q1 Travel Trend Report, vacation rental night counts grew substantially during the first quarter of the year. For car travelers, vacation rentals are an ideal option because they make it possible to stay anywhere, no matter the city or size.
Visit Mesa knows the importance of capturing both the demand for road trips and the demand for short-term rentals (STRs). Unlike other neighboring Arizona destinations, which have an abundance of big resorts and chains, Mesa has mostly smaller chains available to travelers. But rather than see it as a disadvantage, the city's DMO considered it a unique opportunity to promote its abundance of vacation rental homes to highly qualified travel shoppers.
Targeting the road trip traveler in the right place
To reach this audience, Visit Mesa opted to leverage the brand recognition of Vrbo, Expedia Group's short-term rental platform, as well as our sophisticated targeting capabilities. The DMO had previously tested Vrbo last year as part of a broader Expedia Group marketing campaign but wanted to see what a Vrbo-only campaign would look like.
In this case, Visit Mesa was keen to reach travel shoppers searching for rentals not only in Mesa, but also in Phoenix, Scottsdale, and Tempe. They also wanted to target travelers searching for rentals in Visit Mesa's competitive set. Because we have access to 70 petabytes of Expedia Group traveler intent and booking data, our partners can build unique and relevant customer profiles to target – in this case, travel shoppers searching for vacation rentals in specific markets.
To accomplish this, the DMO relied on our display advertising offerings across the Vrbo site. Each display ad led to a promotional Vrbo landing page touting the destination's offerings. In this way, Visit Mesa met travel shoppers where they were at and ultimately led them down a path to conversion.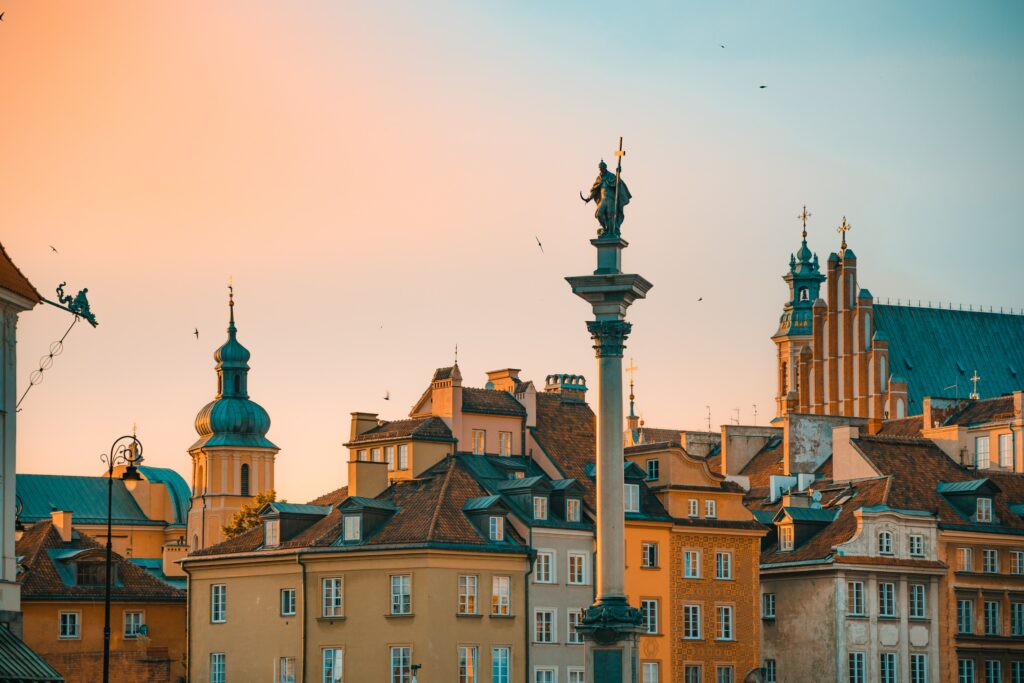 Hotel advertising that can reach any traveler, anywhere
Travelers looking to book a hotel use multiple channels to find their ideal place to stay, from social media to travel websites, and more. This is why it's imperative that you know when — and where — to reach the right traveler. Whether you're trying to reach early-bird or last-minute bookers, our targeting capabilities can help you connect with the right traveler at the right time.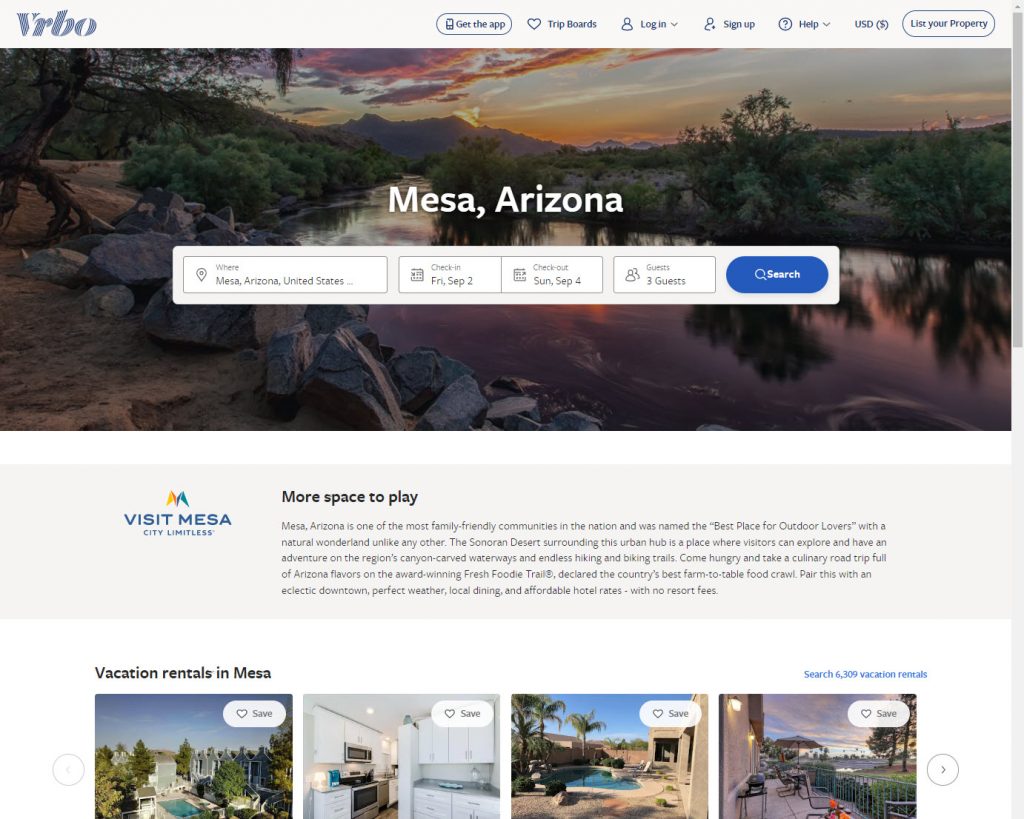 The campaign has been a resounding success. From mid-September 2021 through early May 2022, the campaign has generated more than 42 million impressions and had a click-through rate (CTR) of 0.20%. It's also delivered a return on ad spend (ROAS) of nearly 50:1. What's more, the average length of stay booked from this campaign was a whopping 8.5 nights.
"The change in the accommodations world has been constant. Visit Mesa has seen notable growth in the STR market and we needed to review our options to reach as many visitors as possible through advertising. What Visit Mesa was looking for was a partner that would be able to assist us in evaluating our short-term rental business. Working with Vrbo has enabled us to set a baseline based our campaigns and the funds associated with those campaigns. Our return on investment has completely exceeded our expectations."

Kimberly Forest, Senior Vice President, Visitor Marketing
Learn more about the ways Media Solutions can help your destination marketing organization inspire travelers. Contact us today to find out how your brand can work with us, and download the latest Travel Trend Report to find out what travelers today are looking for.