This week at the annual Expedia, Inc. Partner Conference, we had a chance to share a preview of the new giant-screen film 'National Parks Adventure' that Brand USA—the destination-marketing organization for the United States—is producing in partnership with MacGillivray Freeman Films.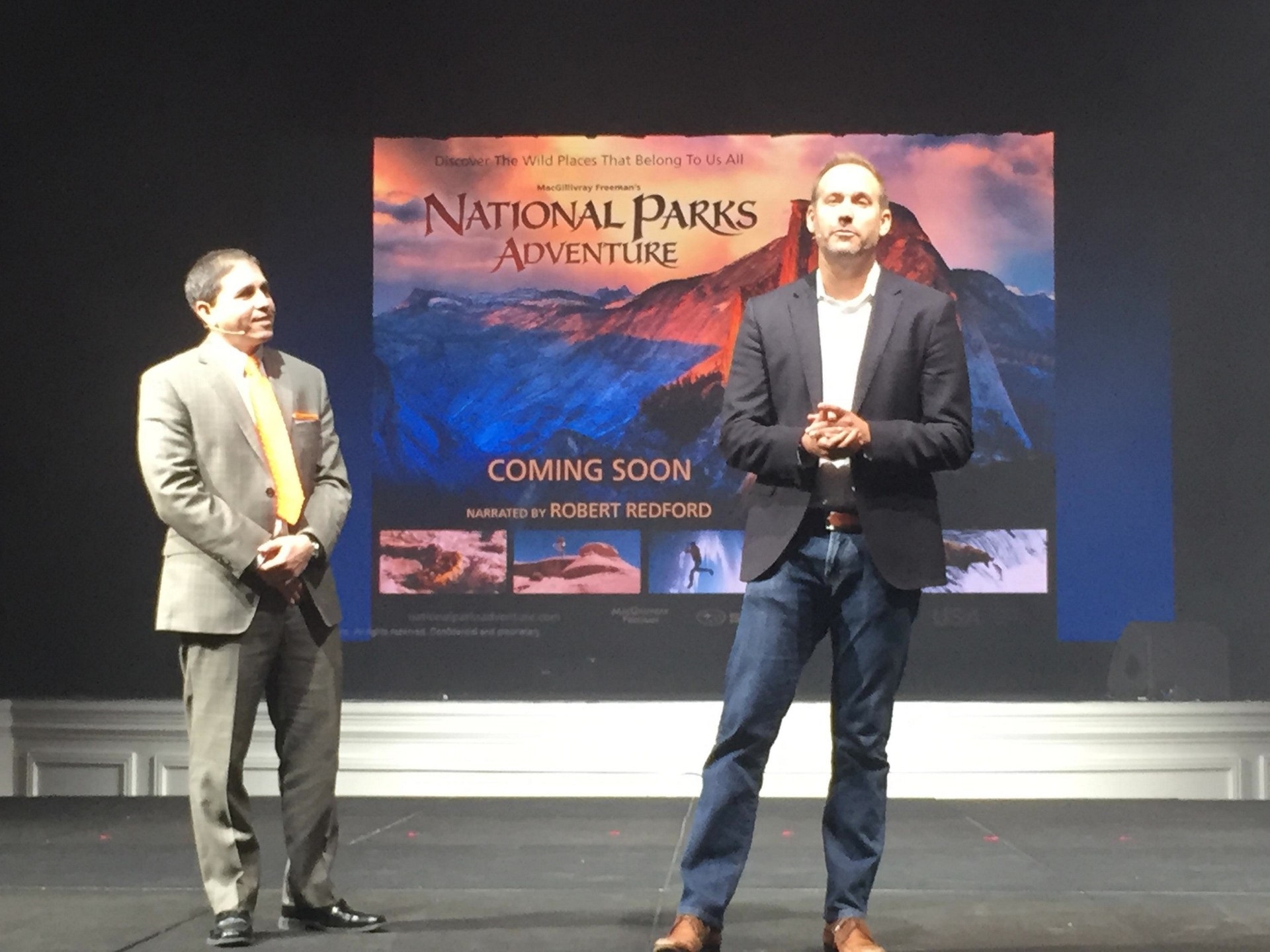 The film celebrates the USA through our great outdoors and national parks, as next year marks the centennial of the National Park Service. Filmed in 30 national parks over a nine-month period, the IMAX® cameras capture incredible shots of our natural wonders and landscapes. Narrated by Academy Award® winner Robert Redford, the film is told from the perspective of national parks ambassador and world-class mountaineer, Conrad Anker, as well as adventure photographer Max Lowe. 'National Parks Adventure' will be released in IMAX® and giant screen theaters around the world starting February 12, 2016. Here is the trailer.
The film is the latest innovative approach Brand USA is using to reach potential international travelers, especially as there are more than 1,000 IMAX® theaters in 66 countries worldwide. We believe in the transformative power of America's national parks to inspire travel and discovery, and we are honored to lend support and raise awareness as the first global sponsor and exclusive online travel activation partner of this film, as well as a long-standing partner of Brand USA and the US Travel Association. We also created an easy way for travelers to book their next trip to explore all that our national parks have to offer at www.expedia.com/nationalparks.
After seeing this film we believe people around the world will be even more inspired to visit the USA, and experience the natural wonders here in person.
You can stay up to date on our latest posts by signing up using the Subscribe form above, and follow us on Twitter at @ExpediaMedia.