January 16, 2023
Destination management and marketing organizations have faced unprecedented challenges over the past few years. These headwinds were strong: Destinations had to pivot in their marketing strategies to connect with the right traveler at the right time, address staffing shortages that resulted from the pandemic and shift booking windows to meet fluctuating demand. But now, the good news is that travelers are hungry to hit the road – our latest research shows that eight in 10 consumers intend to take at least one leisure trip in the next 12 months and more than half plan on taking two trips. This allows for new and expanded opportunities for destination marketers to reach these travelers.
Destination management and marketing organizations have faced an uphill climb the past few years. From trying to attract visitors as things started to reopen after the initial wave of the pandemic, to managing staffing shortages and more, the headwinds they faced were strong. The good news is that travelers are hungry to hit the road – our latest research shows that eight in 10 consumers intend to take at least one leisure trip in the next 12 months and more than half plan on taking two trips.
To best understand the current travel trends and what that means for the foreseeable future, we invested in marketing-leading research to create our 2023 Traveler Value Index, which includes responses from 11,000 travelers and 1,100 travel professionals in 11 different markets to help you understand the gap between traveler expectations and the perceptions of travel industry professionals.
Travel trends
It's no surprise there's a pent-up demand for travel after it came to an abrupt halt in 2020. Because of this, the value that travelers are now placing on travel is strong and exceeds the importance people put on travel pre-pandemic. This demand provides you with new destination marketing opportunities.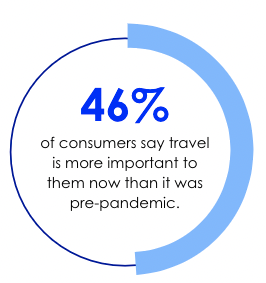 While nearly 50% of travelers report putting a newfound emphasis on travel, this demand extends to international travel with 50% of consumers reporting that they are likely to travel internationally in the next 12 months or already have a trip booked. This international travel recovery is a substantial increase as only 12% of travelers reported traveling internationally in mid-2020. Business travel is also seeing an increase as more than a third – 33% – of travelers said they are planning a business trip.
This increase in demand for domestic, international and business travel opens a variety of avenues for your destination marketing strategies. Every destination is unique – in the same way that every traveler is. Take these trends and think of how you can position your destination to appeal to travelers in the coming year. Look at what type of advertising solution will work best for you. Custom creative campaigns give you the opportunity to deliver interactive and immersive experiences to travelers, helping them visualize their travel experience before they go. There are also elegant and impactful premium landing pages that engage travelers and encourages them to do a deep dive into your destination. Want to reach Expedia and Vrbo followers? With 35% of travelers basing their decisions on what they see on social media, our social media solutions work across multiple channels to help you connect with these travelers. If you're looking to stay top of mind with travelers wherever they are online, our native and display advertising solutions let you showcase your destination in a non-disruptive way or can increase your visibility with standard ad placement.
Build a campaign that can make them virtually smell the local cuisine, feel what it's like to zip line over the treetops or relax at a luxurious spa. And with the increased demand for business travel, we're also seeing the return of "bleisure" as 76% of business travelers said they plan to extend their work trip for leisure purposes and 28% of consumers plan to take a "flexcation" – working remotely – in the next 12 months. Destination advertising strategies that highlight local amenities and experiences can appeal to bleisure and flexcation travelers who want to enjoy themselves after work or on their day off.
And remember to spotlight your destination's values. If your destination provides sustainable options, it's important to highlight that as 90% of travelers are looking for sustainable travel options. This also gives you the opportunity to highlight your destination's values as part of your digital marketing efforts to connect with travelers.
What travelers want
Travel has changed a lot in consumers' minds the past few years. Those in tourism marketing know that with the onset of the pandemic, what travelers wanted shifted to new razor-focused points like cleanliness and minimizing Covid exposure. However, these concerns have started to recede: 37% of travelers now prioritize the lowest price and 35% want to minimize their exposure to Covid. And while more than half of travelers – 51% – still elevate cleanliness and safety as a priority, 57% of travelers now cite experiences as being worth the cost of travel.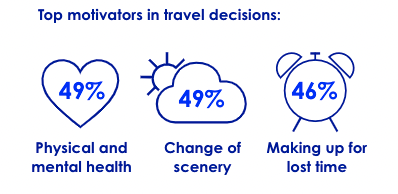 As the main motivators for travel have changed, it's yet another opportunity to customize your destination marketing strategies to meet these trends.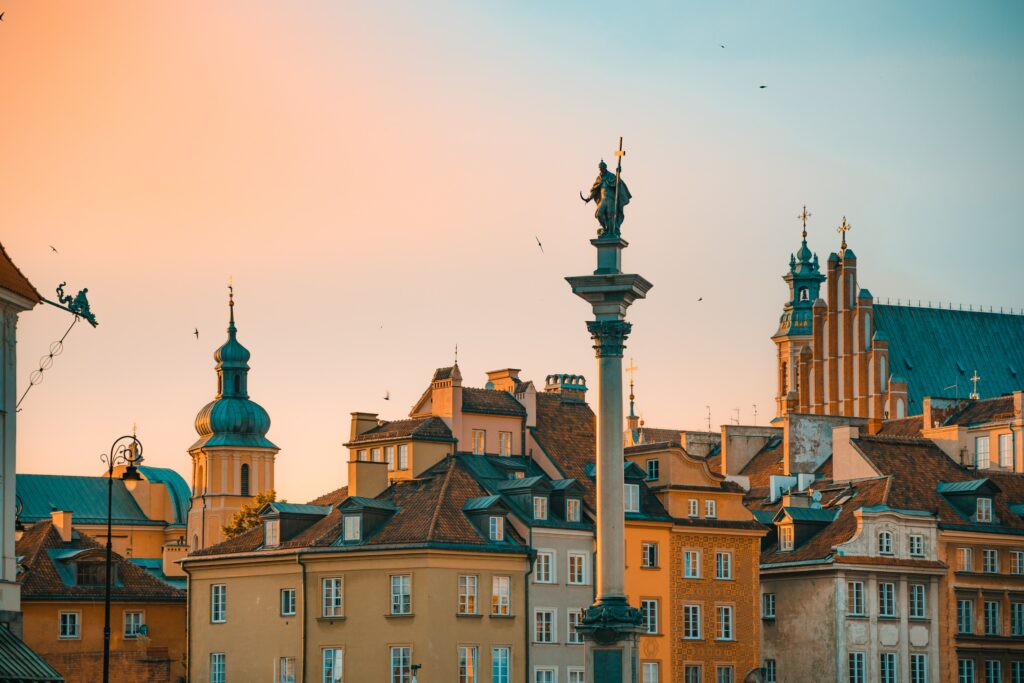 Hotel advertising that can reach any traveler, anywhere
Travelers looking to book a hotel use multiple channels to find their ideal place to stay, from social media to travel websites, and more. This is why it's imperative that you know when — and where — to reach the right traveler. Whether you're trying to reach early-bird or last-minute bookers, our targeting capabilities can help you connect with the right traveler at the right time.
Differences between what travelers and travel professionals think
Our research revealed some interesting points of departure between what travelers are most interested in and what travel professionals view as important decision-making factors. With the rise in inflation, it's not surprising that travelers are sensitive to cost, yet industry professionals don't seem to weigh price with the same amount of concern when it comes to booking that travelers do.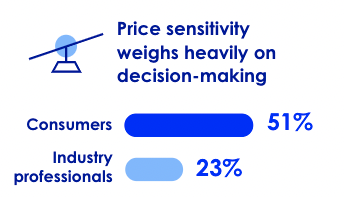 The contrast between what travelers think about price and how travel professionals are downplaying cost as having a negative impact is something to keep in mind with your travel advertising strategies to connect with travelers on what matters most to them.
Other similarities and disparities between travelers and travel professionals to keep in mind include:
Consumers
Industry professionals
Lowest price
17%
9%
Minimal risk of
COVID
17%
12%
Once-in-a-lifetime
experiences
8%
8%
Deals and/or special
offers
8%
6%
Access to beaches
7%
8%
Restaurant/food
experiences
6%
8%
Close to home
6%
5%
Expanded opportunities to reach travelers
As the research shows, the desire to travel continues to increase. People want to make up for lost time and see travel as not only offering a change of scenery, but they also see it as part of their physical and mental wellness. Connecting with travelers based on the latest trends will help you differentiate yourself from the competition. And with a host of advertising solutions to enable you to reach the right traveler at the right time, you can execute successful destination marketing campaigns, whether you're a small or large destination anywhere across the globe.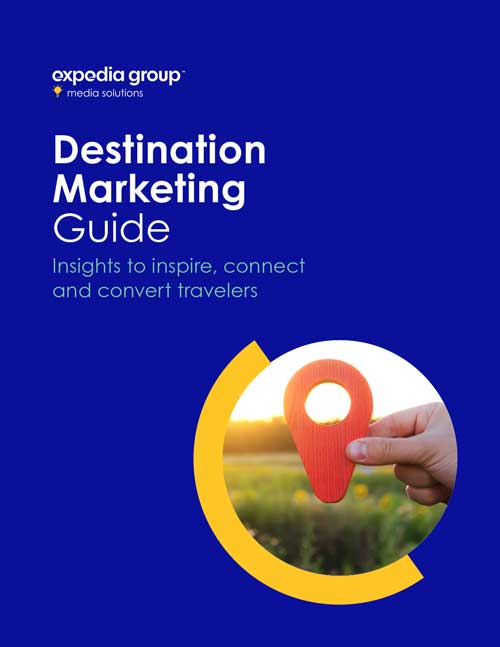 Elevate your destination
As travel demand continues to rise, destination marketers – large and small and across the globe – have more opportunities to reach travelers.
Destination marketing organizations (DMOs) that use insights into traveler behavior are better positioned to connect with travelers, generate excitement about their destination, and create compelling campaigns to stand out from the competition.