Expedia Group Media Solutions created interactive video campaigns in partnership with tourism boards, including Visit Denmark and Bermuda Tourism. These videos bring to life the many ways to experience destinations with content that is fresh and shareable. Because we know travel is so inherently personal, we wanted to use immersive, interactive digital video to enhance a viewer's experience of a destination more than traditional linear video to truly tell the story of destination. This isn't just about watching. This is about taking part in a series of decisions that encourage the user to explore a city or an island on their own terms – and perhaps to uncover some hidden gems along the way. The film was captured using specially-designed wearable cameras to deliver a unique perspective, and help viewers feel like they are really there.
Kicking off in mid-August and running through the end of December, the Bermuda Tourism interactive video aims to immerse travelers into this beautiful island destination that is rich with culture and activities just waiting for exploration. The video campaign is designed to increase tourism interest, specifically aiming to appeal to a younger demographic, which is why we decided to subtly weave Instagram-like filters into the narrative.
Viewers can choose from three initial ways to enjoy Bermuda—Chill, Fun, and Thrill—and watch as their ideal holiday plays out before them. The ads are filmed in first-person as if you are the one spelunking in an underwater cave to a spa oasis, cliff jumping in the clear blue waters or taking in the local culture and flavors of the nightlife. Using innovative backend technology, viewers can watch the video repeatedly and end up with a different itinerary each time. The end result is a personalized bookable itinerary based on each of their decisions which they can share with their friends or save as a future travel planning tool.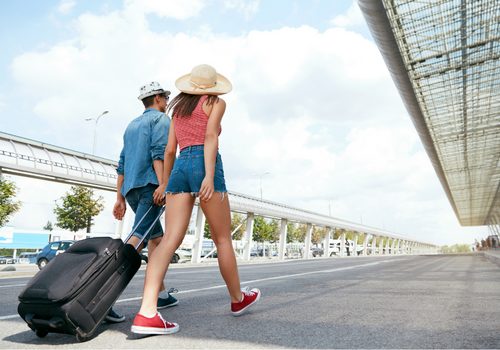 Create compelling campaigns for your destination
With travel demand on the rise, destination marketers have the opportunity to reach eager travelers.
Destination marketers can take advantage of our insights into traveler behavior to connect with travelers, create excitement about their destination, and build compelling campaigns to stand out from the competition.
The campaign features landing pages on Travelocity and Expedia in the US, Canada and the UK.
Visit Denmark launched its campaign with Media Solutions in June with a specific focus on Copenhagen as a vivacious city rich in culinary, design, historical, and nightlife experiences. Because creating awareness about cycling as a preferred mode of transportation in Copenhagen, the first-person interactive video series puts viewers in control of the content as they cycle through the streets on a vintage bicycle, allowing them to choose a path through Copenhagen based on their personal interests.
After the final choice is made, like the Bermuda Tourism campaign, visitors can sit back and watch their perfect Copenhagen day from morning to night, share it with their friends, and download the itinerary with info on each location. The videos are supported by landing pages on Expedia in Germany, Italy and the UK with in-depth information on Copenhagen, and promoted through video teasers on Facebook and Instagram as well as a Twitter competition to encourage incremental engagement. This content is hosted on bespoke content microsites running on Expedia in Germany, Italy and the UK.
Stay up to date on our latest posts by subscribing to our blog.