As the travel industry continues to rebound following the events of the past 20 months, destination marketing organizations (DMOs) have been looking for ways to accelerate their recovery efforts. Expedia Group Media Solutions recognizes the struggles of our partners, which is why we've worked closely with our Government and Corporate Affairs team, our government affairs consultants, and legislators to better utilize the current EDA federal grant program and American Rescue Plan (ARP) funding for travel and tourism organizations. And because Media Solutions meets the guidelines for government-funded travel marketing campaigns, DMOs who receive funding can leverage our first-party data, industry expertise, and flexible advertising solutions to engage and convert travel shoppers – helping them to build back better.
What is the EDA and What Funding is Available?
The U.S. Economic Development Administration (EDA) is a government agency focused on sustainable job growth and building durable regional economies throughout the United States. Using the American Rescue Plan (ARP), the EDA aims to accelerate the recovery of communities that rely on the travel, tourism, and outdoor recreation industries.
ARP offers U.S. DMOs and other organizations impacted by the pandemic a chance to access supplemental funding to accelerate economic recovery and assist local communities to be more resilient to future crises. Unlike the earlier CARES Act, ARP highlights the importance of supporting tourism recovery and allows for a longer timeline to utilize the funding, giving travel and tourism organizations the space they need to rebuild.
This past August, the EDA released its Notice of Funding Opportunity (NOFO) specifically for Travel, Tourism, & Outdoor Recreation organizations to secure ARP funding. Through this program, DMOs now have access to $750 million in dedicated funding to help recover jobs and return to business, which is broken down into two major grant groups as follows:
State Tourism Grants include $510 million in non-competitive awards to help states quickly invest in marketing, infrastructure, workforce, and other projects to rejuvenate safe leisure, business, and international travel. Eligible applicants, such as state governors, will be sent a formal invitation to apply.
Competitive Tourism Grants include $240 million to help communities that have been hardest hit by challenges facing the travel, tourism, and outdoor recreation sectors. This will be used to invest in infrastructure, workforce, and other projects to support the recovery of the industry and economic resilience of the community in the future. Eligible applicants include public or private non-profit organizations or associations acting in cooperation with officials of a political subdivision of a State – including State, City, and Regional DMOs.
The EDA's deadline to apply for grants has been set at January 31, 2022, and it strongly encourages eligible organizations to submit their applications for Competitive Tourism Grants as soon as possible to allow it to review and process applications—and get potential awards in place—ahead of deadlines imposed by Congress.
How Can Media Solutions Help?
Because Media Solutions meets federal guidelines for EDA-funded media campaigns, travel organizations such as DMOs can partner with us and leverage our full-funnel suite of solutions to reach, inspire, and convert travelers from across the globe. We can use our 300+ petabytes of traveler search and booking data—gathered from our network of Expedia Group websites—to empower destination marketers with sophisticated targeting, actionable insights, and the ability to reach hundreds of millions of shoppers.
But this data can be used for more than optimizing marketing campaigns. Our detailed reporting can help DMOs to secure funding, and then track the impact of that marketing spend.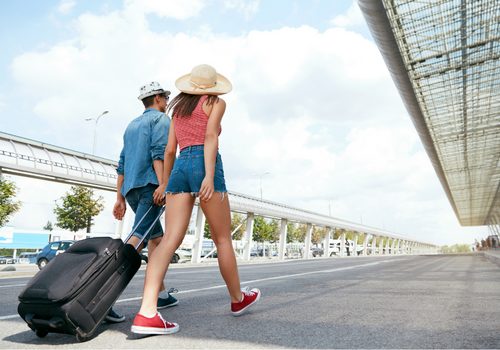 Create compelling campaigns for your destination
With travel demand on the rise, destination marketers have the opportunity to reach eager travelers.
Destination marketers can take advantage of our insights into traveler behavior to connect with travelers, create excitement about their destination, and build compelling campaigns to stand out from the competition.
Coastal Mississippi Taps Funding and Drives Results
A useful example here is Coastal Mississippi. To help the region recover from the devastating impact of COVID-19, this DMO received funding from the CARES Act (the ARP Act was not yet signed into effect) and joined forces with Media Solutions to drive the desired results. Even with positive shifts in traveler behavior, Coastal Mississippi knew the landscape was becoming increasingly competitive and it needed to maintain a share of voice in front of its target audience. By partnering with our team, the destination developed a bespoke Creative Partnerships campaign presenting the Mississippi Gulf Coast as both a leading leisure travel destination and a premier business event destination.
This partnership resulted in bespoke advertising solutions such as a co-branded video (viewed over 230k times on social media), a custom landing page on Expedia.com, a listicle filled with rich content highlighting the hidden gems of Mississippi's coastline, and targeted banner ads across the site. All of this helped the region to increase its share of search and room nights against its competitive set, while delivering highly qualified traffic converting at a significantly better rate than before the campaign.
To learn more about our flexible solutions and how your destination marketing organization can access funding, contact your Expedia Group business development manager. You can also find out about the latest research and strategies supporting the industry's recovery from the pandemic in our Recovery Marketing Resource Center.