August 4, 2016
We partnered with Dubai Tourism and Emirates Airlines to showcase some of the most captivating facts, images, and video of Dubai, as part of the greater Expedia.co.uk Travel Yourself Interesting branding campaign.
For a city so rich in history, culture, and an ever-expanding list of world-class attractions, it wasn't too difficult to fill a dedicated site to the brim with alluring content—videos, social media, and blog posts—covering all that Dubai has to offer. We targeted early birds: people exploring their options for a winter sun vacation, or those searching for competing destinations in the Middle East & Africa, as well as large global city audiences like New York, London, Hong Kong, Milan, and Tokyo.
The objective was to entice travelers to book their next trip in order to broaden their appeal as a worldly and well-traveled individual. The messaging of the campaign tied in nicely with the quirky nature of the overall Expedia.co.uk brand campaign which hinged on truly unique and quirky aspects of travel. For Dubai this included playful messaging "did you know that in Dubai you can play polo on a camel?"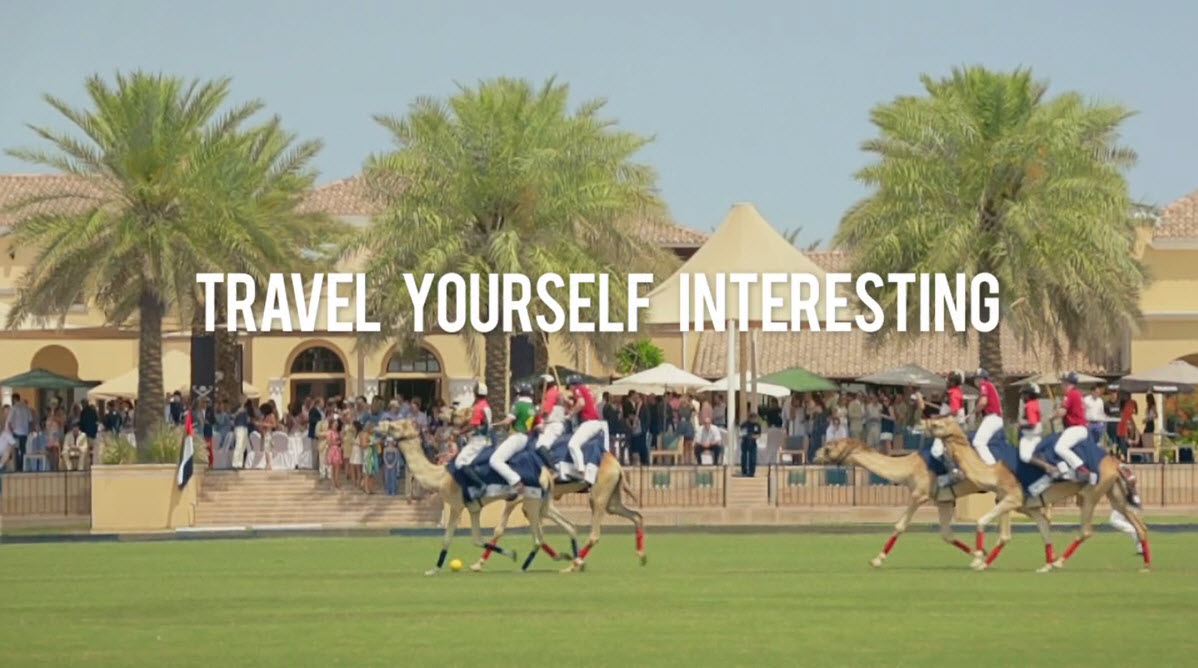 The campaign highlighted points of interest and popular attractions. A video panned over beautiful shots of the Burj Khalifa, the Dubai Mall, Wild Wadi Water Park, and Ski Dubai, while highly stylized ads touted lesser known facts about the region—like how the work week begins on Sunday in the emirate.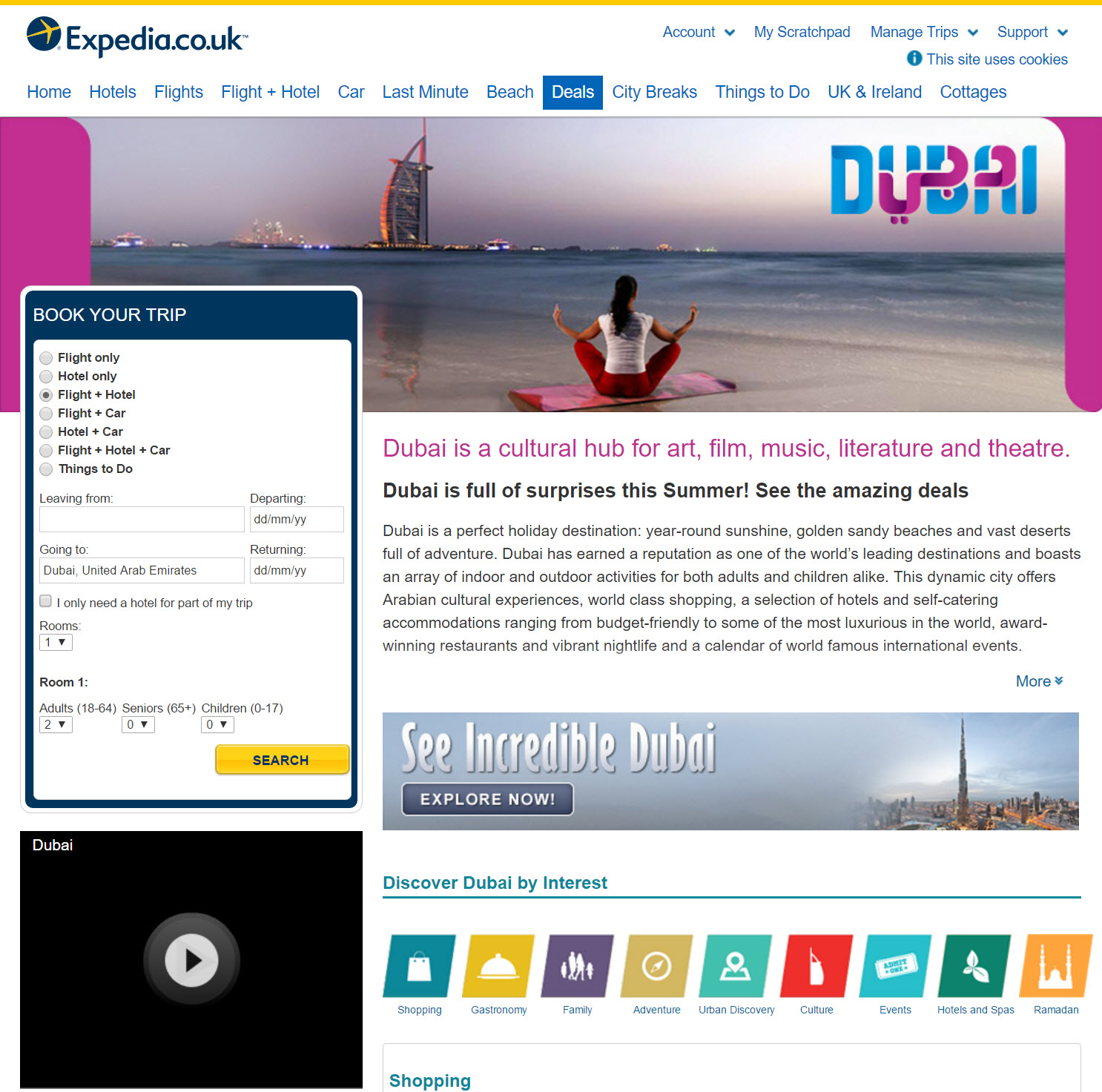 To drive traffic to the dedicated site, we did a mix of onsite and offsite media inclusive of display, social and video. Onsite promotion was across global regions for brand Expedia, US, UK, Germany and Italy. The video was specifically promoted via Youtube as well as TV spots in the UK and Italy. Our target audience was families, winter sun seekers, empty nesters, shopping lovers, and luxury.
We logged 1 million impressions with video ads in the UK, and 6 million display ad impressions in Italy, as well as 16 million impressions with onsite advertising on Expedia.co.uk.
When it was all said and done, we saw double digit passenger increase year-over-year in targeted markets, which was an over 5% lift compared to competing destinations. All in all, it appears travelers found something interesting about the idea of traveling to Dubai, in part because they were searching for something more interesting within themselves.
Check out more success stories {{cta('e8e1bc98-bd48-4947-9685-c2d0b25e49f7')}}