As with many destinations, the pandemic impacted tourism in Malaysia, especially from international travelers. With borders re-opening and travel interest soaring, Tourism Malaysia is looking to connect with travelers and rebuild tourism to the region. To drive this, the destination marketing organization (DMO) recently partnered with our team to launch a campaign promoting Malaysia, spotlighting its hidden and unique tourist attractions through integrated marketing.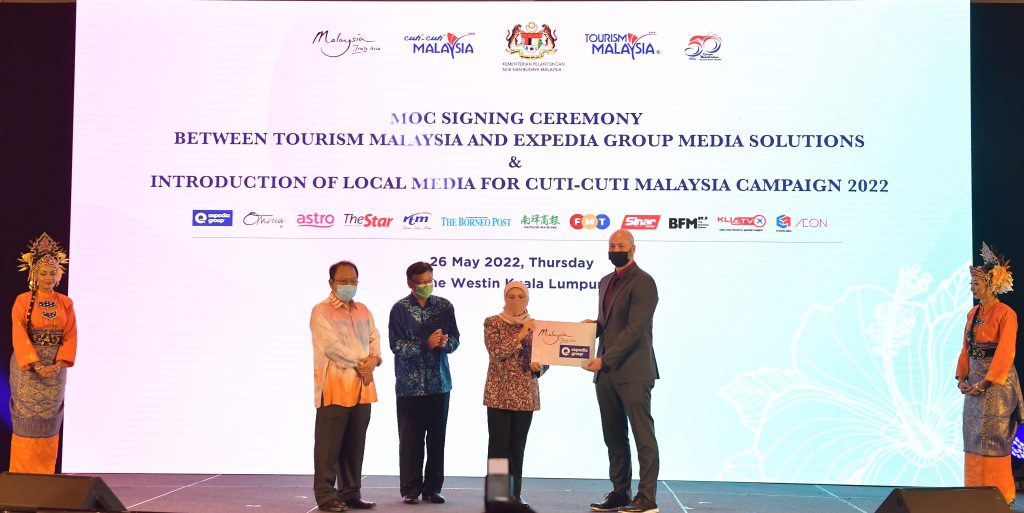 Doug Park, Vice President of Operations and Services and Dato' Sri Hajah Nancy Binti Shukri, the Minister of Tourism, Arts and Culture Malaysia, Tourism Malaysia
Driving International Travel to Malaysia
As a destination with renowned beaches, jungle adventures, and culture, Malaysia has plenty to offer to travelers looking for their next trip. However, the pandemic slowed international travel and tourism, which is an important part of the country's economy.
Now, Tourism Malaysia is looking to rebuild its reigns as a top tourist destination by connecting with the 750+ million global visitors on Expedia Group's brands. The campaign is aimed to connect with international travelers and drive traffic from Australia, the United States, and the United Kingdom.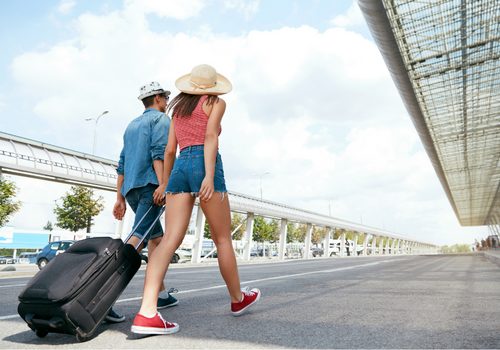 Create compelling campaigns for your destination 
With travel demand on the rise, destination marketers have the opportunity to reach eager travelers.
Destination marketers can take advantage of our insights into traveler behavior to connect with travelers, create excitement about their destination, and build compelling campaigns to stand out from the competition.
Solidifying the Strategic Partnership
On May 26, executives representing Tourism Malaysia and Expedia Group Media Solutions exchanged documents of mutual appreciation and support of a strategic partnership.
"[This] announcement highlights Tourism Malaysia's commitment towards greater cooperation and close relationship with Expedia Group. We hope that Expedia Group will continue to play a key role in advancing Malaysia's tourism ambitions to promote itself as a unique and culturally diverse tourist destination for travelers all around the world."
Driving Interest in Malaysia with New Campaign
In the new campaign, we will be leveraging a combination of dedicated landing pages, display advertising on and off of Expedia Group sites, social media marketing, and dedicated email sends. The campaign also showcases the allure and unique opportunities Malaysia has to offer. Our award-winning Creative Partnerships team put together a Travel Spotlight to inspire, influence, and engage travel shoppers.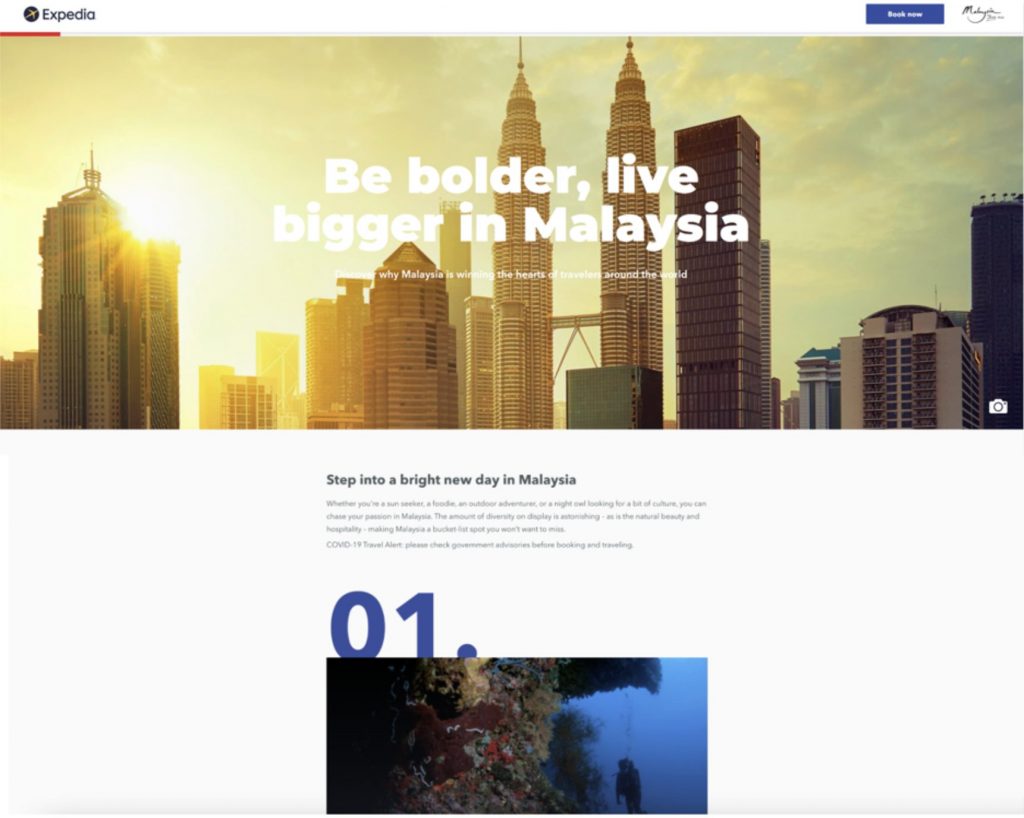 Learn more about the many ways we help destination marketing organizations, and other brands, connect with our traveler audience. Check out more of our Creative Partnership solutions or download the latest Travel Trend Report to find out what travelers today are looking for.