March 22, 2021
With spring underway, Expedia Group is seeing an uptick in people searching for upcoming getaways to escape the winter blues. Destinations within the Caribbean have been popular among American travelers planning warm weather getaways, with Expedia.com searches for Caribbean countries, including Jamaica, Dominican Republic, Puerto Rico, and The Bahamas, growing week-over-week. This is promising news as, according to the latest UNWTO data, Caribbean destinations experienced a 67 percent decline in international tourist arrivals in 2020 compared to the previous year.
Data like this helps me and my colleagues at Expedia Group Media Solutions, the advertising organization of Expedia Group, collaborate with our advertising partners to identify the right time and strategies to reach, and ultimately convert, travel shoppers. We've been working with various travel stakeholders in The Bahamas to drive demand in the market, after analyzing data that showed American travel shoppers are ready to escape winter and head to beach destinations where they can enjoy the outdoors while still adhering to pandemic protocols. Interest for The Bahamas continues to grow among American travelers, as more recent data shows that searches from Expedia Group's North American sites to The Bahamas grew nearly 170 percent in February.
"The Bahamas is open for business and we are seeing lots of visitors return to our shores. As a means to attract new visitors we currently have a robust online advertising campaign that is reminding travelers why 'It's Better In The Bahamas.' We greatly appreciate our online travel agency partners like Expedia who are helping us to increase bookings."

he Honorable Dionisio D'Aguilar, THE Bahamas Minister of Tourism and Aviation
Below are three examples of campaigns we are actively running in partnership with stakeholders across The Bahamas to reach and convert American travel shoppers for their next vacation.
Bahamas Tourism Board: Ready to Welcome You
The "Ready to Welcome You" campaign with the Bahamas Tourism Board kicked off in late 2020, and features messaging that shows travel shoppers that the islands are open and ready for business. Targeting U.S. travel shoppers, the campaign features a custom landing page with special hotel deals and recommendations for socially distanced activities such as beaches and walking tours, as well as beautiful images and videos showcasing the vast outdoor activities and landscapes of the islands.
In addition to advertisements on Expedia.com, Hotels.com, Travelocity, Orbitz, Hotwire and Cheaptickets, the campaign is also featured on Vrbo, enabling the destination to reach group and family travelers, who tend to stay longer in destinations and spend more. We launched advertising on Vrbo in 2020, and many destinations and brands have taken advantage and advertised to this unique audience of group and family travelers, who tend to stay longer in destinations and spend more. The campaign has generated impressive results thus far, producing over 10 million impressions as of January and a 23:1 return on ad spend.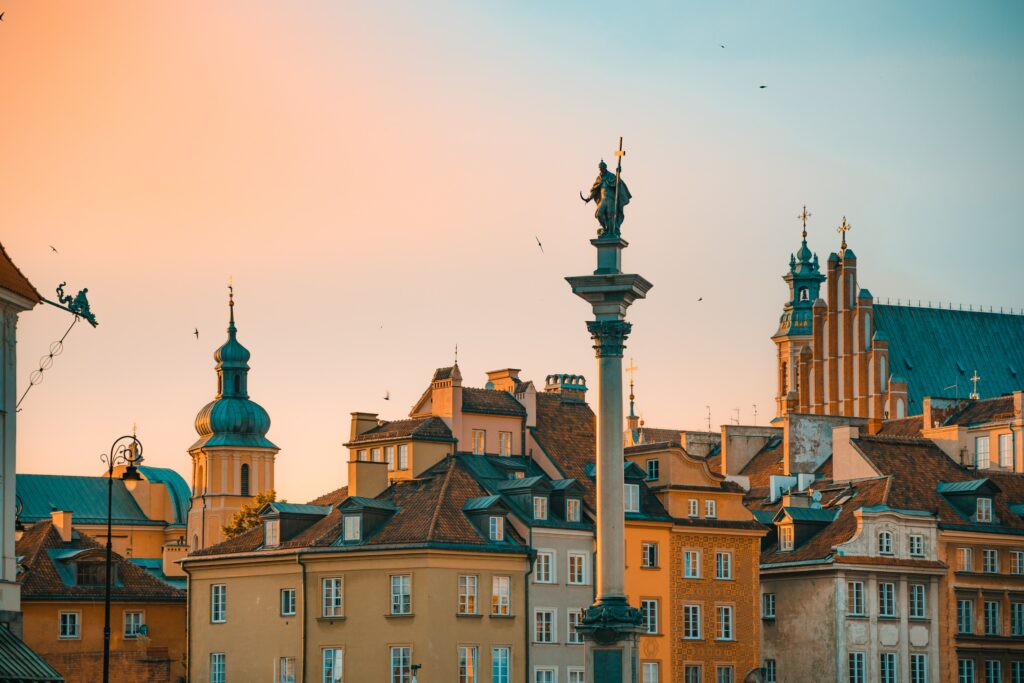 Hotel advertising that can reach any traveler, anywhere
Travelers looking to book a hotel use multiple channels to find their ideal place to stay, from social media to travel websites, and more. This is why it's imperative that you know when — and where — to reach the right traveler. Whether you're trying to reach early-bird or last-minute bookers, our targeting capabilities can help you connect with the right traveler at the right time.
Atlantis Paradise Island: Reassuring Travelers
The world-renowned Atlantis Paradise Island is another resort on the island that re-opened in December 2020. Travelers are ensured by the resort's Atlantis Clean & Safe Promise that meets both local and international protocols for safety procedures; as the good news of the vaccination rolled out, Atlantis pivoted to offer its 4th night free to guests, which includes two free, 'return home' rapid antigen tests per room, and a flexible cancellation policy. To promote these offerings and drive bookings to the resort, the team developed a campaign that leveraged a combination of creative display ads and strategic targeting to reach travelers who are actively searching for Nassau and Paradise Island, as well as other nearby warm weather destinations.
As of February, the campaign has generated nearly 4 million impressions, with consistent month-over-month increases in the return on ad spend. In addition, the resort's share of package bookings outpaced the destination overall and is experiencing longer booking windows compared to those pre-COVID, indicating travelers' optimism and appetite for new surroundings.
Reopening the Grand Hyatt Baha Mar
The Grand Hyatt Baha Mar is one of the flagship properties in Nassau and was forced to close in March 2020, at the beginning of the pandemic. After re-opening their doors in mid-December, we teamed up with the property to help spread the word that they were ready to welcome travelers, and to promote new offerings to reassure future guests, including flexible cancellation policies and onsite COVID-19 testing. The campaign includes a mix of on-site advertising placements, strategic targeting methods, and homepage takeovers. It has driven notable results thus far, including strong package bookings and over 1.3 million impressions as of January. Nearly three-fourths of bookings were for stays within the next 30 days, highlighting the efficacy of the property's flexible cancellation policies.
To learn more about how we're supporting partners in their recovery efforts, and see the latest data and trends on traveler sentiment, visit the Expedia Group Media Solutions marketing resource center and subscribe to the blog for the latest news and updates.