The last time Expedia Group hosted an in-person travel industry conference was in 2019, before the industry (and world) got turned upside down. Thankfully, two-and-a-half years later, we're excited to welcome back our travel partners from around the world.
Taking place May 4-5 at ARIA Resort & Casino in Las Vegas, EXPLORE 22 is an opportunity for us to do what we at Expedia Group Media Solutions do best: share new innovations, empower our partners, and work together to improve the end-to-end experience for travelers near and far.
1. Go your own way
EXPLORE 22 is a conference with something for everyone. Choose from a variety of breakout sessions covering universal topics that all of our partners can learn from, such as "Trend watch: Top 10 trends and what they mean for your business" and "The loyalty opportunity."
There are also more specific topics that might appeal to only some audiences, such as "Top five strategies to optimize your vacation rental business" and "A reimagined cruise experience." No matter what your objectives, the conference offers the opportunity to learn about myriad subjects across all aspects of the travel industry—on issues that matter both to travel brands and travel shoppers.
2. Learn from industry experts
But who will be speaking at these sessions? EXPLORE 22 will feature the industry's top leaders and experts who are eager to share their insider knowledge. The mainstage lineup includes Expedia Group CEO, Peter Kern; Ariane Gorin, who oversees Expedia Group's B2B business; and other top leaders. Breakout speakers include Aditi Mohapatra, VP of Global Social Impact and Sustainability, and Angelique Miller, who oversees Media Solutions' award-winning, in-house creative agency. In total, you have the opportunity hear from dozens of influential leaders on a variety of topics that matter today.
3. Gain insights to make an impact
Of course, one topic that's front of mind is how to reach travelers that are making plans in a post-pandemic world, when they have limitless options to choose from. At Media Solutions, we're preparing a couple of exciting breakout sessions focused on empowering marketers to do just that. One session is our forum on Wednesday, May 4 called "Trends and tools for impactful advertising."
In this session—which will repeat twice so you have two opportunities to join—you'll learn how destination, lodging, and air partners can work with our team to turn insights from our first-party data into impactful marketing campaigns. We've always been committed to sharing our findings, but these insights are even more important to advertisers today, who can use the insights to reconnect and convert travel shoppers who are eager to see the world again.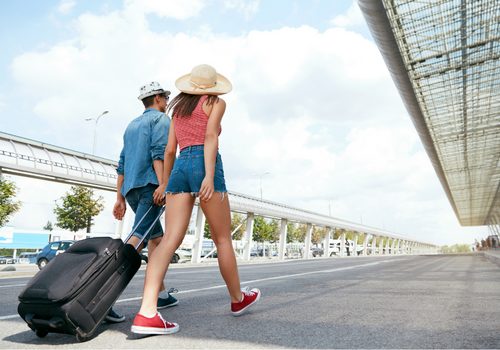 Create compelling campaigns for your destination 
With travel demand on the rise, destination marketers have the opportunity to reach eager travelers.
Destination marketers can take advantage of our insights into traveler behavior to connect with travelers, create excitement about their destination, and build compelling campaigns to stand out from the competition.
4. Discover how TravelAds can drive hotel bookings
We'll also be hosting a more focused breakout session that will be of interest our hotel partners: "Growing your hotel room nights with Media Solutions." In this session, you'll learn how TravelAds sponsored listings can drive demand to lodging properties, as well as hear real-world stories from lodging partners who have found success with TravelAds. Whether you are a current TravelAds user looking to learn about new features or a hotelier who has not heard of TravelAds before, this session is for everyone.
5. See how we're relentlessly innovating for travelers
You'll see how we're innovating across the entire ecosystem to create great traveler experiences with an obsessive focus on every part of the journey – from discovery to selection and through every change, problem, and service issue that might arise. This includes a better, reimagined marketplace that delivers greater transparency and provides more benefits to our partners and the best experience to our travelers.
You'll also be among the first to meet our new platform: a purpose-built platform that is designed to simplify your operations, expand your reach, and help you get the right products in front of the right traveler at the right time.
6. Get the Las Vegas experience
Las Vegas is an adult playground full of luxurious resorts and casinos, shopping, fine dining, and world-class entertainment. But of course, no conference in Vegas would be complete without experiencing the nightlife the Strip is famous for. The conference itself is at ARIA Resort & Casino, a AAA Five Diamond resort and one of the newest resorts on the Strip. Because of its prime location in the middle of the Strip, it's the perfect launch point for exploring the rest of Las Vegas Boulevard.
In fact, just a short walk from the ARIA is Drai's Beachclub & Nightclub, where the closing party of EXPLORE 22 will take place on Thursday, May 5. Don't forget to pack your most dazzling outfit and dancing shoes!
7. Leave Las Vegas with actionable learnings
Hopefully after two days of listening to inspiring leaders, networking with fellow travel industry people, and learning about all the new innovations happening at Expedia Group and the industry at large, you'll be ready to take your learnings with you.
But first, be sure to register today. The discounted group rate at ARIA Resort & Casino is only available for bookings made before April 15, so don't wait too long to save your spot.  
See you on May 4!