July 27, 2022
For destination marketing organizations (DMOs) that missed Destinations International's Annual Convention this year in Toronto, we are recapping our top takeaways and findings from a week of valuable sessions, insights and more.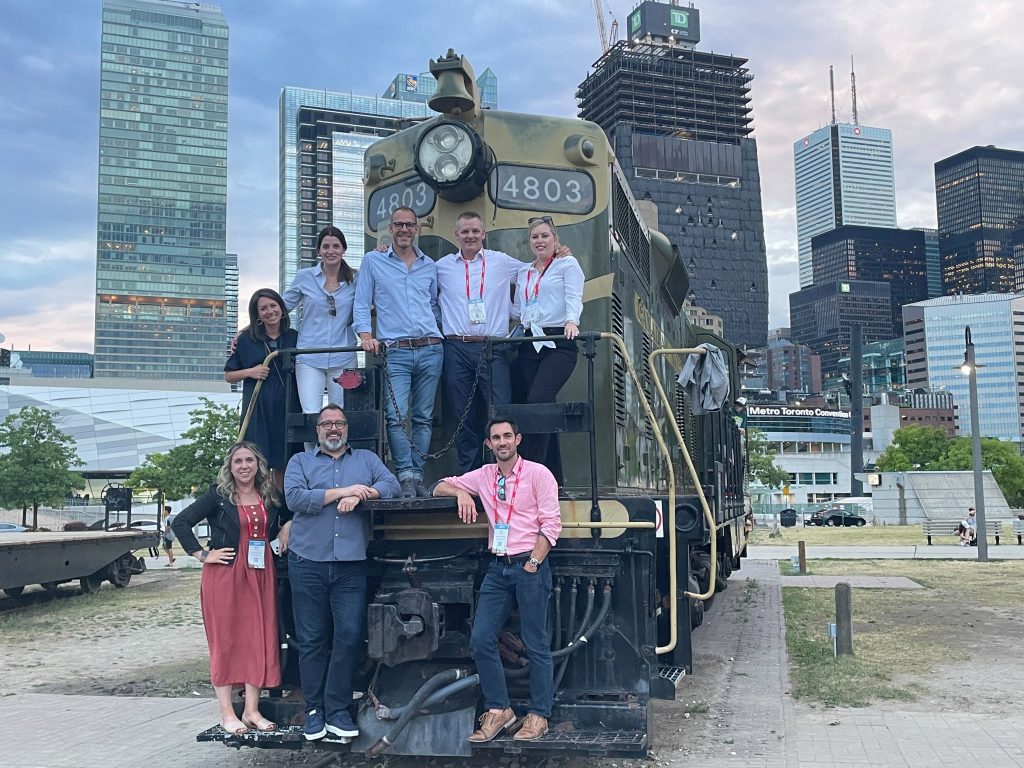 1. Inclusion and diversity are top of mind for DMOs in their organizations and in their marketing efforts
Destinations International themselves is committed to inclusion and shares best practices and tools based on Equity, Diversity and Inclusion (EDI) principles to empower destinations to excel. During the convention, they spoke about their EDI assessment tool, which gives destination organizations the opportunity to assess their own workplace dynamics, operations and policies, vendor selection, community engagement, and accessibility-related strategies. Destinations International also has an EDI Committee for strategic planning and programmatic initiatives and opportunities to enable structural social change, which our Vice President of Marketing for Media Solutions, Monya Mandich, sits on.
This was a key theme throughout many of the sessions and we heard some great examples from DMOs who are addressing this in a variety of ways including Explore Brookhaven that developed a "Belong Here" tagline, Discover Los Angeles works closely with a community advisory group to engage with minority groups and partners with local business associations to offer minorities free memberships. Visit Mesa includes pages dedicated to accessibility and inclusion to potential travelers on their website, and the Greater Lansing CVB built itineraries for various groups including autistic travelers to feature sensory-friendly activities.
The research we shared in our own Insights Summit validates the importance of inclusion in traveler's decision making. Our Inclusive Travel Insights Report shows that consumers are paying attention to inclusion, accessibility, and diversity when making travel decisions. Not only are they looking for inclusive options, they're willing to pay more for them – 7 in 10 consumers said they would be willing to pay more for travel options that are inclusive to all types of travelers. What's more for DMOs to consider – 78% of survey respondents said they have made a travel choice based on promotions or ads they felt represented them through messaging or visuals. This research shows that consumers are actively looking for inclusive options, and destinations need to meet their expectations.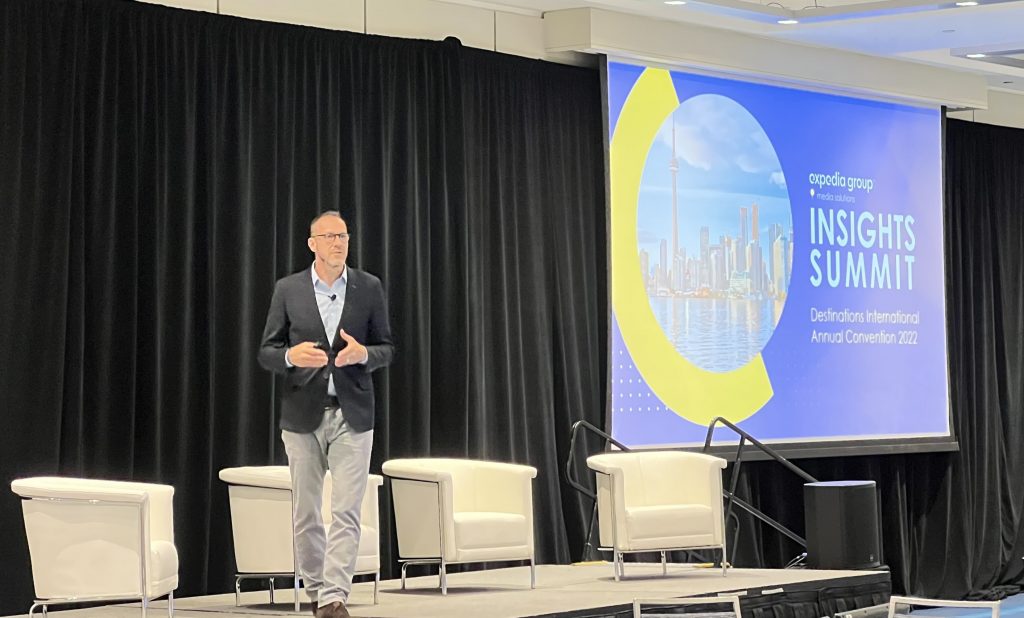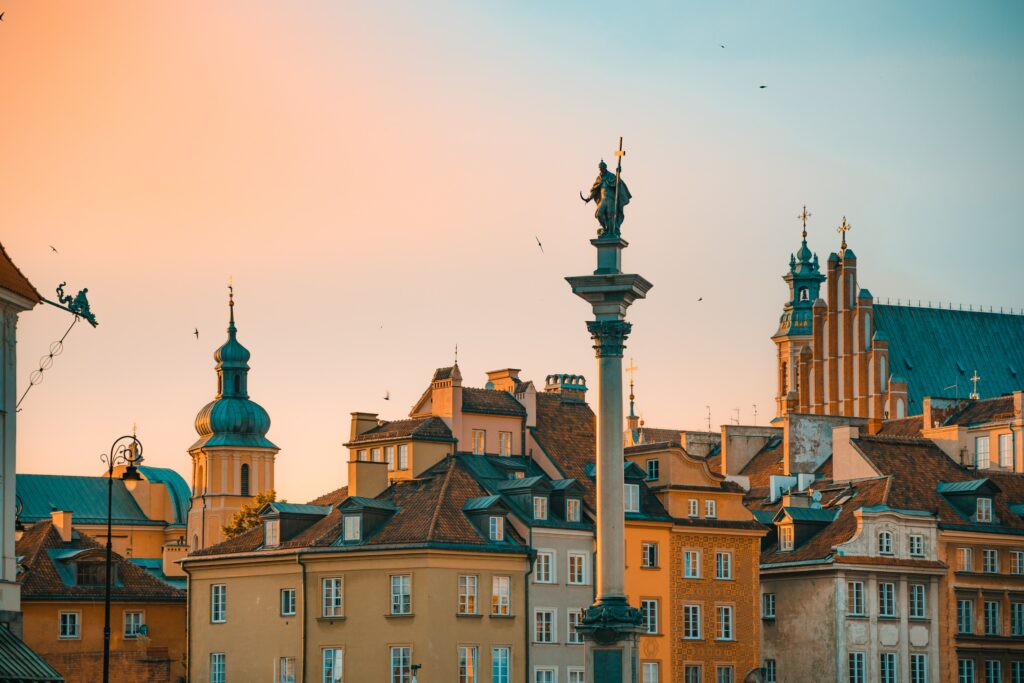 Hotel advertising that can reach any traveler, anywhere
Travelers looking to book a hotel use multiple channels to find their ideal place to stay, from social media to travel websites, and more. This is why it's imperative that you know when — and where — to reach the right traveler. Whether you're trying to reach early-bird or last-minute bookers, our targeting capabilities can help you connect with the right traveler at the right time.
2. Cultural experiences are important to visitors, and good for business
Something that came up in many of the sessions was the traveler's desire to connect with local communities and cultures. Caroll Rheem, Founder and CEO of iolite group, shared new research on cultural diversity's impact on travel intent. They found that travelers prefer to mix and match a broad array of popular/iconic activities with multicultural, "off the beaten path" experiences.
The group also wanted to investigate whether promoting multicultural experiences is better for business. To do this, they put together a Culture Index, which calculated a trip spend by person by night, comparing "culturally conscious" travelers against everyone else. They found that for U.S., Canadian, and UK travelers, "culturally conscious" travelers spend more on average per trip than their counterparts.
"Showcasing cultural diversity is not only the right moral thing to do, it's the right business thing to do,"

Caroll Rheem, Founder and CEO of iolite group.
To best capture these culturally conscious travelers, it's important to showcase multicultural experiences in your destination during the travel research phase to inspire travelers as they are searching for trips on travel sites.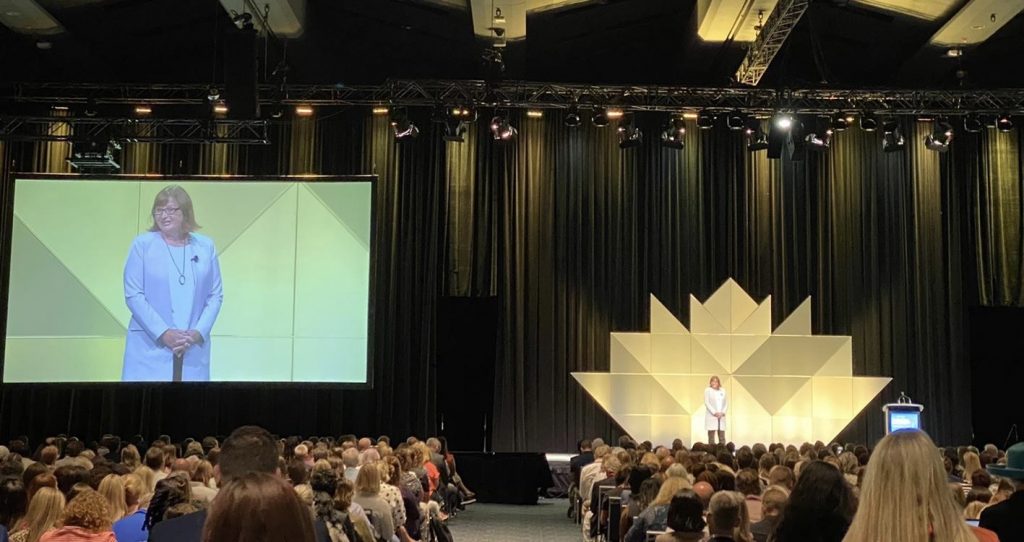 3. The transition from destination marketing to destination management
The COVID-19 pandemic changed many things in the travel industry, including the focus on residents and the community among destination marketing organizations. From the opening keynote and throughout many of the sessions, there was talk of how destination marketers is seeing a shift in responsibility and focus from solely the traveler to how they can support and uplift their own communities.
Tourism Kelowna representatives spoke about their first-hand experience with shifting focus from solely visitors to becoming a community hub. During the pandemic, they took on the role of ensuring that residents felt safe in their communities and were heard. In 2021 alone, over 60% of traffic to the visitor center was residents.
Visit Stockholm has also made the shift to destination management by being the first city DMO in Europe to introduce "placemaking," a people-centered approach to the planning, design and management of public spaces. Through this, they engage all stakeholders, including residents, partners, and visitors to provide the best experience.
It's essential to recognize that the primary audience of a destination is its residents. Listening to residents, even if it's something you don't want to hear, is necessary in order to understand their issues and concerns in addition to their wants and needs. Speaking to residents about what they enjoy about the destination can also be telling for what visitors will experience at your destination.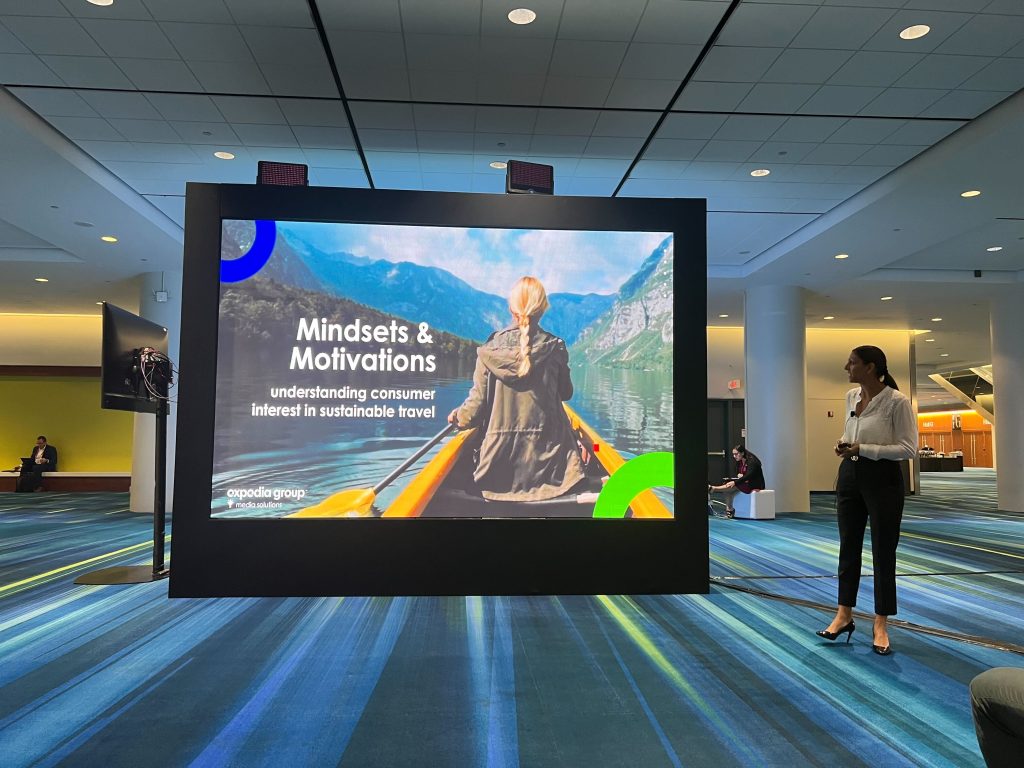 4. Sustainability continues to rise in importance for all destinations
While destination marketers are not scientists tasked with solving climate change issues, they do have a responsibility to encourage and promote sustainable travel in authentic and accountable ways. Especially as the demand is growing and travelers are increasingly looking for sustainable options, as our recent research shows. In fact, 7 in 10 people have avoided a travel destination or transportation option due to skepticism that the commitment to sustainable practices wasn't genuine.
DMOs don't have the resources to stop climate issues, but they can educate and facilitate conversations with travelers around how to be sustainable. Additionally, DMOs do have the opportunity to work with companies and governing bodies to achieve sustainable outcomes.
As Michael Hallé from the Niagara Escarpment for Sustainable Travel noted, DMOs are often left to pick up the slack when it comes to encouraging governing bodies to make a difference, as they have the power to identify the most sustainable products and offerings.
The key is to find authentic ways to support sustainability for your destination, including the communities and cultures you support as well as the travelers you are looking to attract.
5. Pay attention to emerging platforms, including TikTok for user generated content
TikTok is no longer a COVID-19 fad – it's an avenue where many travelers seek inspiration and make travel decisions, especially for younger travelers. Many DMOs are taking advantage of the opportunity.
Visit Orlando spoke about how they pursued an influencer strategy by allowing travel influencers to come to Florida to create their own experiences to share with their followers. West Virginia Department of Tourism shared their new campaign with Vrbo in our Insights Summit, in which they worked with an influence popular on TikTok and other social channels to explore the state through vacation rentals and share her experiences to her engaged followers on the platform. Similarly, Global Tourism Development
San Francisco Travel sponsored a pride-themed influencer trip to connect user generated content with diverse perspectives. DMOs are becoming much more serious about their focus on TikTok, with several hiring staff members dedicated to the platform.
We hope this post gave you some insight into the major themes that DMOs are focused on right now and into the near future. If you are interested in learning more about the new Inclusive Travel Insights Report we shared during the convention, make sure to download the study for more insights, and register for our upcoming virtual Insights Summit to learn more about how we work with destination marketing organizations and other travel brands to reach our audience of travelers.