May 19, 2022
Earlier this month, Expedia Group hosted the annual EXPLORE partner event in Las Vegas, where we showed our partners—and the world—how we are building a game-changing travel ecosystem, reimagining our marketplace, and creating incredible new products for travelers and partners.
Here are a few highlights of the Expedia Group transformations with a focus on the traveler, platform strategy, powering the industry, and more that were previewed at EXPLORE 22.
Expedia Group™ Open World: The New Platform to Power Travel for Businesses, Big and Small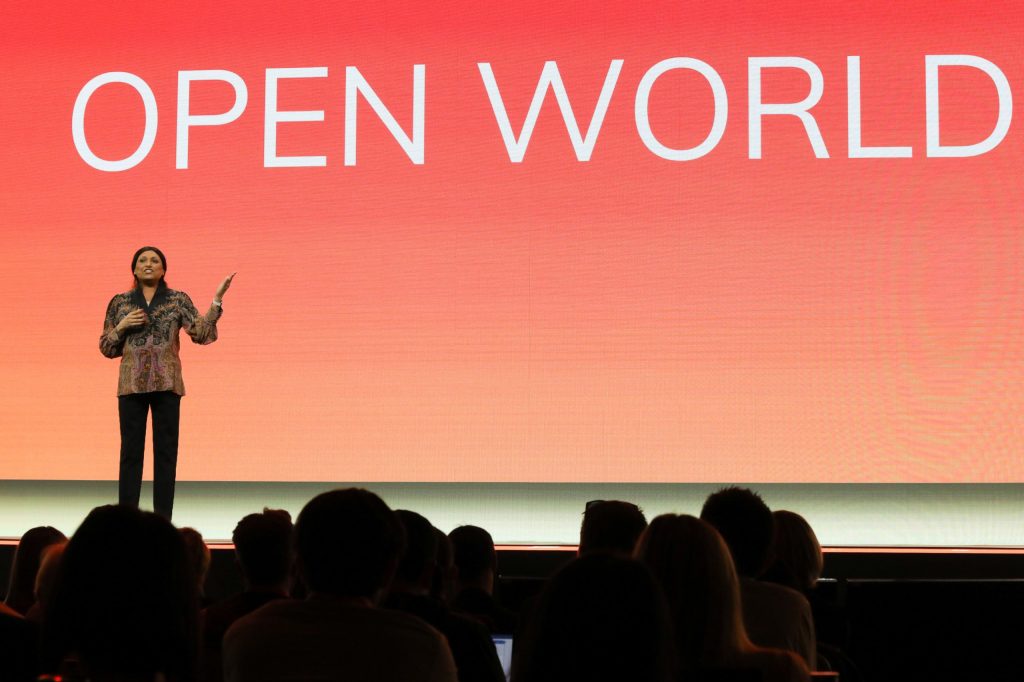 For years, we have been using data, artificial intelligence, and machine learning technologies to better understand travelers and enhance our products. This powerful technology has also been used to power travel for large-scale partners.
Now, with Expedia Group Open World, we are offering a new, purpose-built platform for partners of all sizes to leverage and configure products and services in the way that they need. The platform will offer partners the opportunity to pick and choose from an entire ecommerce suite of building blocks like payments, fraud, conversations, and service based on what they need to enhance or enter the travel business. For example, a specialized travel agency could let a customer book a car rental through its own website with the help of our tools.
"The Open World platform will drive the next decade of growth for all of us. It will bring capabilities never before thought possible to our partners, and ultimately help us all build a thriving travel ecosystem that does what we are mission-driven to do: create joy for travelers," said Peter Kern, CEO, Expedia Group.
By drawing on Expedia Group's data and AI capabilities, Open World will help partners deliver smarter recommendations and services to travelers, and ultimately drive better travel outcomes. Our technologies currently process more than 600 billion AI predictions a year, powered by more than 70 petabytes of data, meaning responses are becoming stronger with each interaction and allowing for further personalization.
By helping everyone take advantage of our technology and supply, Open World will make it possible for our new and existing partners to thrive in the travel market with a suite of solutions tailored to their needs, all powered by our immense artificial intelligence and machine learning capabilities," said Rathi Murthy, Chief Technology Officer, Expedia Group. "Choice is also accounted for in our new platform. Partners will be able to pick and choose exactly what works for them.
Partners that attended EXPLORE 22 are already excited about the opportunities the new platform can offer.
"Open World could be an opportunity for our small businesses in Canada to actually begin to access the Expedia audience. It's very exciting. It's a way for them to reach further than they have in the past in a way that they currently market."

Maureen Riley, Vice President International, Destination Canada
The Reimagined Marketplace Focused on Traveler Experiences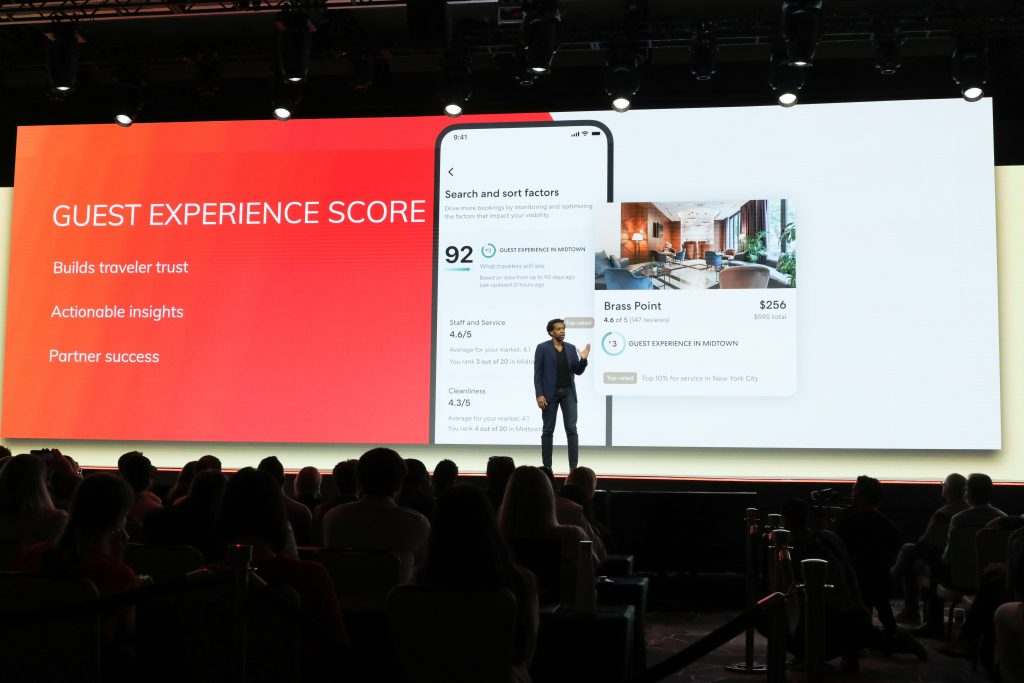 We also unveiled our reimagined marketplace centered around the traveler experience at EXPLORE 22. To de-commoditize the travel market and place less emphasis on price, Expedia Group is using billions of traveler signals, from guest reviews to in-stay feedback, to call propensity and relocations, to build a more accurate picture of the traveler experience. Each hotel will be given a guest experience score based on these data signals that will directly impact the search and sort factors that drive visibility in Expedia Group's algorithm.
"We are redesigning our marketplace all around traveler experience. Travelers search for the right experience at all price points and all levels of star-rating. Our new marketplace will reward partners that put traveler experience first and deliver on the expectations that they've set. We want travelers to have great experiences and to make sure partners get credit for the experiences they deliver. Our goal is to build trust with travelers."

Ariane Gorin, President, Expedia for Business
The guest experience score is a live metric, allowing hotels the opportunity to improve their scores as they continue to meet or exceed travelers' expectations. Additionally, partners will be given personalized insights and actionable recommendations on the best ways to improve their scores. Partners are currently able to access their guest experience score in Expedia Group Partner Central, allowing the opportunity for improvement before the roll out to travelers later this year.
Relentless Innovation for Travelers: New Features for Improved Engagement and Comparison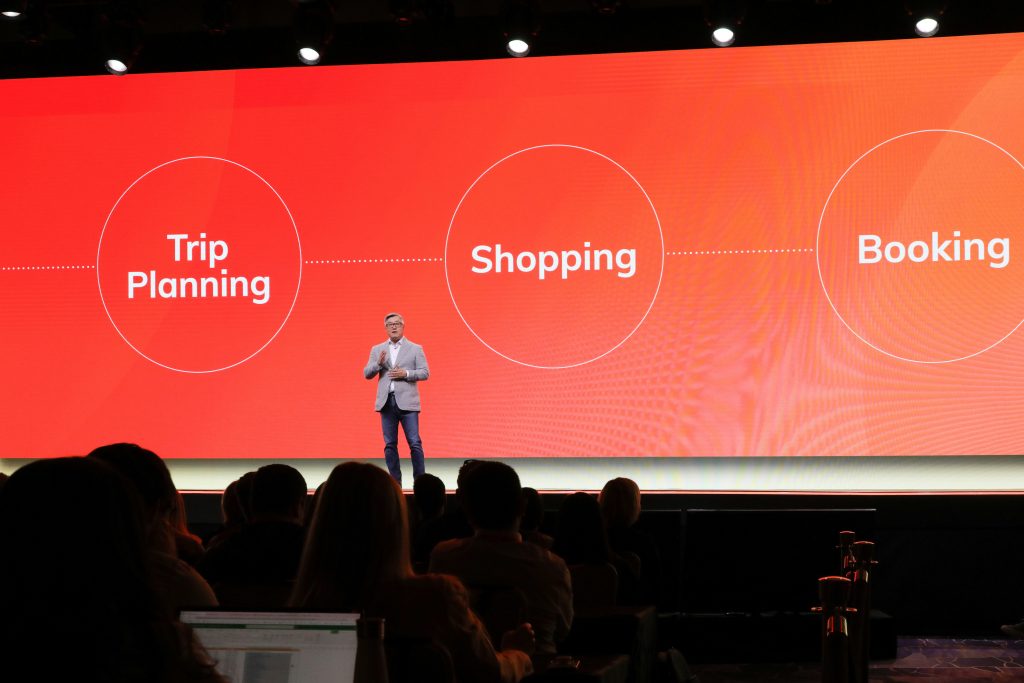 Along with the Open World platform and reimagined marketplace, we announced several exciting product features that will improve the travelers' experience across our brands by increasing confidence and removing stress and friction.
Expedia Group is extending Trip Boards beyond Vrbo to additional business lines, enabling travelers to collaborate in the planning process on hotel, flight, and activity options. As travelers who currently use Trip Boards on Vrbo are seven times more likely to book, the outlook for a boost in results for partners is excellent.
To allow travelers to better compare and choose between offers by surfacing a wider range of options in one place, smart shopping is now live for hotels and coming soon for flights. Smart shopping gives travelers more transparency on their purchases, while allowing partners more incremental revenue opportunities.
New price tracking empowers travelers to see past trends and future price predictions for flight options. Now live for U.S. point of sale flights on Expedia, and later this year for hotels, price tracking is a positive for partners by encouraging travelers to purchase travel they may not otherwise book.
To further unify the Expedia Group brands and drive value for loyal customers, "One Key" will launch next year, bringing the four different loyalty programs together and allowing travelers the ability to earn and redeem rewards across all our brands and products.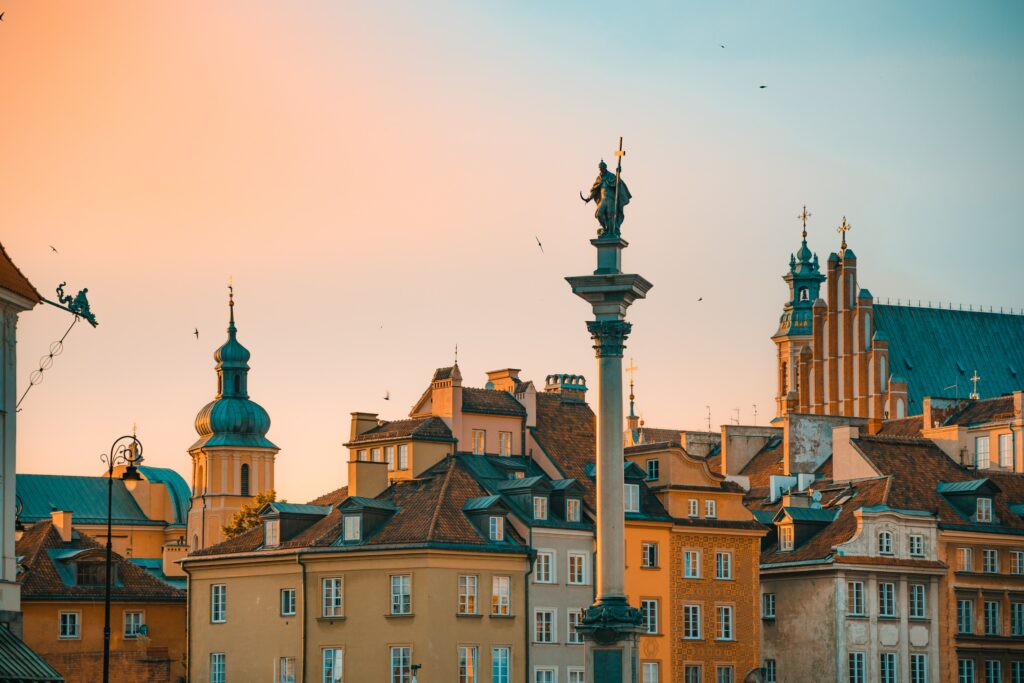 Hotel advertising that can reach any traveler, anywhere
Travelers looking to book a hotel use multiple channels to find their ideal place to stay, from social media to travel websites, and more. This is why it's imperative that you know when — and where — to reach the right traveler. Whether you're trying to reach early-bird or last-minute bookers, our targeting capabilities can help you connect with the right traveler at the right time.
More to Come for Travelers and Partners
We also shared the latest data-driven insights and opportunities for partners with our Trends & Tools for Impactful Adverting forum at EXPLORE 22, including new branded content formats and shoppable experiences, highly targeted and customizable sponsored listings for flights and hotels, and creative campaigns that leverage the power of our platform. As digital advertising growth continues to accelerate, we will be diving into the future of media and how we are unlocking more opportunities for our advertising partners that enhance traveler experiences. Download our latest quarterly Travel Trend Report for the latest insights based on our first-party data and custom research, and register for our Q2 virtual Insights Summit taking place June 21 to learn more.