September 8, 2016
We had a great time last week at U.S. Travel Association's ESTO, hosting a Learning Lab for attendees with a deep dive into our research and case studies from our leading destination marketing organization (DMO) campaigns. We talked last week on the blog about our traveler insights from our Learning Lab, and this week we want to share our key takeaways from attending sessions and networking with industry experts throughout the ESTO event. A few insights we picked up include: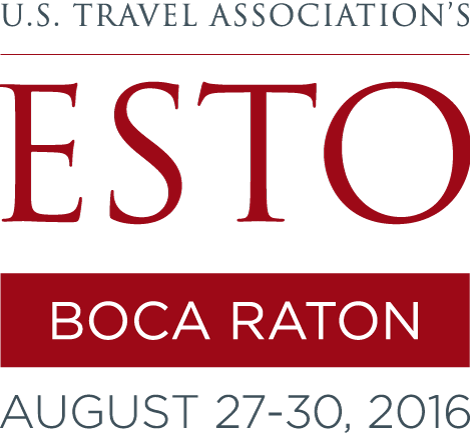 1. Millennials Continue to be Market Makers
MMGY Global shared some new statistics showing how millennials are truly leading the way in travel. In fact, 45% of millennials are planning to take more trips this year than years before. DMOs can find and reach millennials online, as keeping up on a digital life is the norm for this group. They spend an average of 4.4 personal hours a day online, compared to 3 hours a day for boomers. However, FutureBrand made sure to note that it is not only millennials that are using social media, and DMOs can continue to raise awareness for their destinations via social.
2. The Power of Messaging
As DMOs are planning their marketing, they need to ensure their messages are reaching consumers at the human level, speaking directly to their instincts, emotions, hopes, dreams and values. Jonah Berger, a marketing professor at the University of Pennsylvania explored at ESTO how destinations can create better messaging. He shared that destinations have an opportunity to turn customers into advocates with 6 key "STEPPS," which include Social Currency, Triggers, Emotion, Public, Practical Value and Stories.
3. Data is Key to Measure Success
A DMO has gone from measuring website traffic and engagement as a key performance indicator, to now having the ability to measure actual visitors as a result of advertising spend.
While the tools are there, including our own conversion reporting capabilities for our partners, DMOs are often still challenged with educating stakeholders on how this data should be used for attribution and return on advertising spend. DMOs have the ability to measure beyond clicks and track the economic impact of their advertising spend, which should ultimately translate into larger marketing budgets.
4. The Future of Virtual Reality
Virtual reality (VR) has been a very hot topic in the travel industry recently: TravelPulse said VR technology will help consumers "try before you buy," and VR was talked about at length at DMAI. While VR headsets have not become a mainstream technology yet, Martin Stoll from Sparkloft Media argued that DMOs need to pay close attention to its adoption because VR might be an important technology in the future of travel. Martin shared an example from Old Irish, craft beer company, who used VR to allow consumers to experience Ireland. Watch the video here.
Do you have any other key takeaways to add? Send us a note on Twitter or LinkedIn with the hashtag #esto16. We'll see you next year at the show!