November 19, 2015
This week we are at the annual Phocuswright Conference—one of the preeminent events in travel, tourism and hospitality—to dive into the latest trends and shifts in this dynamic industry that is all about travelers.
In previous years at Phocuswright events, we unveiled custom research on how people are using multiple devices to consume and book travel, and their behaviors on each type of screen in the UK and US (download the combined study at bit.ly/MultiscreenTravelPath). Yesterday, we hosted a workshop here at Phocuswright on a study we commissioned with Millward Brown Digital on how consumers today move between travel sites online as part of their purchase path. The options continue to grow for consumers looking to book trips online, making gaining their attention and influencing their decisions further up the marketing funnel more competitive.
The study examined the 45-day period leading up to hotel and air bookings to see the types of travel sites—including Supplier, Online Travel Agency (OTA) and Metasearch sites—that consumers visit online to be inspired, research, plan and book trips. The goal is to better understand the roles these sites play at every stage and the opportunities for marketers to influence consumers during their path to purchasing travel. The insights build on our previous Traveler's Path to Purchase study from a few years back, which found that American vacation package purchasers visited travel sites 38 times in the 45-day period leading up to booking, with the consumption of travel content more than doubling during the week of booking and OTAs dominating the pre-booking research landscape.
With the new study, we found that while shoppers utilize several types of travel sites, consumers touched OTA sites at some point in eight of the top 10 most common hotel booking paths, and seven out of 10 for flight. For inspiration consumers start with Supplier and OTA sites nearly as often (40 percent and 39 percent, respectively) for hotels. Travelers visit OTA sites for research and consideration more than any other category for hotels (49 percent) and flights (46 percent). Also, regardless of where people initiate research for hotels and flights, OTAs are consistently the more common travel category immediately downstream of any influential touchpoint.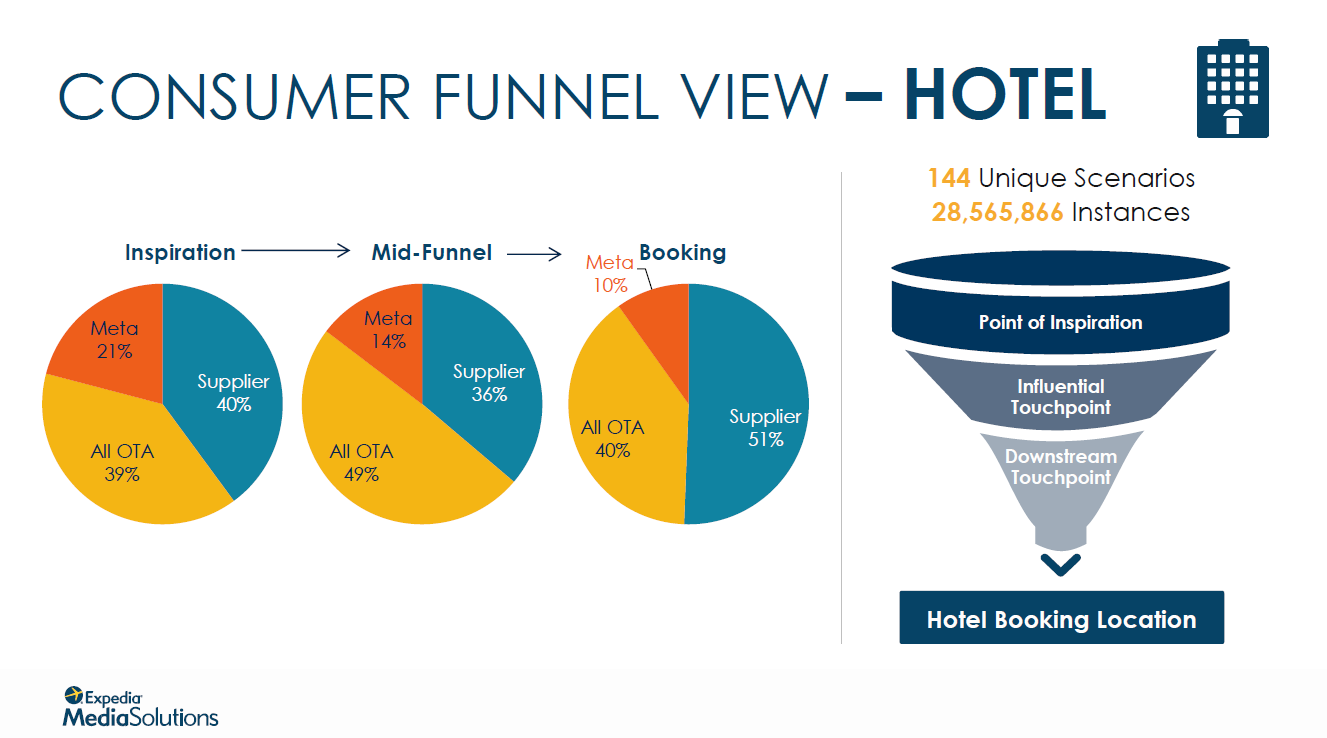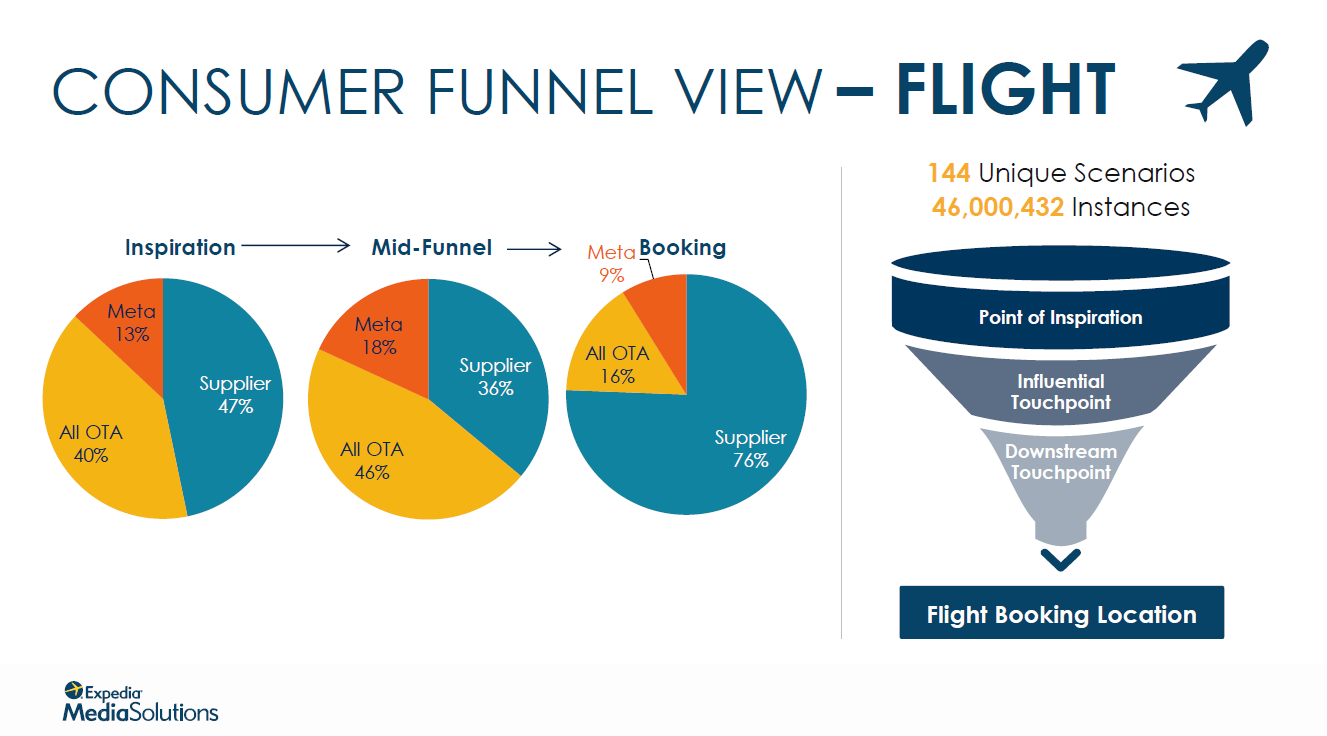 A couple key takeaways and suggestions for marketers:
OTAs are used at all phases of the consumer path to purchase – inspiration, research, consideration and at the point of booking.

Suggestion: Consider a full-funnel media approach through OTAs, to ensure you are reaching consumers at every stage of the journey.

Meta sites are commonly leveraged as influential touch points, but Meta drives more traffic to OTAs than to any other travel category.

Suggestion: Create partnerships that provide efficient and scalable reach on top channels.

Consumers who start research on supplier sites are more likely to book on supplier, but not necessarily where they initiated.

Suggestions: Bring them back! Give consumers a reason to remember and return to your site.
To learn more, download the study {{cta('bcd5dea8-89ea-4015-ad4f-7e6ee1909fb5')}}