November 19, 2021
Expedia Group Media Solutions recently published the Travel Recovery Trend Report for Q3, which details many of the latest insights on the industry's continued rebound from the pandemic, as identified in Expedia Group's exclusive first-party data. Here, Richard Kocher, who leads Media Solutions's data insights and planning team, gives his expert take on these latest findings and looks ahead into Q4 and beyond.
A Landmark Reopening
Our Q3 Travel Recovery Trend Report launched during what could be considered a landmark week for the return of global travel as the U.S. reopened its international borders to many of the world's vaccinated travelers for the first time in almost 20 months. At the same, as we noted in this post following our Q2 Travel Recovery Trend Report, key destinations across regions such as APAC are removing border restrictions to stimulate demand and welcome back travelers. Fiji, Bali, Australia, and Singapore (looking to re-establish itself as Asia's international aviation hub) are all reopening, or have recently reopened, to many key international markets.
While not reflected in our Q3 Travel Recovery Trend Report and analysis, such changes are prompting encouraging signs, with search and booking demand from our customers returning – for travel within the super regions and between them. This represents a real cause of optimism as we close out a turbulent-but-promising 2021, and transition into 2022 and a brighter future for global travel.
In this article and video I'll look to add further color on the transition into Q4 and 2022 by walking through the key highlights my team observed in global travel's recovery during Q3 2021.
Q3 a Stable Platform for Recovery Growth in Q4 and 2022
The story for Q3 global travel searches was more muted compared to the surge in both domestic and international demand during Q2 2021, possibly due to the rise of the Delta variant of COVID-19 in July and August. APAC and NORAM were the most affected regions, with both seeing modest decreases. However, these were counterbalanced by 50% and 10% quarter-over-quarter increases respectively for EMEA and LATAM.
In combination, this meant that while the growth on Q2 was nominal, the fact that overall search volumes remained steady is encouraging. It must also be noted that Q3 saw the core summer months of 2021 exceed the levels achieved in the same period of 2020, during the earlier stages of travel's COVID recovery.
The 0-to 30­–Day Search Window Resurfaces
During our Q2 analysis, we indicated that travelers were beginning to look further out for travel, particularly as they returned to seeking out international and, in some cases, long-haul travel. This lengthening of search-to-stay (or search-to-fly) was apparent following a sharp compression of search windows in the early days of the pandemic.
This trend continues to evolve in Q3—particularly for international travel—but like in the early days of the recovery we are still seeing the vast majority of searches taking place within a month of travel. Nearly 70% of global searches fell within the 0- to 30–day search window, a 15% increase quarter-over-quarter.
Cities Back Among Top-Booked Destinations
The early days of COVID travel recovery saw travelers seek spacious, rural and or coastal destinations. This trend will undoubtedly outlive the pandemic and shape the way travelers continue to explore the world. But Q3 saw a return of booking behavior akin to pre-COVID times, as demand migrated back to city destinations.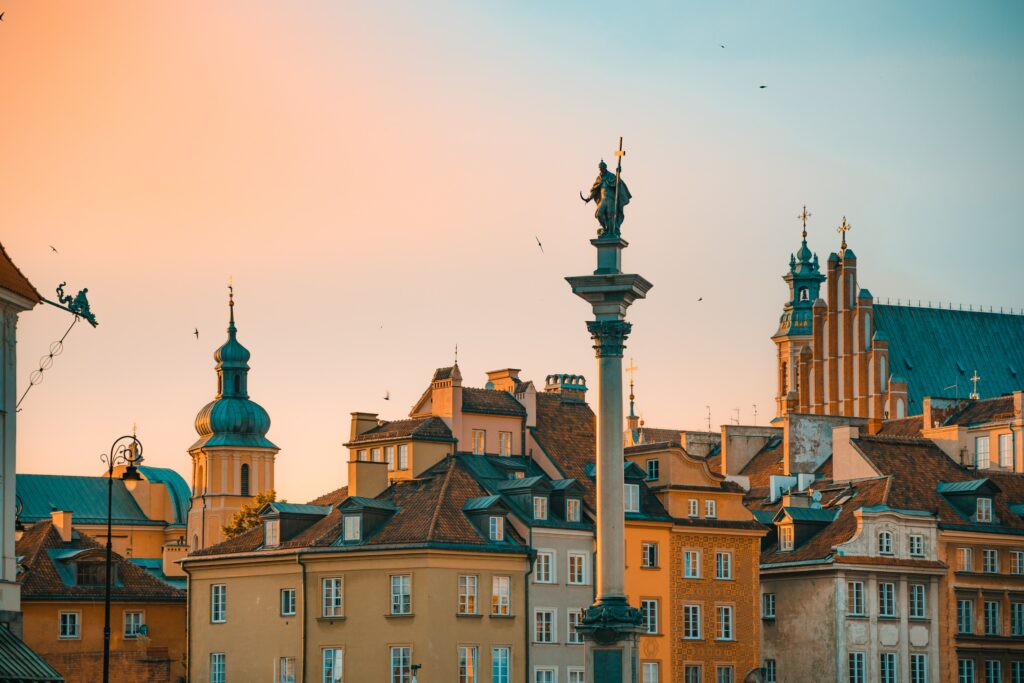 Hotel advertising that can reach any traveler, anywhere
Travelers looking to book a hotel use multiple channels to find their ideal place to stay, from social media to travel websites, and more. This is why it's imperative that you know when — and where — to reach the right traveler. Whether you're trying to reach early-bird or last-minute bookers, our targeting capabilities can help you connect with the right traveler at the right time.
Globally, Q3 saw a lot of movement in the top 10 booked destinations as compared to the previous quarter, with more international city destinations making the top 10 list in each region of the world. And while vacation rentals are still a strong preference of our customers, the return to cities is inevitably creating strong pre-pandemic levels of demand for hotels, which in turn is leading to some of the industry's top hotel chains predicting a record-breaking 2022 for booking revenue.
It was a very good quarter for New York, which topped the list for both global and North American bookings, and was also a top 10 destination for travelers from APAC, EMEA, and LATAM.
While most of the top 10 booked destinations for each super region were for destinations within the same region, APAC and LATAM each had a more diverse mix, with top destinations spanning three different super regions.
Optimism for Holiday Season Travel
The holiday season is imminent and we're seeing travelers eager to make up for lost time. Due to increased restrictions, Thanksgiving (U.S.), the December holiday season, and New Year were all slightly subdued affairs in 2020. But in 2021 they're set to mark an impressive milestone in travel's recovery.
Compared to the same period in 2020, Q3 searches for November and December trips saw triple-digit growth, with North America and EMEA leading the surge, while LATAM saw double-digit growth. Many bookings have been for sunny, beach destinations, with U.S. travelers in particular keen to experience a "second summer of travel."
In line with the search trends, Q3 room night demand for trips in November and December also saw triple-digit growth across most regions, and the global average daily rate (ADR) increased by approximately 25% on average year-over-year.
Getting Back to Business
Weekday occupancy is increasing and more in line with 2019 levels, which is a positive signal that—with businesses and economies in many parts of the world returning to normal, and increasing numbers returning to the office—business travel is starting to take off again.
Our data from Egencia bookings shows that global business travel demand in Q3 was up more than 40% quarter-over-quarter and up more than 110% compared to Q3 2020.
Regionally, EMEA saw business travel demand rise by over 50% quarter-over-quarter, while the NORAM region was not far behind at 40%. APAC demand was down from Q2, but still up 50% year on year.
When we look at where this business travel was taking place in Q3, we see that Paris, Chicago, London, and New York were the global top-booked destination for business travelers.
Cruising into 2022
A stable Q3 showing positive signs of continued recovery, combined with returning Q4 demand driven by re-opening international borders, indicates a bright future for travel in 2022. One sector that has arguably been left behind in the recovery to-date, after being severely affected in the early days of the pandemic, is cruise travel.
With the Centers for Disease Control and Prevention lowering the warning level for cruise travel in June, the sector is coming back! Demand from our customers grew solidly between July and September 2021, and the North American cruise market saw quarter-over-quarter search growth of 15%, with seven weeks of positive search growth across the quarter.
The Canadian government's announcement that cruise ships would be allowed back into its territorial waters from November 1 caused spikes in North American searches (10%) and demand (30%) in late August.
As the U.S. cruise season begins in earnest during Q4, it will be interesting to see if search and booking demand continue to accelerate.
To find out about the trends covered here in more detail, download the Q3 2021 Travel Recovery Trend Report. This in-depth report is based on over 300 petabytes of first-party Expedia Group data plus the latest custom research.