April 15, 2021
2020 was the 20th year of Expedia Group Media Solutions connecting advertisers with travel audiences across the globe. To mark the occasion, we started highlighting the most important part of our business: our people. In this blog series, we are spotlighting the people who power our business so you can get to know the faces behind Media Solutions – or "MeSo" as we refer to ourselves internally. Our team of digital marketing and travel industry experts spans the globe, and across partner-facing teams along with product, technology, operations, analytics, strategy, and marketing.
In this post, we're featuring Amanda Holdbrook, a senior product marketing manager based in Dallas who has been with MeSo for nearly 10 years, and has largely focused on our TravelAds sponsored listings product in various capacities. Amanda is responsible for developing and executing on the strategic marketing vision for TravelAds, and she and her team play an integral role in educating advertising partners on how to incorporate our TravelAds into their wider marketing strategies. Before joining us, Amanda worked across various industries from fashion and media to digital marketing, and we so appreciate the diverse knowledge and expertise she brings along with her love of travel.
What do you do at MeSo and what brought you into this role?
As a member of the MeSo product marketing team responsible for TravelAds, my primary focus is supporting our hotel partners, and helping them understand how our sponsored listings program can play an important role in their strategic advertising campaigns. My team works closely with the MeSo product and partner-facing teams to ensure we are communicating with our partners often and keeping them updated on how TravelAds can help them meet their advertising goals by increasing visibility and driving room nights.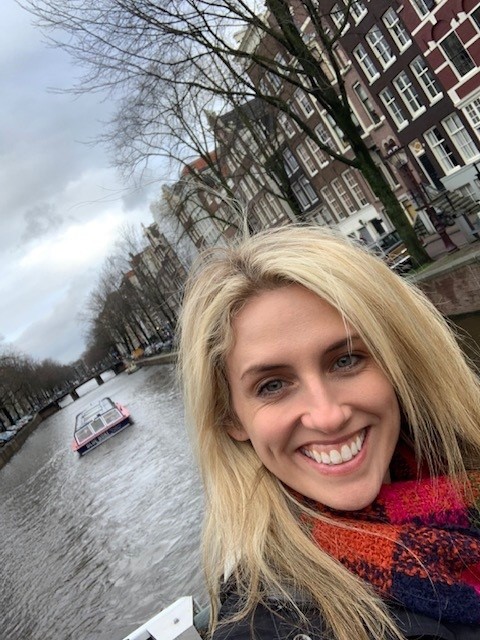 You have quite a diverse background! What led you to join MeSo, and how do your previous experiences shape the work you do with the MeSo team?
I love to try new things, challenge myself, and learn from each role and experience, applying those learnings to the next challenge so I can make the biggest impact possible to the businesses and people around me. After working in various industries, including fashion, media, and digital marketing, I took the skills I acquired and brought them to the MeSo team. I've been lucky to work in three different departments within the organization, including sales, sales operations and product marketing. Every team I've worked with has energized me with their drive and creativity. Through every role I've had here, I've been surrounded by people that make me better and encourage me along the way, which is a unique and special part of MeSo's amazing culture.
How has the TravelAds product evolved over the nearly 10 years you've been on the team? What have been the most notable updates to TravelAds that you've seen since joining the team?
TravelAds is about connecting hotel advertisers with highly-qualified travel shoppers across Expedia Group's global portfolio of travel brands through custom messaging and strategic targeting. Over the last 10 years, we've improved those offerings, introducing new targeting tools to enable partners to reach their desired audience based off location, travel windows, and length of stay, as well as enhancing the TravelAds portal to make it easier to navigate and more accessible to our global partners, with more languages available. Additionally, we have increased our TravelAds experts' global presence, so now hotel partners have easier access to our amazing team of experts who leverage our first-party data and market-level knowledge to provide strategic advice.
The performance marketing space has evolved significantly over the years. How are advertisers approaching their performance marketing strategies differently than in years past? How have their strategies changed since the onset of the pandemic?
This last year, many of our advertisers had to pivot their strategies quickly as the travel climate and shopper behaviors rapidly shifted. So much was unknown and they had to find new travel audiences. They relied heavily on insights from data and research, as well as market experts to help inform their decisions. Additionally, the ability to see and track results has become more important than ever, and TravelAds provides them with transparent reporting to track how their new strategies and approaches are working.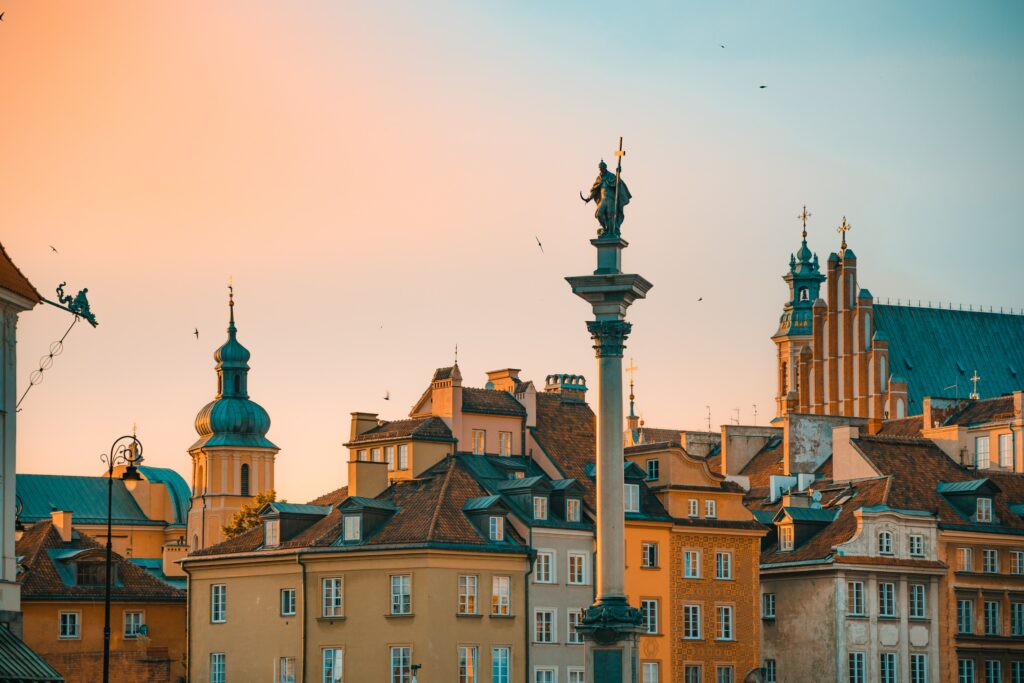 Hotel advertising that can reach any traveler, anywhere
Travelers looking to book a hotel use multiple channels to find their ideal place to stay, from social media to travel websites, and more. This is why it's imperative that you know when — and where — to reach the right traveler. Whether you're trying to reach early-bird or last-minute bookers, our targeting capabilities can help you connect with the right traveler at the right time.
Given COVID-19, have you had to accelerate or shift course on any significant updates/optimizations to TravelAds?
I have worked on TravelAds for 10 years, but much like our partners in 2020, everything we thought we knew was turned upside down. We also had to shift our approach, leaning even further into data and insights and listening closely to what our partners need to help them both navigate the complex landscape and now, as many begin rebuilding.
What is your top piece of advice for hoteliers navigating recovery right now?
Continue to seek out market and travel trends, which continue to evolve, and prepare to capture demand as travel returns. We launched new TravelAds targeting tools and customization options so our partners can be even more strategic and quickly adjust targeting preferences based on market demand and travel behavior. I recommend hotel advertisers connect with their market's dedicated TravelAds expert, who is constantly reviewing our first-party data to share the best strategies based off current travel demands, market dynamics, and the partner's advertising goals and objectives.
Here are some of my best practices when running a TravelAds campaign: make sure you first identify the goals you want to achieve and then implement a balanced budget and bidding strategy to increase exposure for all searches in your destination. You also want to create ads that stand out from the crowd and be sure to test and repeat, analyzing results to know which tactics are successful and to keep using to meet your campaign goals.
What is your favorite project or campaign you've worked on at MeSo and why?
I don't think I could pick just one! I have held a number of positions supporting TravelAds over the past decade, and I think the reason why anyone stays working on a product for this long is because you believe in what it can do for your clients. I truly believe TravelAds is one of the best advertising solutions for hoteliers to increase visibility and drive room nights.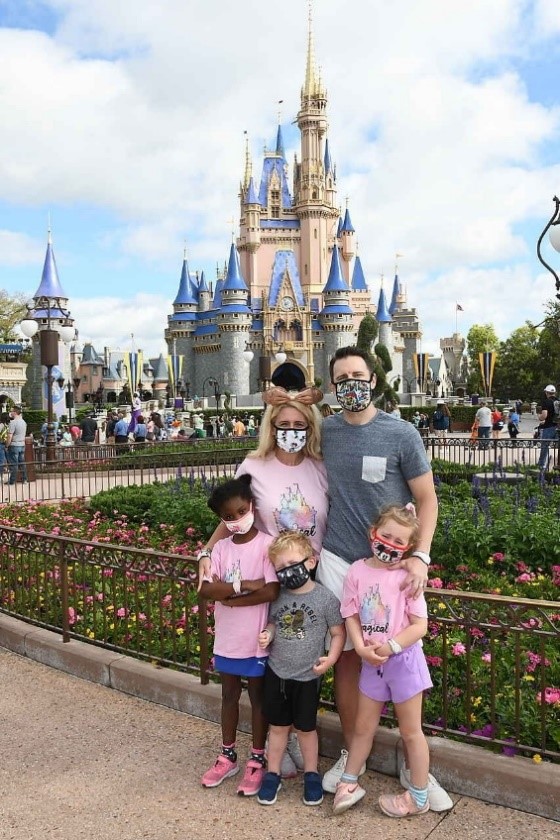 When travel returns, what are some of the places that you plan to visit?
I was lucky to have just taken a trip with my family to Disney World over Spring Break. After a long year that included balancing distance learning for two kindergartners, entertaining a toddler, and working from home through a pandemic, where else to go but the happiest place on earth, and the experience was magical!
We also have another big trip planned for Hawaii this summer. In the past, it has been hard to commit to big trips with a family of five, but now we are doing it, as one of the many things we realized from this pandemic experience is how much joy and excitement travel brings.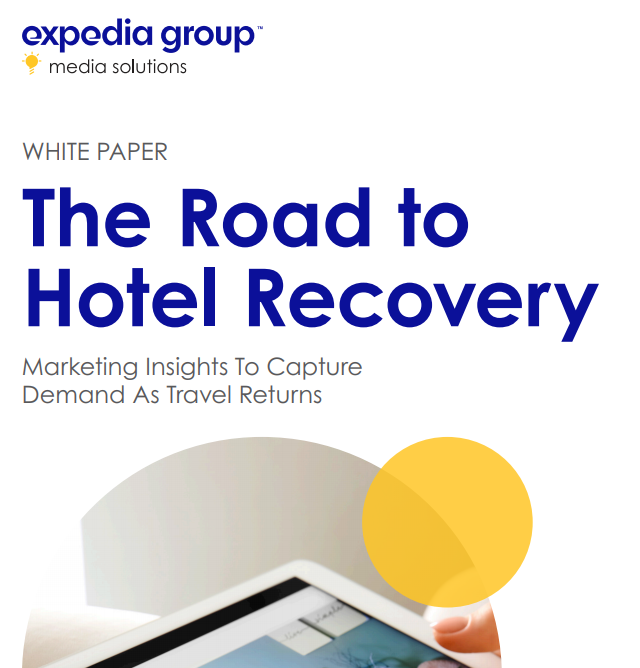 We'll continue to feature employees and regularly offer a glimpse inside their roles on our blog. Subscribe to our blog to get reminders in your inbox when we post new insights, research, product features, and employee spotlights.