November 22, 2021
We recently shared the key takeaways of Q3 traveler behavior in our latest Travel Recovery Trend Report, as well as the top trends for North American (NORAM) and Asia Pacific (APAC) travelers. Next, we'll dig into the data for the Latin American (LATAM) market to try and understand how these trends compare to what's happening at the global level and in other regions.
1. They Searched and Booked Further Out
Following a strong Q2, search volumes held firm both globally and in Latin America. LATAM actually saw one of the stronger quarter-over-quarter changes, with an increase of 10%. In this regard, the region fared better than North America and Asia Pacific, which, in contrast, actually saw modest decreases. In addition, compared to the same time last year, Latin America saw more than a 100% increase in total searches – a higher rise than any other region.
Latin America was also a bright spot when it came to search windows for domestic travel. The region saw a nearly 15% increase in the domestic 61+ days search window quarter-over-quarter. This contrasts with the global trend, where we saw a move back to the shorter search window of three weeks or less.
Not only did we see positive trends in terms of domestic travel, but search behavior also indicated a growing confidence in international travel. LATAM, like all other regions, saw the 61+ days search window for international searches increase throughout Q3. There was even a 5% increase for the 91- to 180–day window; other regions, on the other hand, saw searches in this window remain flat or even decrease in volume. All of this—increased total search volume, plus more travelers searching further out for both domestic and international travel—are positive signals that Latin American shoppers are growing more optimistic about the stability of the travel industry as a whole.
2. They Were Increasingly Interested in International Travel
Speaking of international travel, Latin American shoppers were all for it. Unlike NORAM, which saw travelers largely book domestic travel, LATAM travelers continued the trend of looking further afield, as first seen in Q2.
First, New York City held onto its Q2 position as the second-most booked destination into Q3 – this time behind Mexico City (Cancun had held the top position in the previous quarter). Second, while other regions had most of their top 10 booked destinations located within the same region, LATAM travelers favored destinations spanning three different regions (and continents): North America and Europe, as well as in the LATAM region itself. The new destinations appearing in this list were São Paulo, Paris, and Los Angeles.
This willingness—even eagerness—to travel far indicates that the confidence of Latin American travel shoppers climbed with the continued easing of border restrictions.

3. They Booked Trips Away from Home for the Holidays
In line with what we saw on the global scale, Latin American travelers are eager to travel during the November and December holiday season, too. In fact, Q3 searches made by LATAM shoppers for travel in November and December saw double-digit growth. But where did they want to go? The top 3 destinations booked by Latin American travelers in Q3, for travel happening in November and December, were Rio de Janeiro, followed by São Paulo and New York. Other locales to make the cut were the Brazilian mountain resort town of Gramado, Orlando, Las Vegas, and even Paris across the Atlantic. Clearly, many travelers in the region are relishing being away from home during the holiday season.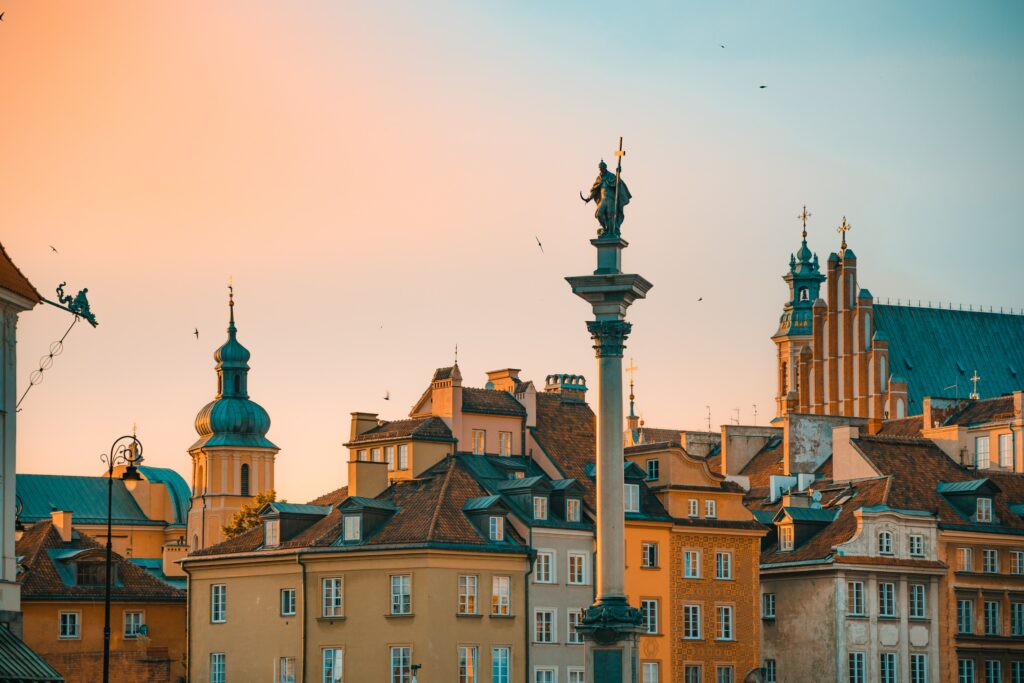 Hotel advertising that can reach any traveler, anywhere
Travelers looking to book a hotel use multiple channels to find their ideal place to stay, from social media to travel websites, and more. This is why it's imperative that you know when — and where — to reach the right traveler. Whether you're trying to reach early-bird or last-minute bookers, our targeting capabilities can help you connect with the right traveler at the right time.
In fact, this sentiment extends to other regions, too. Latin American destinations—particularly Mexico and the Caribbean—topped the list for holiday travelers coming from elsewhere to celebrate Thanksgiving and Christmas. Read the Expedia Holiday Travel Forecast to learn more.