November 25, 2021
Following on from our dive into the Q3 data for North America, Asia Pacific, and Latin America, we round out the series by looking at the EMEA region. What was the behavior of travelers in this varied and important market as it experienced its second summer of the pandemic? Here we examine five of the most noticeable trends found in our exclusive first-party data.
1. Delta Didn't Stop the Surge in Travel Interest
Whereas in North America and Asia Pacific travel interest slowed slightly as the Delta variant spread, there was no such slowdown in EMEA. In fact, the volume of travel searches was a full 50% up from the previous quarter, and 55% ahead of the same quarter in 2020. The only time during Q3 that this momentum relented was during August, and that may be because people were enjoying their travel at that time rather than planning it.
One of the more noticeable spikes in interest during the quarter came later in Q3, when searches for international destinations rose 10% in a week – probably due to the announcement of the Vaccinated Travel Lane to and from Germany and Singapore. This is backed up by the fact that interest in Singapore as a destination for German travelers grew consistently, and jumped 75% in one week in mid-August.
2. Hotels Continue Their Comeback
We had already seen in a shift in Q2 from vacation rental properties—a firm favorite globally at the height of the pandemic—back to hotels. That rebalance continued into Q3, and was more pronounced in EMEA compared to the rest of the world. During the quarter, hotels accounted for 80% of all demand for EMEA travelers – a 20% shift away from vacation rental properties compared to Q2. It seems that travelers were comfortable with staying in hotels again, with many COVID-19 concerns no doubt allayed by stringent hygiene protocols adopted by the hotel industry (in addition to the more general reassurance of the vaccine rollout).
3. EMEA Cities Storm Up the Charts
Much like for hotels, the outlook for cities globally improved in Q2. But during the course of Q3 it was cities located in EMEA that made much of the running in the global demand charts. Demand for London, Paris, Istanbul, and Dubai jumped between July and September, all moving into the global Top 10 list in the last month of the quarter.

Dubai moved from being the world's 33rd most in-demand destination in July to the 10th by September. Meanwhile, demand for the UK capital rose 90% quarter on quarter – the biggest increase of any destination globally.
The comeback for EMEA's cities was further illustrated by the data for where the region's travelers looked and booked in Q3. All of the Top 10 destinations in terms of demand from EMEA-based travelers were cities, with a couple of beach destinations (Palma de Mallorca and Mykonos) dropping out of the list from Q2.
4. Interest Was Focused on the Summer Season
Although interest in travel continued to grow, shoppers in the region didn't look too far beyond the summer high season. Specifically, half of all the demand for EMEA travelers seen in Q3 was for the months of July and August. Looking at it another way, searches for trips within 3 weeks accounted for 60% of all searches (up from 45% the previous quarter). Interest in booking anything more than a month in advance dropped in equal measure.
In the recent posts for the other regions we saw how the winter holiday season—Thanksgiving (U.S.), Christmas, and New Year—had stimulated triple-digit year-on-year demand growth in North America, Latin America, and Asia Pacific. In EMEA, however, that growth was much more muted, with demand for December trips rising only 30% compared to 2020.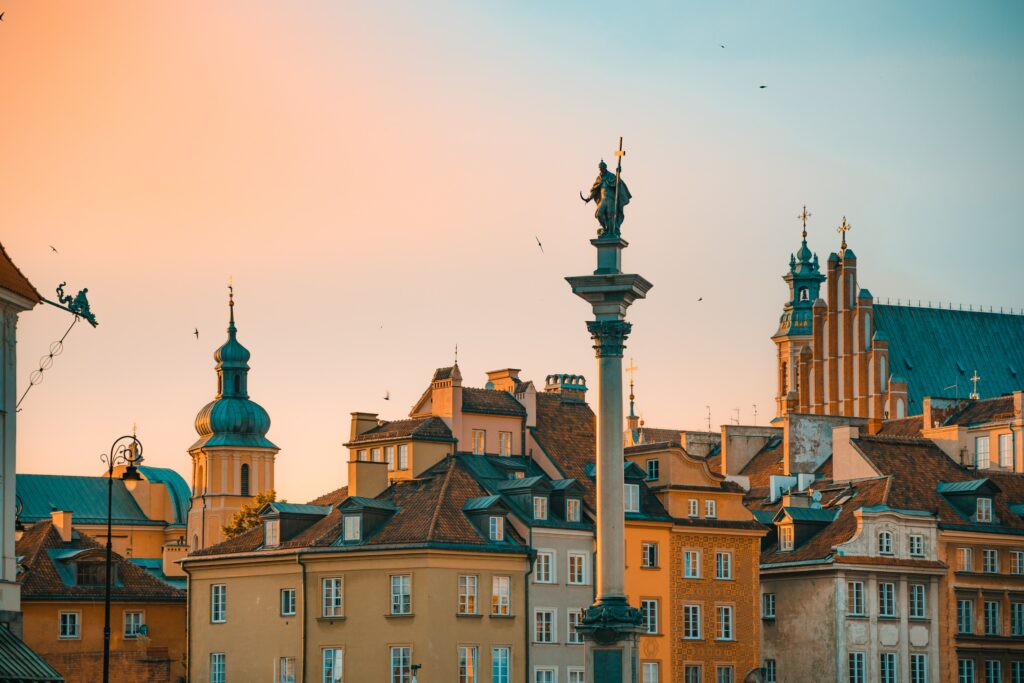 Hotel advertising that can reach any traveler, anywhere
Travelers looking to book a hotel use multiple channels to find their ideal place to stay, from social media to travel websites, and more. This is why it's imperative that you know when — and where — to reach the right traveler. Whether you're trying to reach early-bird or last-minute bookers, our targeting capabilities can help you connect with the right traveler at the right time.
Moreover, we didn't we see much evidence of the "second summer" being enjoyed by North American travelers over the winter months: Gran Canaria was the only winter sun location that made the Top 10 most in-demand destinations for November and December stays (two if you count Dubai). It may be that the limited availability of nearby winter sun choices for European travelers had an impact here. Instead, the most popular destinations tended to be European capital cities such as London, Paris, Copenhagen, and Berlin – plus the perennial Christmas favorite, New York City.
5. Business Travel Powers Back
While demand for holiday travel in EMEA was restrained, it was a different story for business travel. Egencia data shows that demand from the region grew by 50% both quarter over quarter and year over year, showing corporate travel patterns returning as offices reopen and events begin once more.
German cities were notable in their capture of this business travel demand. Of the 10 most in-demand destinations for EMEA travelers in Q3, four were located in Germany: Berlin, Munich, Frankfurt, and Hamburg. Also in the list were two French cities (Paris and Lyon) and three Nordic capitals (Stockholm, Oslo, and Copenhagen), with London rounding out the Top 10.