April 1, 2021
When the pandemic hit, every marketer and advertiser was left shell-shocked–likely none more than those in travel and tourism, which nearly came to a halt. Marketers were left grappling with how best to navigate and adapt amidst a constantly changing landscape, including figuring out when it was responsible to resume travel advertising.
The pandemic greatly affected advertising budgets and resources, which forced teams to do more with less. As a result of the COVID-19 pandemic, U.S. media spending in the first half of 2020 was down more than 19 percent compared to the same period in 2019, according to Kantar. More specifically, airlines, hotels, and other travel categories were down more than 50 percent in the first half, with spending topping out at $1.9 billion combined, compared to the just over $4.1 billion spent in the first half of 2019.
To weather the last year, marketers had to roll up their sleeves. The majority were forced to shift strategies and adapt content and messaging based on the changing environment and consumer needs – this required a high degree of flexibility and agility. Here are four ways marketers can continue being flexible keep moving forward given ongoing uncertainty:
1. Travel Marketers Keep Following the Data
Data should always be the foundation of marketing; this becomes even more critical during times of adversity and uncertainty. Through data, marketers can better understand changing consumer behaviors and expectations, helping make more informed decisions and staying top of mind with consumers for future travel consideration. Since the onset of the pandemic, we've been closely monitoring Expedia Group's first party data and sharing insights into global traveler intent and demand. This data showed domestic travel searches on the rise and booking windows shrinking.
The Las Vegas Convention and Visitors Authority (LVCVA), for example, used data to identify when and how to best encourage and welcome back visitors. The LVCVA launched a campaign on Expedia.com at the end of May 2020 and continuously evolved its strategy based on both campaign learnings and available data and insights into current traveler behavior. Additionally, the ability to turn the campaign on and off quickly was critical, given the destination's changing guidelines as well as shifting COVID-19 travel restrictions and quarantine mandates from other regions.
2. Travel Marketers Embracing Digital Platforms
The shift to digital platforms accelerated during the past year. Other platforms such as print and television are often not as nimble, making it harder to stop on a dime and adjust given the changing landscape. No singular placement or format has emerged as most popular during the pandemic, rather the importance of authentically connecting with consumers regardless of marketing and advertising channel or format. Our recent research indicates travelers are turning more to online sites, including online travel agencies and destination sites, for reassurance and to get all the latest pandemic information. This shift further emphasizes the significance of the digital transformation that is happening throughout our industry.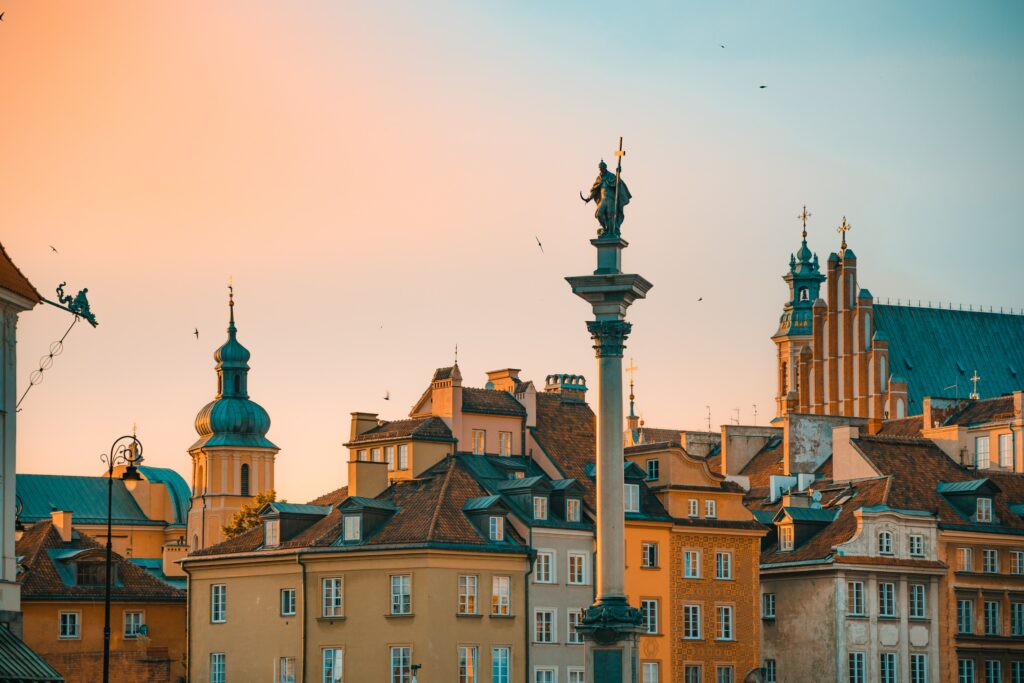 Hotel advertising that can reach any traveler, anywhere
Travelers looking to book a hotel use multiple channels to find their ideal place to stay, from social media to travel websites, and more. This is why it's imperative that you know when — and where — to reach the right traveler. Whether you're trying to reach early-bird or last-minute bookers, our targeting capabilities can help you connect with the right traveler at the right time.
3. Marketers Combining Forces, Finding Better Together
Brands that were significantly impacted or working with limited budgets over the last year had to adjust their strategies and think creatively about how to get the most out of their marketing efforts. Collaboration and strategic partnerships have always been an effective way to help drive demand, as well as incremental business, on a budget. We've seen the trend of partner marketing increase over this past year. Through co-op campaigns, brands can come together and pool resources to extend their investments more effectively – like in this Top 10 Winter Sun Destinations campaign from ten hotel brands across the Caribbean and Mexico. Marketers are reevaluating partnerships, focusing now on fewer, higher performing collaborations.
4. Continue to Engage, Inspire Your Travel Shoppers
The good news for travel marketers is that while travel may have stopped, dreaming of travel hasn't and consumer intent is still there. According to monthly intercept surveys across Expedia sites, since last April, the largest percentage of people visiting are dreaming about their next trip, even as the percentage of active travel shoppers increases, meaning that destinations and travel brands who may still have borders closed should continue with campaigns so they can stay in front of consumers for future consideration.
If a brand isn't doing that now, someone else is and will be better positioned to capture that demand when consumers are traveling again. Finding ways to continue inspiring travelers who are still dreaming through informative and inspiring content, as well as engaging with those who are ready to travel with rejuvenation-themed content, which research showed is a top reason for travel during the pandemic, is one way to do this.
The status of COVID-19 continues to fluctuate, making it difficult for advertisers to look to the future and invest in digital marketing right now. However, travel shoppers are actively dreaming of future travel and want to be inspired now. Marketers should continue to shift their strategies, initiatives, and creative based on evolving traveler behaviors and preferences. Helping rebuilding consumer confidence in travel will include continuing to address health and safety information and measures.
As we continue through this recovery phase and see demand pick up, those advertisers who invest in digital now to capture that demand early will have a leg up over those who sit out and lose share of voice during this very important period. Additional resources are available to marketers on our COVID-19 Resource Center.