April 8, 2021
Guest Author: Veronica Velazquez (she/hers/her) is a senior global inclusion and diversity manager at Expedia Group. She articulates her purpose as, "Empowering the voices of those on the sideline to come together on the field as one team." This comes to life in both her professional and personal worlds, whether it is through her work in the inclusion and diversity space, volunteering in underserved communities, or playing on the basketball court. Since joining Expedia Group in 2019, she led focus on external audiences and brand, reflecting the diverse backgrounds of our employees, travel partners, consumers/travelers, and communities. Veronica and her team empower partners to have a larger business impact through building more inclusive workplaces and products, facilitating inclusion-related workshops, driving external benchmarking and best practice sharing of our inclusion efforts, and leading Inclusion communications and education across and outside of Expedia Group.
At Expedia Group, we recently released our new mission: To power global travel for everyone, everywhere. When we think of everyone, that means going beyond who we are familiar with. It means thinking about the barriers that we may inadvertently be creating for under-served travelers, whose identities have not typically been at the forefront of our creative processes. Expedia Group and our brands are committed to creating an inclusive and diverse environment by enhancing our understanding of challenges and driving change in ways that align to our individual brand values. ​​​​​​​Taking this call of action with enthusiasm, members of our creative agency team set to work building inclusion & diversity-related resources that would not only benefit their fellow marketers, but also employees across Expedia Group in serving our diverse travelers. Read on to learn how employees took action help power travel for everyone, everywhere.
Spotlight: Jason Heidemann (him/his) Explores Inclusion in Copy
Jason is a senior copywriter on the team and has been at Expedia Group for four years. Over the past year, he joined the founding group behind Orbitz's relaunched LGBTQIA+ initiatives, and he realized that most employees, including himself, weren't able to easily describe the differences in the terminology used for under-represented groups. What does each letter stand for within LGBTQIA+? What is the difference between Hispanic and Latino? Jason set out to find reputable sources to create a practical language guide for employees to access to better understand describe under-represented communities.
I want our Inclusion & Diversity glossary of terms to be based on the very best sources out there. So when thinking about age, for example, I sourced the AARP, when thinking about LGBTQIA+ I sourced GLAAD, and when thinking about race as it relates to Black people, I sourced the National Association of Black Journalists."

jason heidemann (him/his), senior copywriter, expedia group
The Inclusion & Diversity (I&D) glossary is a style guide and best practices handbook for when it comes to addressing various marginalized groups including racial minorities, LGBTQIA, people with disabilities, and more. There are helpful language tips around "Do's and "Don'ts" with the rationale for why terminology may be antiquated or offensive, all so that the reader becomes more inclusive in their language choice. The I&D guide is intended as a reference for the Expedia Group content teams when creating copy across the different blogs as well as when creating assets for various lines of business, but should also be considered a reference guide for anyone within Expedia Group.
Spotlight: Monica Pedraja (she/her) on the Importance of Inclusive Imagery
Monica is a content producer and has been at Expedia Group for five years. When Monica was younger, she loved finding tan Barbies and watching figure-skaters who looked like her. As a photographer and curator, she realized the importance of capturing the different identities of the human race so everyone can feel seen and empowered to travel. She strives to be an ally to under-served communities by ensuring diverse imagery is readily available to employees to use, both internally and externally.
In my role as Content Producer I look at photos every day and always keep representation in mind. This library houses an array of travel images featuring all faces of life that can be used internally and externally. From people of color, body size, age, sexual orientation, and ability, the photos I curate are authentic and inspiring, while also keeping in mind the brands' styles."

Monica Pedraja, Content Producer, Expedia group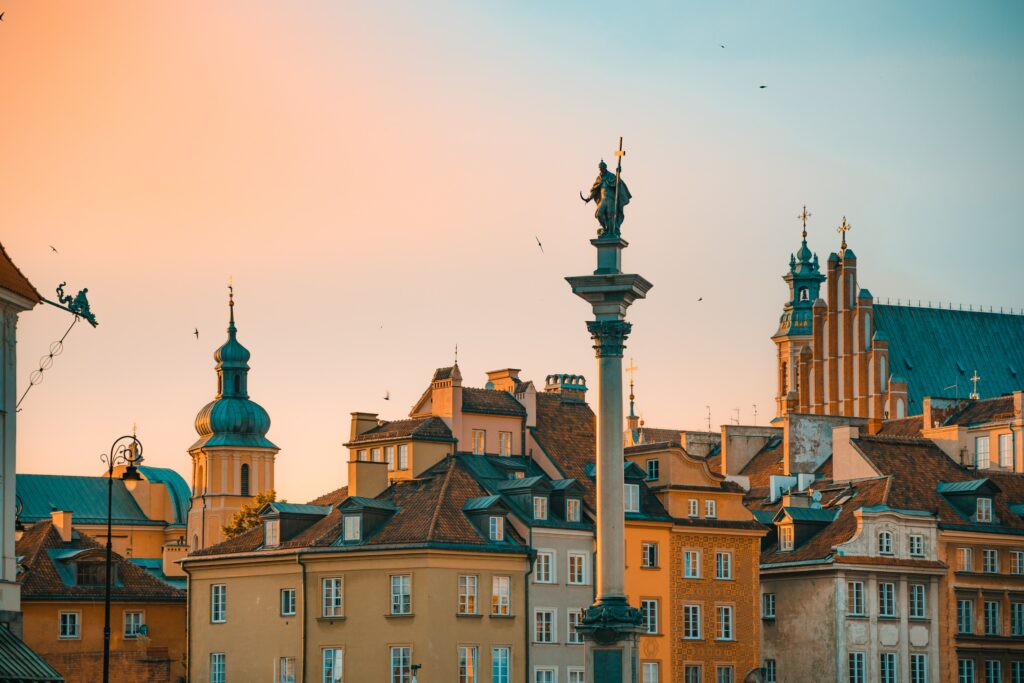 Hotel advertising that can reach any traveler, anywhere
Travelers looking to book a hotel use multiple channels to find their ideal place to stay, from social media to travel websites, and more. This is why it's imperative that you know when — and where — to reach the right traveler. Whether you're trying to reach early-bird or last-minute bookers, our targeting capabilities can help you connect with the right traveler at the right time.
The library houses an array of travel images featuring all faces of life. Monica's intent behind this initiative is to push for representation and ensure everyone feels welcome to explore the world. These images, which are regularly updated, can be used internally and externally.
When Expedia Group wrote its report on Breaking Down Barriers to Travel featuring the business case and best practices for Disability Inclusion within the Travel Industry, we leveraged this library to ensure that we could visualize travelers with different abilities, different backgrounds, ages, races, and more. The visual element of this report brought the copy to life and resonated across the industry.
Spotlight: Martina Sheehan (she/her) on Diverse Employee Representation
Martina is a senior content strategist on the team and has been at Expedia Group for eight years. With the awareness that About Us pages are frequently accessed by writers and members of the press, as well as readers who want to learn more about brand mission, she set out to update the Orbitz Travel Blog's About Us page to better represent the brand's mission and audience.
As a former journalist, I was trained to go to directly to the source for accurate, truthful storytelling. And I've come to learn that this applies to creating diverse, inclusive content in a brand setting, as well. To really be inclusive, we have to give diverse talents an enticing platform where they can speak authentically to, and for, a given community."

Martina Sheehan, senior content strategist, expedia group
Amplifying diverse voices was top of mind for Martina as she created the Orbitz Travel Blog About Us page. She wanted to ensure that the voices found in the blog represent the authentic voices of LGBTQIA+ travelers, which supports Orbitz's brand history and mission of inclusion. Next up, Martina will craft the Travelocity About Us Page, laying out the brand's mission to serve families looking to plan their next great vacation, and in particular, the Latino family travel market. This means emphasizing writers with knowledge and background within this community.
Empowering Marketers with Inclusion & Diversity Best Practices
With Expedia Group's dedication to celebrate and champion diversity, our teams have been hard at work building out meaningful resources that our brands and teams can leverage so that our customers feel represented in our brands and our partners understand our intentional position in this space. We also share resources with our partners, such as the Inclusion & Diversity in Travel Advertising guidelines on our Expedia Group Media Solutions policies page, so that we can all be better together.