October 7, 2021
The Q2 Travel Recovery Trend Report offers valuable insights into the interests of travelers during this still uncertain time. Previously, we shared our findings about the North American and EMEA markets in the second quarter of the year, but now let's see what the data tells us about travelers in the Asia Pacific (APAC) region, and try to understand how these trends compare to what's happening on a global scale and in other markets.
Steady Progress for Asia Pacific
In breaking news, the final months of 2021 look promising for APAC as Australia prepares to open its borders to international travel and the country resumes flights to Fiji, a destination that was popular with Australians pre-pandemic. Indonesia too plans to open Bali this month to arrivals from feeder markets including Japan, South Korea and New Zealand, while Singapore cautiously opens through such initiatives as a Vaccinated Travel Lane (VTL) with Germany. Although we don't yet see the level of demand we've observed globally, specifically across North America or Europe, this momentum for the region builds on steady progress made throughout Q2 during which overall search volume increased just over 5% compared to Q1. We'll see how these initiatives have impacted travel trends in the next edition of our Travel Recovery Trend Report.
Asia Pacific Ideal for 'Bucket List' Travel
Australia, Fiji, and Bali represent the opportunity for travelers looking to make up for lost travel time to turn a dream trip into reality. All three destinations featured as responses in last year's Where Next? campaign, which at the height of the pandemic asked our customers where they will go when travel returns. The APAC region was well represented among our global customer base with other 'bucket list' destinations cited, including the Maldives, Japan, Thailand, and Tahiti.
This aspiration to travel far and wide could be seen in the growth of searches for destinations across Asia Pacific from customers based in feeder markets outside of the region. For example, searches from North America for APAC destinations during Q2 increased compared to the same period in 2020 and leapt an impressive 56% from Q1 2021. This points to the increasing confidence of recently vaccinated travelers, loosening border restrictions and destinations—such as Phuket—building strategies to re-open, ignite, and manage demand through the COVID-19 recovery.
Getting Back to the Beach
If not booking big cities—notably Seoul and Jeju City in APAC—global customers opted for coastal beach destinations during Q2. For Asia Pacific, this translated to bookings for Seogwipo, Busan, Naha and, in Australia, Sydney, Melbourne, and Surfer's Paradise! Although not a top-ten booked destination for the APAC region, Thailand saw searches for Phuket double quarter-on-quarter due to their strategic Sandbox re-opening initiative, which allowed fully vaccinated travelers back to their beaches without quarantine requirements.
Domestic and Local Destinations Preferred
Similar to what we saw in North America, there was an uptick in domestic searches made by APAC shoppers 31-180 days in advance, and a slight decrease in searches made 0-21 days out. Looking at international searches, too, we see a shift in search behavior quarter over quarter. For APAC travelers looking to venture outside their home country, the largest growth was for dates 31-60 days out, which saw a jump from just over 10% to 15%. This shift in searching a bit further out from the date of travel signals a boost in confidence in the stability of travel. However, while New York made the list of top 10 booked destinations globally in other regions, it did not make the top 10 for APAC, indicating that APAC consumers are growing in confidence, but may not have felt comfortable in venturing too far just yet.
This is supported by research conducted by Expedia Group and Wakefield Research. According to the data, 53% of Japanese respondents and 75% of Australian respondents indicated that they will travel in the next year. But of those, only 7% of respondents in Japan and 26% of respondents in Australia indicated that they're likely to travel internationally.
A Cautious Return to Travel
Comparing which destinations shoppers searched for to where they actually booked, we can see that travelers opted for smaller, more coastal cities. Specifically, while large cities such as Melbourne, Sydney, Seoul, and Tokyo topped the list when it comes to search data, many travelers ended up booking Seogwipo, a mid-sized seaside city in South Korea, instead. It's not surprising that, given the unpredictable nature of the ongoing COVID-19 crisis, traveler behavior has also been unpredictable.
Also, it's to be expected that the pandemic still weighs on travelers' minds as they consider their options. According to the research, when it comes to booking either a hotel or vacation rental, shoppers in Japan and Australia cared the most about enhanced cleaning protocols and the ability to get a full refund if plans change.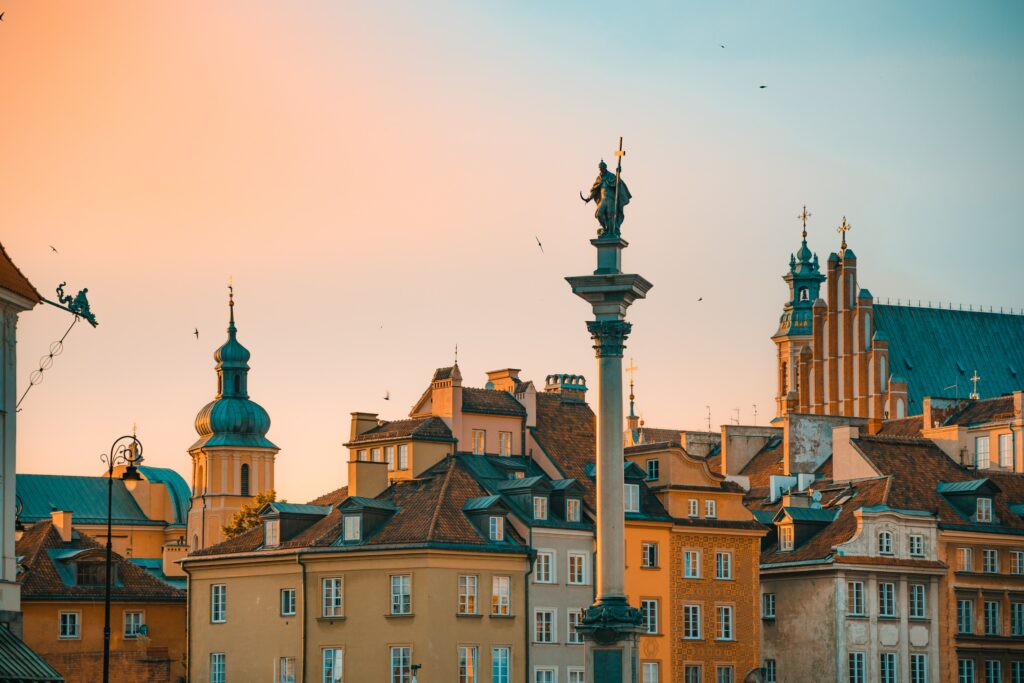 Hotel advertising that can reach any traveler, anywhere
Travelers looking to book a hotel use multiple channels to find their ideal place to stay, from social media to travel websites, and more. This is why it's imperative that you know when — and where — to reach the right traveler. Whether you're trying to reach early-bird or last-minute bookers, our targeting capabilities can help you connect with the right traveler at the right time.
Similarly for air travel, respondents—31% in Australia and 24% in Japan—cared the most about the ability to get a full refund if they canceled their trip. An interesting comparison is that the second-most important consideration for travelers in Australia was low pricing, while for travelers in Japan it was enhanced cleaning and disinfection protocols.
Regardless, it's clear that our advertising partners have a lot to think about when considering ways to engage travelers during this uncertain time. To learn more about the trends covered here, download the Q2 2021 Travel Recovery Trend Report. This in-depth report is based on over 300 petabytes of first-party Expedia Group data plus the latest custom research.