April 20, 2021
Though COVID-19 is still with us, the end of the pandemic is within sight. As more people get vaccinated, and travel restrictions ease around the world, travelers are shifting from daydream vacations to actual planning and booking—and you want to be top of mind when they do. People are eager to venture out again, and that's promising news for travel marketers.
By acting strategically, marketers can capture pent-up demand as travel returns and even improve ways of doing business in the long term. We are continuing to track traveler trends and share our research on how travelers are feeling about taking trips this year. The insights and tips outlined below are designed to help you prepare to recover and rebuild.
Connect with travel shoppers on their terms
To gain attention, it's essential to connect with travel shoppers where they are, and where they are looking to go. We know our audience well due to our powerful first-party data, including the demographics, website behavior, and purchasing patterns of our customers around the world on our Expedia Group brands. This includes understanding specific search terms as well as where people look and ultimately book travel.
While we are all looking forward to international travel returning, domestic travel is already happening and proving highly valuable. By appealing to travelers in your own destination now by promoting shorter stays and getaways, you'll already be connected when they decide to book longer vacations in the near future.
With location and behavior targeting you can pinpoint your ideal audience on our sites with relevant offerings, and connect at just the right time and place. 
Inspire travelers to explore new places
The best travel marketing builds excitement by revealing unexpected ways to travel and new places to explore. For example, you can recommend visits to lesser-known attractions in areas you know to be of interest to your audience. This approach resonates with travelers who are seeking rich experiences yet may not be ready to join the larger crowds found at typically more popular places.
In addition, for attractions still limiting capacity, you can help your travelers navigate pandemic-related scheduling with information on how to best sign up for tours and visits.
A proven way to broaden your advertising reach is by pooling resources through a Co-Op Campaign, such as the one we launched with ten cities within the Kyushu region of Japan. Co-Op Campaigns bring multiple brands together to create collective advertising that helps them reach common marketing goals. This partnership extends their marketing spend by purchasing shared display ad campaigns. In the case of the Kyushu campaign, the participating tourist destinations saw increases in bookings and room night demand in the midst of the pandemic. To learn more about our co-op program, listen to our on-demand Co-Op Campaigns webinar.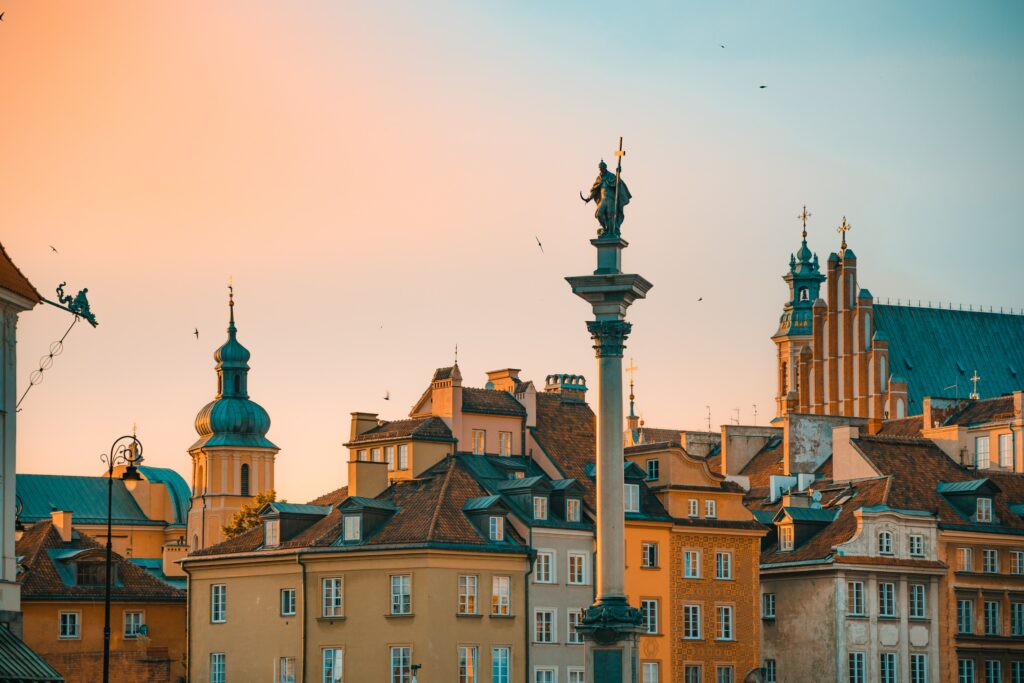 Hotel advertising that can reach any traveler, anywhere
Travelers looking to book a hotel use multiple channels to find their ideal place to stay, from social media to travel websites, and more. This is why it's imperative that you know when — and where — to reach the right traveler. Whether you're trying to reach early-bird or last-minute bookers, our targeting capabilities can help you connect with the right traveler at the right time.
Show your commitment to pandemic protocols
Our research shows that while 50 percent of travelers are optimistic about taking a trip this year, the other half need reassurance. Travelers will expect a keen focus on health and hygiene, so every recovery strategy should emphasize the pandemic protocols you are following to reassure potential bookers. Put travelers at ease by creating marketing material that details steps being taken to protect travelers and guests. This includes highlighting social distancing, cleaning processes, and contact-free services and amenities such as for payments, dining, access, and more on all your communications including website, advertising and social media.  
Three recent campaigns to promote The Bahamas did just that as our data showed interest by American travelers for islands grew nearly 170 percent in February, so the time was right to engage and reassure travelers to capture that demand.
Use data to uncover marketing opportunities
With bookings down so dramatically over the past year, competition for limited travelers has been fierce. And as the world begins to open up, enticing travelers to book their next trip will continue to be challenging.
To give you an edge, put our data to work. With our exclusive access to Expedia Group global traveler data, we can help you to anticipate trends and spot marketing opportunities. This deep dive into our data worked well for the Las Vegas Convention and Visitors Authority (LVCVA), which has adapted to shifting landscapes in the past and knows that data is their friend when it comes to determining when and how to best encourage and welcome back visitors. Once they understood that people were ready to travel again, the LVCVA partnered with us for our data that led to a recovery campaign letting travelers know that the city had reopened to visitors. The campaign imagery and copy highlighted socially distant, safe activities and targeted travelers from nearby drive markets and top fly markets. Since launching the recovery campaign last May, the LVCVA has evolved its strategy based on campaign learnings and available data from across the Expedia Group portfolio of brands, which provides insights into current traveler behavior.
Hook travelers with inspired storytelling
Perhaps more than ever, people are enjoying just having a trip on the horizon. The pandemic may have forced lockdowns, quarantines, and travel restrictions upon us, but it can't stop people from dreaming about, researching, and planning their next trip.
To give your marketing campaigns a boost, consider a Creative Partnership with us. We work with you to craft unforgettable interactive media experiences that bring destinations and attractions to life. These tailored campaigns tell inspiring stories that fuel a desire for adventure.
Using video, new technology, social campaigns, and more, you can highlight personalized itineraries, explore hidden gems around the world, and showcase locations travelers will want to add to their must-see lists. You can also build anticipation by keeping potential customers informed about when your destination is fully open to travel and other related logistical details. Tell good stories, and travel shoppers will think of you first when it's time to book.
Looking for more on how to reignite demand to your destination? Join our webinar on April 28 where we will share the latest traveler data and insights to help you on the road to recovery.