March 16, 2016
There is no question that today's consumers are increasingly browsing on their mobile devices. The screens-on-the-go crowd is growing, and the world is ever-connected.
Turning to travel specifically, it's clear that online travel consumers are overwhelmingly using mobile browsers. According to a recent study from comScore, 92 percent of online travel content is accessed using the mobile web. When it comes to mobile, the most important factor is also the most basic: making sure that your online content is optimized for mobile browsing.
Because mobile screens are smaller, content and functionality need to be presented differently so that it works with users' preferences and behaviors when accessing these smaller screens. As a result, online advertisers need to work harder to reach and appeal to consumers in this evolving digital environment.
Millward Brown Digital surveyed 2,000 U.S. smartphone users about how they interact with travel content and promotions. Some of the more interesting findings include the following:
The typical hotel booker visits an average of 12 travel sites before booking online
44 percent had booked a hotel room in the previous six months, and 15 percent used their mobile device to complete the purchase
A full 54 percent of consumers preferred to visit multiple online travel sites at least 30 days prior to making their booking
Of the more than 156 million people who engage specifically with travel content online, 94 million do so using "only" smartphones and tablets
So, when developing your online marketing investments, consider these Top Five Mobile Web Tips: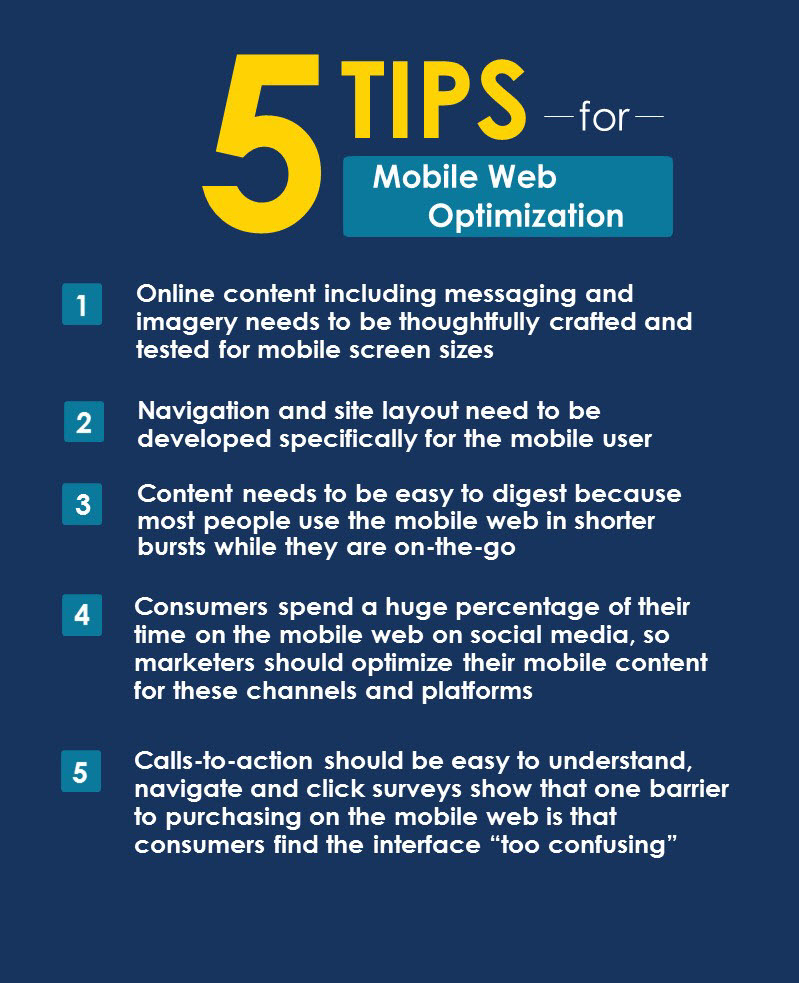 Want to learn more tips to improve your digital marketing strategy? Check out our other best practices blog posts {{cta('4fdee409-4ed6-4974-8ab0-01dc1293093a')}}