December 12, 2022
Throughout 2022, consumers proved their appetite for travel wasn't slowing down. While optimism was at an all-time high for travelers, with demand surpassing 2019 levels in several regions around the world – some even hitting record levels – the industry still faced new sets of challenges and headwinds on the journey to rebuild.
As we look back on the year at the blog posts that resonated most with our readers, we identified four key themes: consumers' desire to travel consciously, successful campaign examples, data and insights on traveler behavior, and advertising advice and solutions for marketers.
Traveling consciously
Awareness for travel options and brands that support the environment, local communities, and diversity and inclusion was high in 2022. Our Sustainable Travel Study, released in April 2022, explored how consumers are increasingly looking for ways to lessen their environmental impact when traveling and revealed their desires to have more meaningful and conscientious travel experiences.
We also shared our Inclusive Travel Insights Report to help destinations and travel brands better understand how consumers feel about inclusive travel and the opportunities to demonstrate inclusivity in their marketing campaigns. With 7 in 10 consumers saying they would choose a destination, lodging, or transportation option that is more inclusive to all types of travelers, even if it's more expensive, this demonstrates how much representation matters to people when making travel decisions.
Both studies highlight the growing impact our travel decisions have on the destinations and communities visited and how the travel industry can adapt and shift to meet growing consumer needs and requests. Here are a few of the blog posts that focused on traveling consciously: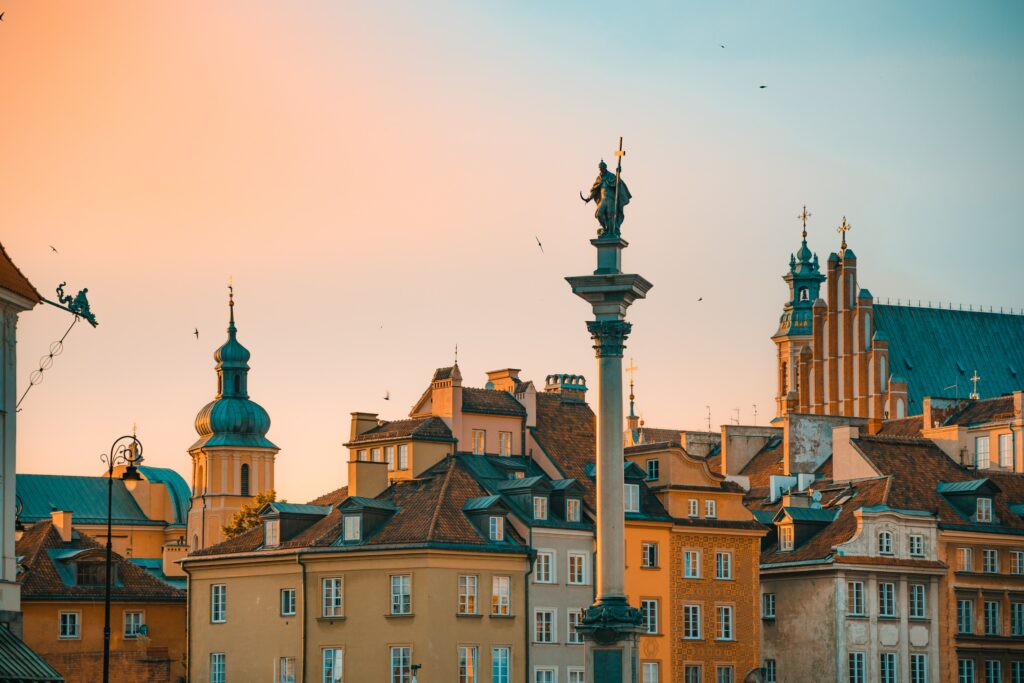 Hotel advertising that can reach any traveler, anywhere
Travelers looking to book a hotel use multiple channels to find their ideal place to stay, from social media to travel websites, and more. This is why it's imperative that you know when — and where — to reach the right traveler. Whether you're trying to reach early-bird or last-minute bookers, our targeting capabilities can help you connect with the right traveler at the right time.
Partner success as industry rebuilds
Rising consumer confidence and the trend of "revenge travel" directly contributed to a competitive landscape, with travelers increasingly planning trips further out, for longer periods of time and in both domestic and international markets.
To rise above the noise and capture growing demand, it's vital for marketers to develop custom campaigns that inspire, engage and convert travelers. Here are some industry-leading campaigns that leveraged data and insights to inform their marketing strategies and in turn, generated positive results during a time when many destinations and travel brands were competing for their voice to be heard:
Uncovering traveler behavior and priorities with data and insights
To create engaging campaigns that inspire, educate, and convert travelers, it's vital to first understand why and how travelers are making decisions. Expedia Group first-party data and insights from our custom research provide the foundation for the marketing strategies we develop with our partners, allowing us to create effective campaigns that drive results.
Throughout 2022, we continued to share data, insights, and the latest trends on traveler intentions both globally and regionally to support broader industry rebuilding efforts. Our quarterly Traveler Insights Reports and various industry studies provide a detailed outlook at the state of the travel industry as well as traveler expectations now and into the future.
With so much changing when it comes to traveler behaviors and how they make their booking decisions, it's no surprise that these posts were among some of the most-viewed for 2022:
Advertising solutions for marketing success
Exciting and engaging campaigns are only as strong as the solutions behind them. Personalizing and optimizing your strategy is always a best practice, as there is no "one-size-fits-all" approach to marketing campaigns. From display advertising to TravelAds Sponsored Listings to Co-Op Campaigns, there is a variety of advertising solutions that travel brands can leverage, either on their own or grouped together, to successfully meet unique goals and objectives.
Take a look at some of the top blog posts that provide solutions for marketing success:
As we look back at this past year's posts and what resonated the most with our readers, we see what continues to remain top of mind not only for us, but our partners and the broader industry: traveling consciously, successful campaigns supporting rebuilding efforts, making data-driven decisions, and tips on how to achieve marketing success utilizing different solutions and tools. For the latest insights on traveler behavior and values, check out our Traveler Insights Report.