August 10, 2021
In the first quarter of this year, we saw a number of positive signs for the travel industry as it started to emerge from the COVID-19 pandemic – many of which were presented in our Q1 2021 Travel Recovery Trend Report.
The second quarter of 2021 has seen more encouraging trends—including strong global search growth, rising international searches, and lengthening search windows—which give further cause for optimism. There is still caution, especially due to the COVID-19 variants, though the impacts so far are more modest. Travelers who are ready to explore again are also placing more emphasis on values such as sustainability in their travel choices.
These insights and more are detailed in our latest Travel Recovery Trend Report, in which we analyze our exclusive Expedia Group first-party data and custom research for Q2. Here is a snapshot of the key findings from this latest report, with the aim of helping marketers as they continue to rebuild their business amid the evolving pandemic landscape.
Search volumes are on the up
The impact of vaccine rollouts and loosening travel restrictions around the world has been noticeable in search volumes, which have risen more than 70% from Q1 to Q2. And this increase has been steadier and more sustained than the more volatile volumes we saw in Q1, with 11 of the 13 weeks of the quarter seeing improvements.
Our recent Traveler Value Index research backs up this hard data with customer sentiment. The survey of 8,000 people in eight countries found that 72% of travelers plan to take a trip within the next 12 months. It seems that many have already started searching.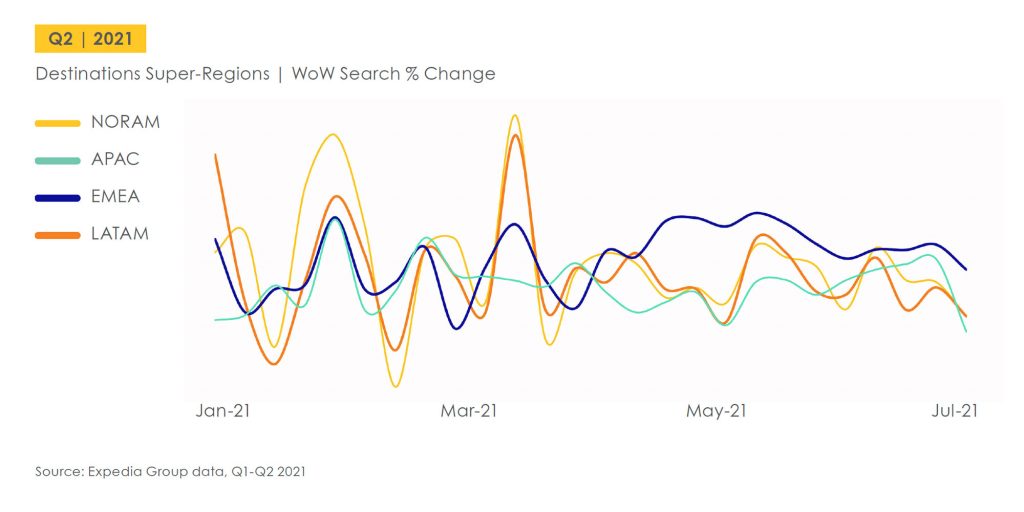 Search windows are lengthening
With the pandemic prompting many travelers to take a trip close to home, and often at short notice, it's no surprise that search windows were typically short. In fact, half of all searches globally were for 0 to 21 days in advance of travel. However, searches with a longer window of 21 to 90 days grew to account for 35% of the global total in Q2 – an increase of nearly 25% compared to Q1. This indicates that travelers are starting to feel more confident in their ability to travel in the future, with vaccine rollouts continuing and travel restrictions loosening.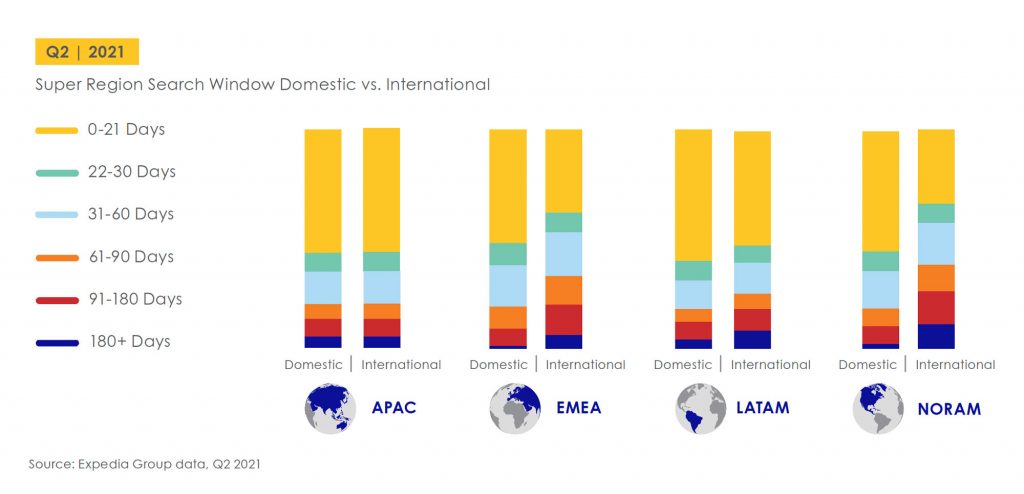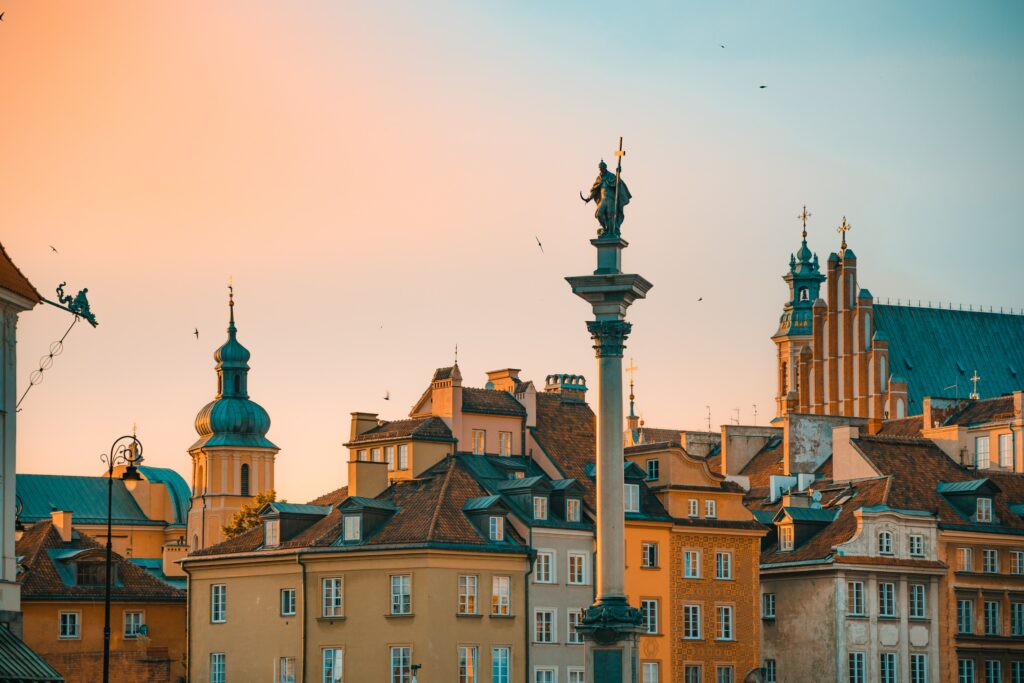 Hotel advertising that can reach any traveler, anywhere
Travelers looking to book a hotel use multiple channels to find their ideal place to stay, from social media to travel websites, and more. This is why it's imperative that you know when — and where — to reach the right traveler. Whether you're trying to reach early-bird or last-minute bookers, our targeting capabilities can help you connect with the right traveler at the right time.
The outlook improves for international travel
In a similar story to search windows, Q2 saw a growing volume of searches for international destinations – reversing a trend set during the height of the pandemic. For several weeks in the quarter the growth in searches for international destinations outpaced those for destinations in the same country. Again, this appears to be a sign that travelers anticipate a continued removal of the quarantine requirements and entry bans which have hampered international travel over the past 18 months.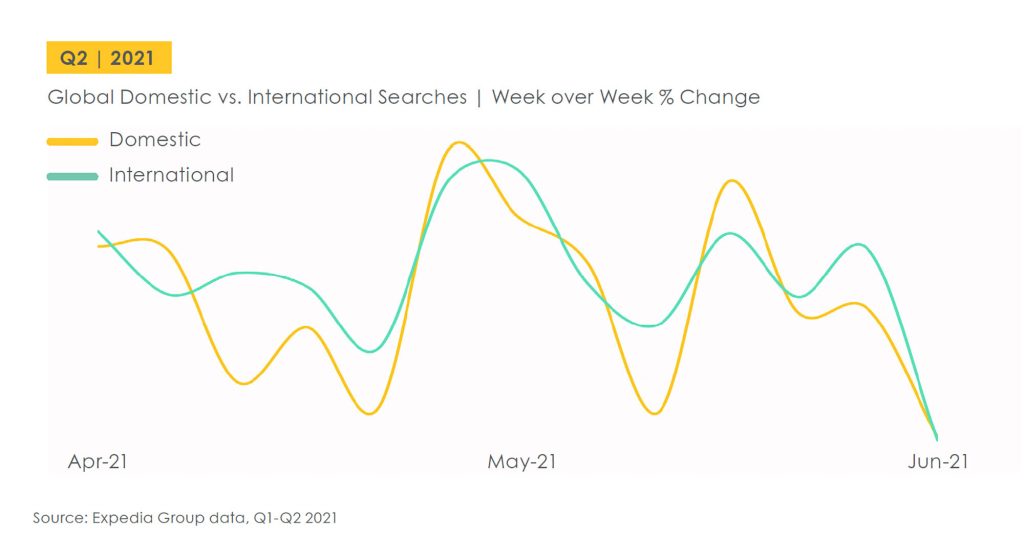 Cities are coming back
The most-booked destinations in Q2 were beach and cities, but it was the latter category which saw the biggest quarter-on-quarter growth. Cities entering their regional top 10 list, or moving up in ranking, include Chicago and Atlanta for customers in NORAM; Seoul and Jeju City for APAC travelers; Copenhagen and Paris for those in EMEA; and Houston and Mexico City for those based in LATAM.
As the popularity of cities rose, so did that of hotels. Demand for hotels globally increased by 10% between Q1 and Q2.
Sustainable travel moving to the fore
As our recent Traveler Value Index showed, travel shoppers are increasingly concerned with reducing the environmental and cultural impact of their travel. The research established that nearly three in five customers would be willing to pay more to ensure that their trip is more sustainable, which is to say that they want to reduce the carbon footprint of their travel and show respect to local environments and communities.
Taken with the rising appetite for inclusive travel choices and providers, also seen in the Traveler Value Index, this increased interest in sustainability would seem to demonstrate a desire amongst travelers for the travel industry to rebuild in a healthier, more respectful manner.
To examine these insights and many more, download the full Q2 2021 Travel Recovery Trend Report. The full report also contains greater detail, including how data can vary by region.