Recovery Marketing
Resource Center
The travel industry has been fundamentally impacted by COVID-19. We are helping our advertising partners⁠—and the travel marketing industry at large⁠—navigate the rapidly changing landscape by sharing exclusive Expedia Group data and custom research and providing guidance on how to engage travel shoppers when the time is right.
Traveler Sentiment and Influences 2020-2021
We surveyed thousands of travelers across 11 countries—because understanding how the pandemic has impacted the hearts and minds of travelers around the world is critical to recovery efforts and future marketing strategies.
Many of the behavioral shifts that we've witnessed over the last year are expected to be long-lasting. With these insights we can help you stay agile and engage with travel shoppers as they're dreaming and booking.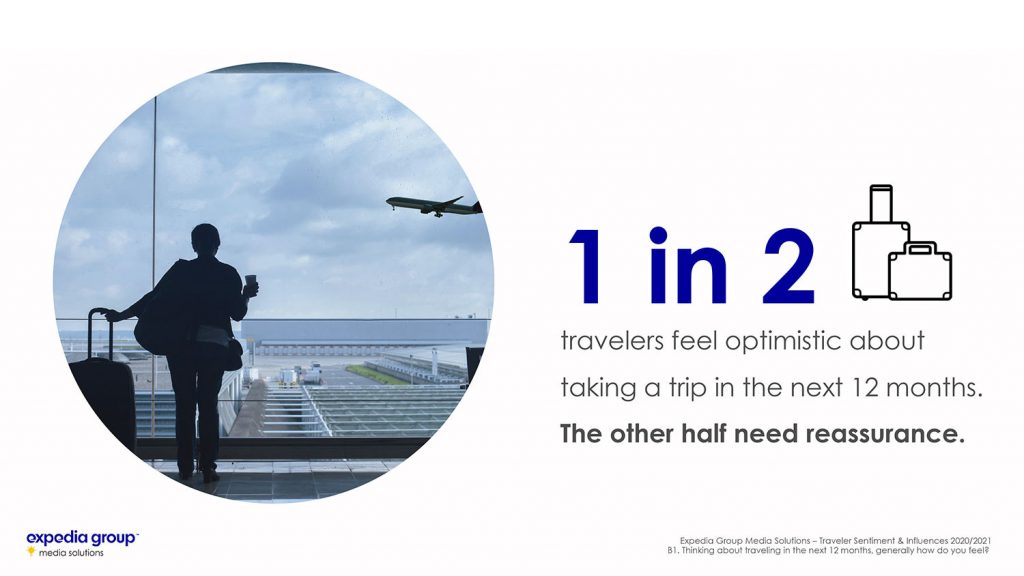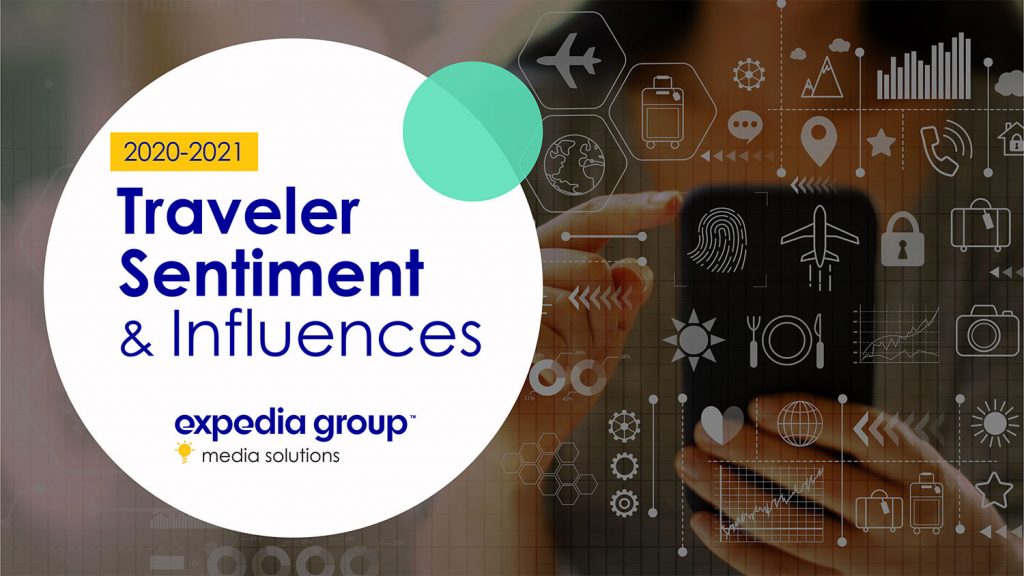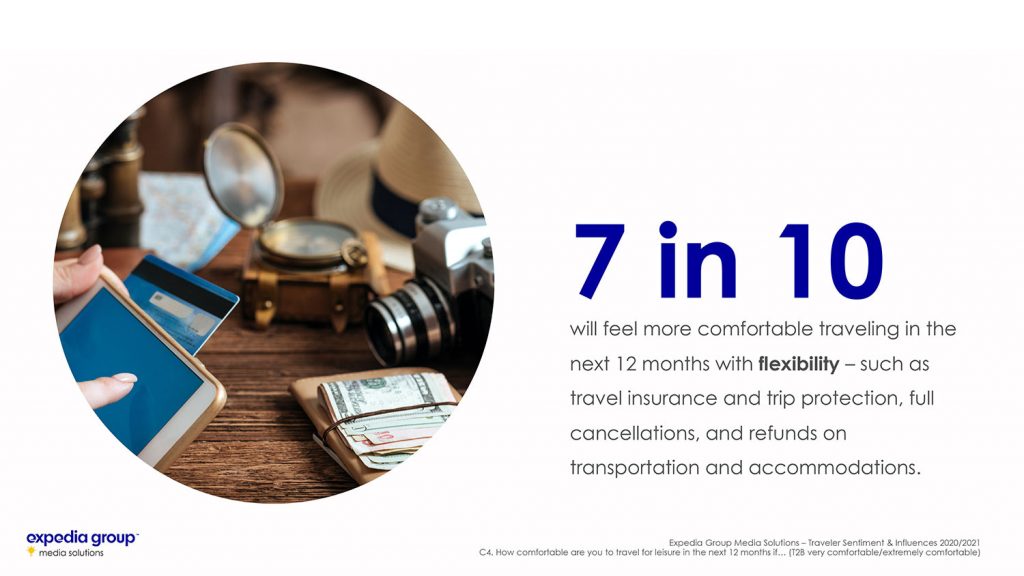 Related Webinars and Events
We are here to support you through this crisis with insights and guidance. Our data-driven insights and recommendations for appropriate media strategies will help you connect with travelers who are still dreaming of their next trip and are coming to our trusted Expedia Group brands around the world to explore, research, and begin booking again.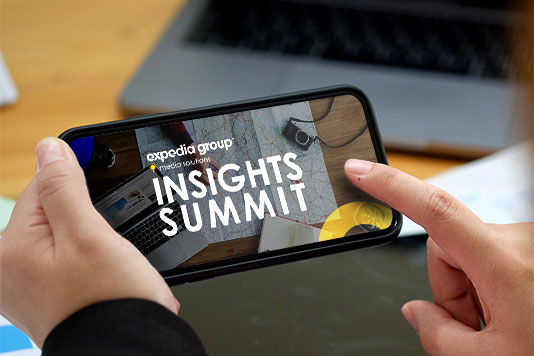 Virtual Events: Regional Insights Summits
We share relevant data and insights that empower our advertising partners to succeed. Hear from experts in your region and get more information on specific products.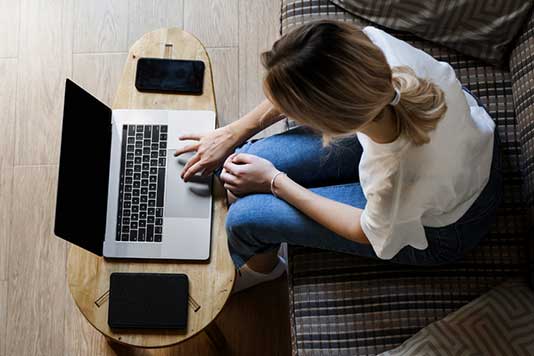 Webinars: Recovery Marketing Solutions
Actionable insights, expertise, and marketing solutions you need to manage change now and plan for recovery in the future. Watch on demand now.
Data: Get Insights
If you haven't yet worked with us, our digital marketing experts can help you create actionable plans based on market-specific data. If we already work together, please connect with your Expedia Group Media Solutions account manager.
How We're Helping Travel Advertisers Recover
When faced with adversity that impacts tourism, travel advertisers need to stay top of mind with travelers, and drive demand and recovery when the time is right. We help advertisers execute data-driven, recovery campaigns.
We have nearly a decade of experience helping destinations and brands in times of adversity. We apply lessons-learned as we build the strategies that help our advertising partners get back to capturing attention, demand, and visitors.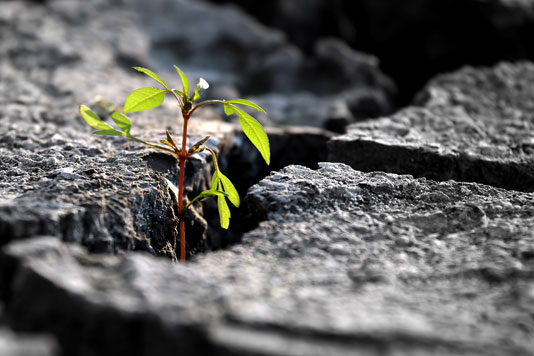 Disaster Recovery Success Stories
Learn more about how we've helped our partners through times of crisis by reading our disaster recovery case studies.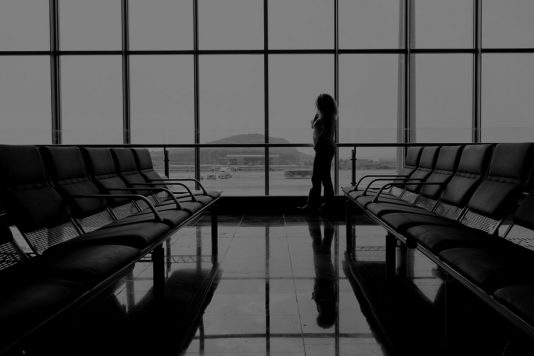 COVID-19 Webinars
Learn how travel advertisers are responding to the crisis with data-driven recovery marketing.
Additional Expedia Group Resources
Lodging partners, consult the Expedia Group COVID-19 Resource Center for Lodging Providers which includes insights and guidance on navigating the COVID-19 crisis, preparing for the resurgence of travel, and securing future lodging demand.
Business travel partners, Egencia's webinars can help you understand how to communicate changes in your business team's travel policies and how to relaunching business travel following COVID-19, as well as other current and future-facing business travel questions.