August 25, 2021
Last week the Expedia Group Media Solutions team took a small but significant step on the return to post-pandemic normality by attending an in-person industry event in force. The event was ESTO, and it was great to see that so many partners had also made the trip. In fact, over 700 destination marketers were present – wearing masks, of course. But what brought all these destinations together in sunny Los Angeles, and what did the Media Solutions team get up to during the event?
The place to go for DMOs
ESTO—or, to give it its full name, the Educational Seminar for Tourism Organizations—is the annual forum arranged by the U.S. Travel Association to bring together destination marketing organizations (DMOs) from across the country. Here, destination marketers from the state, regional, city, and local level discuss and share best practices, find out about current trends, and learn how to apply new technology and other solutions to common challenges. With access to a wealth of first-party travel data gathered from across Expedia Group, the Media Solutions team are well placed to deliver plenty of these valuable insights and solutions sought by destination marketers.
Who's powering the industry's recovery?
Unsurprisingly, much of the discussion and content at ESTO centered on the industry's gradual recovery from the COVID-19 pandemic. One perspective on this was provided by our head of marketing, Monya Mandich, who presented research on the travel habits and preferences of Generation Z. These younger consumers have a growing buying power and make decisions based on digital content and advertising. Plus, they are eager to travel again and seek unique experiences. So, taken together, this combination of factors places Gen Z at the forefront of travel's rebuilding process, and makes its members particularly interesting to destination marketers. Check out this description of Gen Z's habits, values and outlook to learn more.
What are the trends behind travel's rebuild?
Beyond Gen Z, a range of trends, challenges and solutions related to international travel and distribution were discussed in the panel session hosted by Wendy Olson Killion, Senior Vice President, Media Solutions. Wendy shared insights from our Expedia Group data and custom research to set the stage on digital media consumption and traveler trends coming out of the pandemic. We also heard from Rosina Barbastefano of Brand USA, Chelsea Benitez of Los Angeles Tourism & Convention Board, and Jeff Karns of New World Travel. Attendance was impressive, and the audience's high degree of engagement was clear from the number and quality of follow-up questions.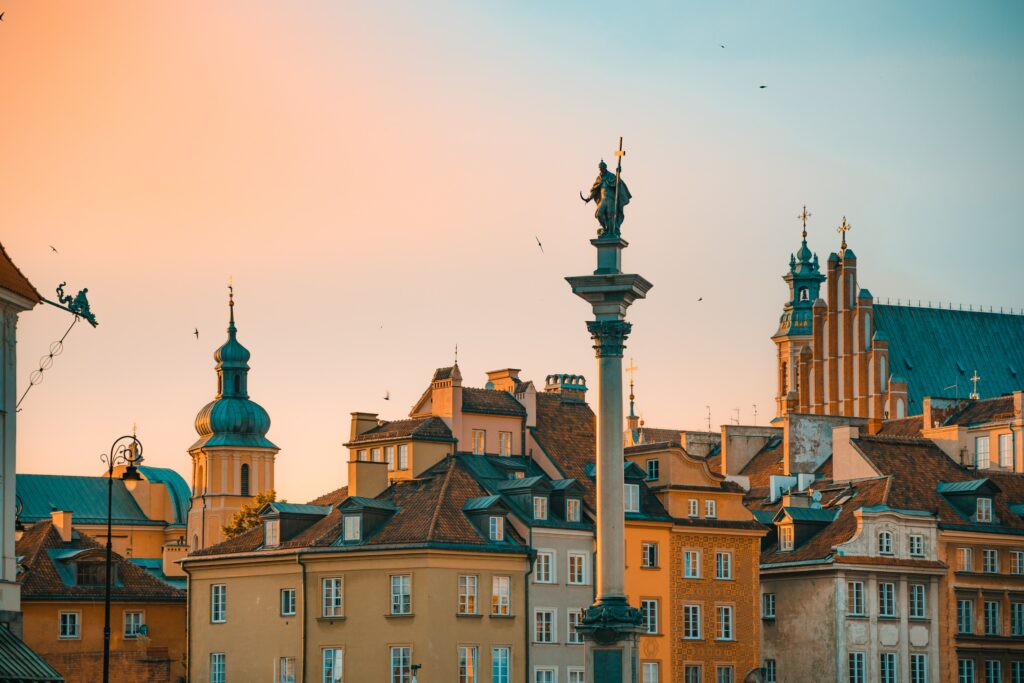 Hotel advertising that can reach any traveler, anywhere
Travelers looking to book a hotel use multiple channels to find their ideal place to stay, from social media to travel websites, and more. This is why it's imperative that you know when — and where — to reach the right traveler. Whether you're trying to reach early-bird or last-minute bookers, our targeting capabilities can help you connect with the right traveler at the right time.
One particularly notable question asked—given the heavy marketing investment being made currently by international destinations—when should U.S. destinations consider marketing to travelers once more? And the resounding response from the room and the panel alike was that now was the time: destinations need to be top-of-mind and maintain influence at a time when travelers are searching in ever-greater numbers.
Excitement in the crowd
Later in the event Wendy adopted a more eye-catching role as she channeled her inner Steve Harvey to host the first-ever edition of Destination Feud – our game show created especially for ESTO. Based on the popular Family Feud format (also known as Family Fortunes in the UK), this contest saw advertisers from the West Coast face off against counterparts from the East Coast, answering questions based on the latest data and research published by Expedia Group – all in front of a crowd of over 500 destination marketers. In the end, it was the team from the East who triumphed in this infotainment extravaganza!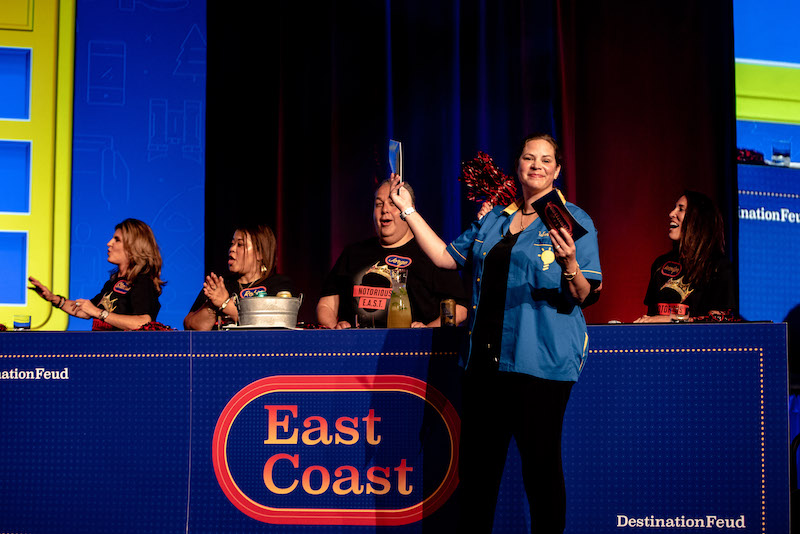 However, the excitement and energy weren't limited to the Destination Feud contest. The whole ESTO event was buzzing with marketers meeting and interacting face to face once more after so long apart. For this, much credit should go to the U.S. Travel Association for creating an environment where people felt close and yet safe. Hopefully this is just another signal of the travel industry's re-emergence and post-pandemic blossoming.
Many of the insights presented by the Media Solutions team at ESTO are published in the Q2 2021 Travel Recovery Trend Report, which is based on over 300 petabytes of first-party Expedia Group data plus the latest custom research. Download the report now to find out more about the trends and how they might impact your business.