February 21, 2023
As part of its tourism marketing strategy, Tourism Malaysia is continually looking for ways to connect with more travelers and promote its destination. With open borders and an increased desire for travel, the destination marketing organization (DMO) partnered with our team of digital media experts to help spotlight the country's allure of verdant landscapes and opulent urban attractions with a travel marketing campaign that included our display advertising and strategic partnership solutions.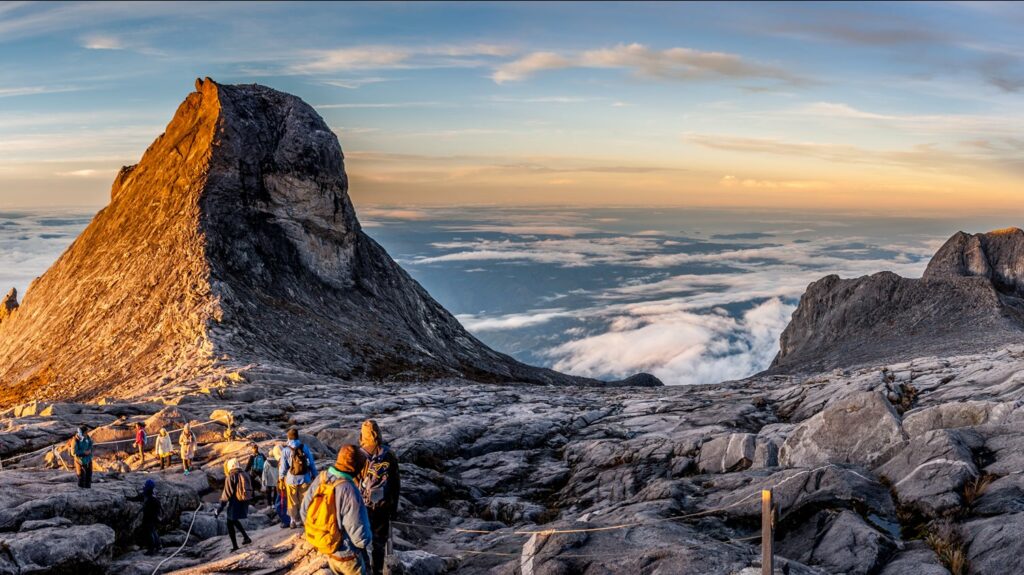 Encouraging travelers within a broader target market
Historically, the Malaysian tourism industry was focused on drawing travelers to the country's pristine, white sand beaches, crystal clear waters, and abundant marine life that lives along 4,600 km of the coast. To support the growth of the tourism industry as the country recovers from the pandemic, Tourism Malaysia invested in additional tourism segments to broaden their target audience.
One of the emerging tourism segments the DMO wanted to highlight is Malaysia's efforts around ecotourism. The country is home to a diverse range of ecosystems, from lush rainforests to beautiful coral reefs that provide visitors with plenty of opportunities to explore nature and wildlife. Malaysia's ecotourism attractions include national parks, nature reserves, and wildlife sanctuaries, as well as tourism programs that encourage travelers to learn about local cultures, and the preservation of natural habitats and historic landmarks.
"Through sharing our travel insights and collaborating on a series of promotional marketing initiatives together with Expedia Group, we aim to be a force for good, especially in sharing the benefits of tourism and in the coming months, help Malaysia rebuild tourism in a post-pandemic era,"

Dato' Sri Hajah Nancy Binti Shukri, Minister of Tourism, Arts and Culture Malaysia, Tourism Malaysia.
Beyond its natural attractions, Tourism Malaysia is expanding its range of luxury tourism experiences to attract a more affluent and discerning segment of travelers. These luxury amenities include access to exclusive beach resorts, private cultural retreats and high-end accommodations for travelers who are visiting for medical and cosmetic procedures.
The DMO recognized an opportunity through partnering with Expedia Group's Media Solution to set themselves apart from other organizations. Tourism Malaysia wanted to act on these opportunities and work toward rebuilding its previous reign as a top tourist destination. Partnering with us gave them the ability to connect with 750+ million global visitors across Expedia Group's 200+ websites.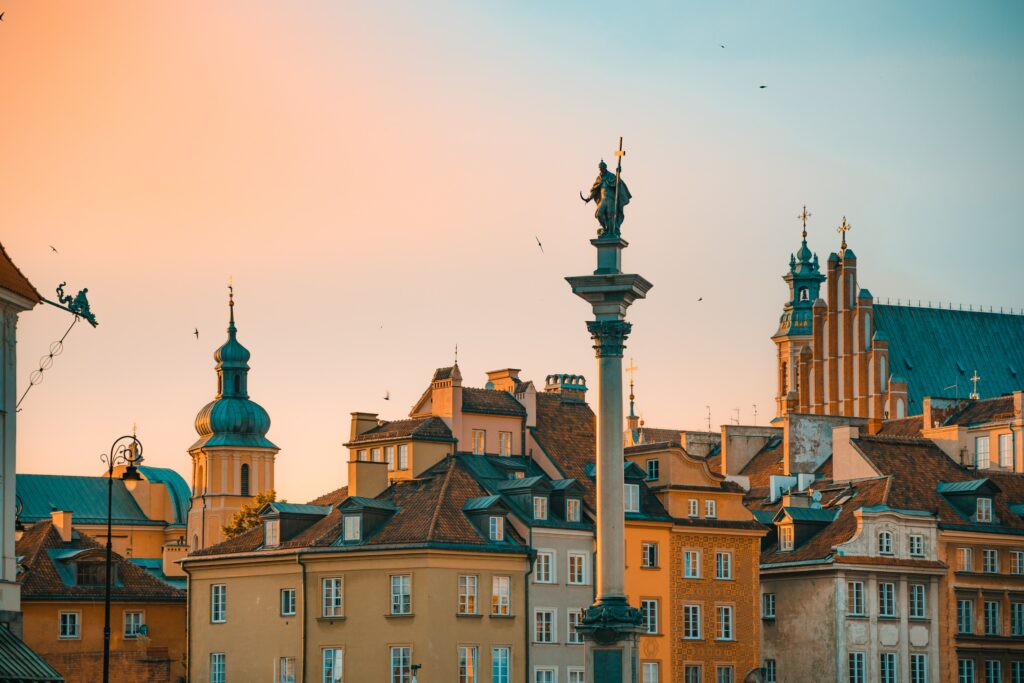 Hotel advertising that can reach any traveler, anywhere
Travelers looking to book a hotel use multiple channels to find their ideal place to stay, from social media to travel websites, and more. This is why it's imperative that you know when — and where — to reach the right traveler. Whether you're trying to reach early-bird or last-minute bookers, our targeting capabilities can help you connect with the right traveler at the right time.
Reaching a target audience with enhanced digital marketing
For this campaign, we leveraged a combination of dedicated landing pages and display advertising on Expedia Group sites to engage travelers and drive demand. Our team of digital media experts worked with the DMO to design a dedicated landing page that mirrored the messages conveyed in the display ads and provided an array of compelling images and content to connect with travelers. Our display advertisements enable brands to inspire, influence and convert travelers with a range of recommended digital assets that are seamlessly integrated across our travel brand sites.
This is one example of how our team of experts was able to help guide a DMO to implement a variety of digital marketing solutions that encouraged travelers to dive deeper into everything Malaysia has to offer.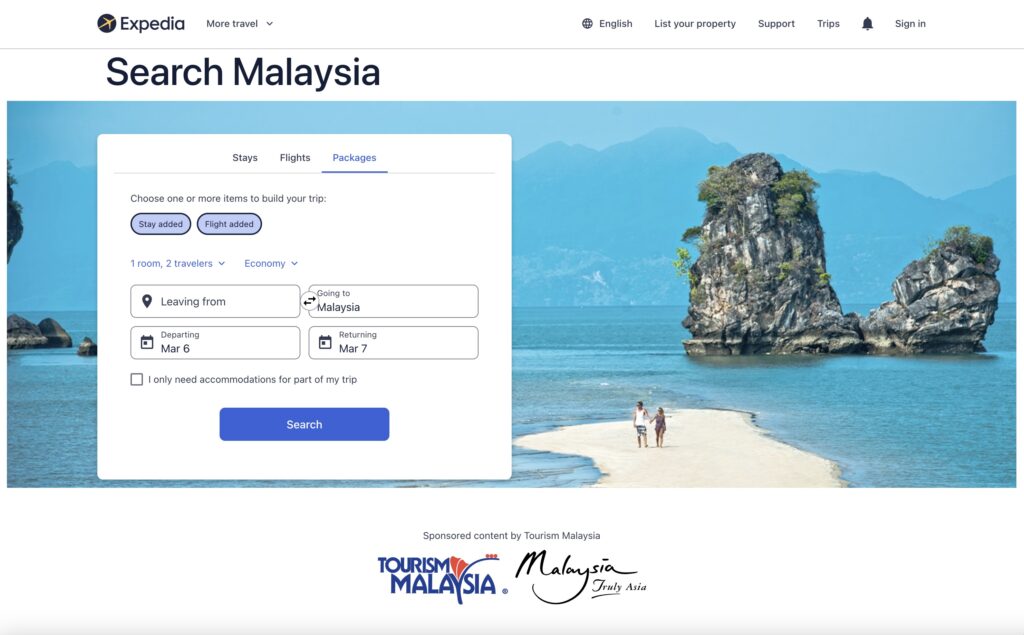 Travel spotlights within tourism marketing
Expanding the campaign beyond dedicated landing pages and display advertisements, our award-winning Creative Partnerships team created a Travel Spotlight, to help Tourism Malaysia appeal to a broad range of travelers with a storytelling approach that emphasized how unique Malaysia is. The Travel Spotlight showcases the unique amenities, experiences and once-in-a-lifetime opportunities that Malaysia offers. The creative team created listicle content that highlighted things like the country's ecotourism efforts and their diverse cuisine that allowed the DMO to connect with a broad range of travelers who had a wide range of interests.
Malaysia, like other countries, continues to rebuild their tourism industry post-pandemic and is pursuing digital marketing strategies that simultaneously helps them engage with travelers and reach new target markets. By partnering with our digital media experts, Tourism Malaysia has been able to expand its story and amplify how their blend of unique geography and luxurious and sustainable experiences sets them apart from other destinations.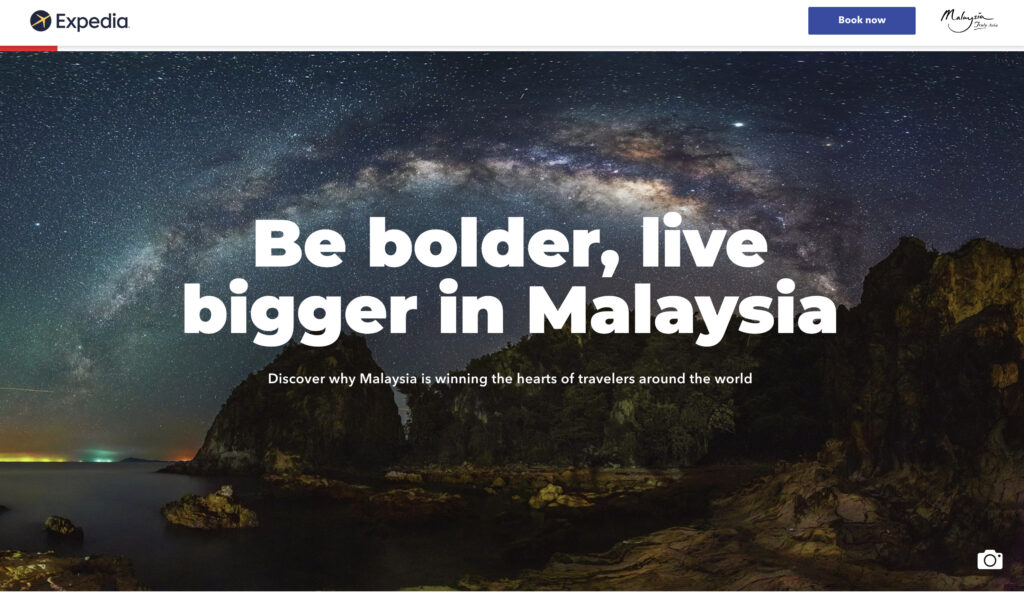 Learn more about the many ways our team of experts have helped destination marketing organizations create tourism campaigns to connect with the right traveler at the right time. You can also read more about our award-winning Creative Partnership solutions and discover how we can support you in connecting with your ideal traveler.