October 19, 2021
As COVID-19 restrictions eased and vaccination rates increased in many places across the world, people were eager to make up for lost time by booking trips to see family, cross off bucket-list destinations, and satisfy their wanderlust. Of course, the Delta variant and ever-changing travel restrictions have since given pause to many travelers and impacted the industry's recovery efforts. However, things are looking up again – at least in the U.S. In this post, we share insights from our first-party data plus research from the Airlines Reporting Corporation (ARC), which reveals that travelers are getting comfortable making travel plans once again.
New research from Expedia Group and the Airlines Reporting Corporation (ARC) revealed a positive outlook for the U.S. airline industry, with travelers leaning towards domestic travel in the short-term while considering trips abroad for further out on the horizon.
The data, which pulled unique statistics from both Expedia Group's air travel search data and ARC's global airline sales data, revealed key insights into travelers' plans for the holidays and beyond, top search destinations, search volume, search timeframes, and ticket price trends.
Prices Still Down as Business Picks Up
While airlines incurred net industry losses in 2020, the latest data reveals improving financial performance. A recent study by the International Air Transport Association (IATA) found that total passenger numbers are expected to reach 2.3 billion in 2021 and grow to 3.4 billion in 2022, which is similar to 2014 levels.
As the industry continues its steady recovery, the data shows a great opportunity for travelers to get a deal, and in many cases, on better seats. U.S. ticket prices for economy and premium airline ticket prices are still lower now than they were prior to the pandemic. According to Summer/Fall 2021 ARC travel trends data:
The average cost to fly roundtrip within the U.S. in 2021 is $371 – lower than the pre-pandemic averages of $459 (2018) and $467 (2019).
The gap between premium and economy tickets has reduced: overall in 2021, premium tickets were 288% more expensive than economy tickets, whereas in 2020 and 2019, premium tickets were 365% and 430% more expensive than economy tickets, respectively. Travelers who have more disposable income than normal from saving during the pandemic can hunt down good bargains.
"The U.S. airline industry was not immune to the devastating impacts of the pandemic on travel," said Julie Kyse, VP, Global Air Partnerships with Expedia Group. "But due to the market's resiliency, airlines' investment into safety protocols and the widespread availability of vaccines, it looks like the turnaround will be swift, based on recent data. This bodes well for our airline partners and others operating in the wider ecosystem, particularly as the holiday travel season approaches."
Travelers are Staying Local for Now, But Ready to See the World Later
Expedia Group's search data shows that travelers are planning domestic trips for the near future but are feeling more ready to travel abroad in 2022.
This readiness to travel and for new adventures aligns with Expedia Group's recent Traveler Value Index Report, which found that more than half of travelers felt new experiences were a top benefit of travel and more than three-quarters of travelers were more likely to select a new destination for their next trip.
Expedia Group flight search data from June-September 2021 shows:
Las Vegas (15%) was the most sought-after destination in the summer of 2021, followed by New York and Orlando.
Searches during summer 2021 (June, July, August) were primarily for domestic destinations with a booking window of between 1-60 days. Cancun is the first international destination to appear in the search ranking for the same period, but only for trips that are over 60 days out.
Looking into 2022 (searches with a window of 180 days or more from September this year), we see that London, Rome, and Paris are in the top 10 most-searched destinations by US travelers, suggesting Americans are gearing up for long-haul trips again next year.
"It's no secret that people are ready to travel again after more than a year of limitations, restrictions and isolation," said Kyse. "As the airline industry continues its recovery, Expedia Group is committed to connecting our airline partners to primary areas of consumer demand so they are best positioned to provide the memorable experiences that travelers want."
To glean further insights into traveler behaviors, read Expedia Group's recently launched Traveler Value Index report here and the specific air-related findings here.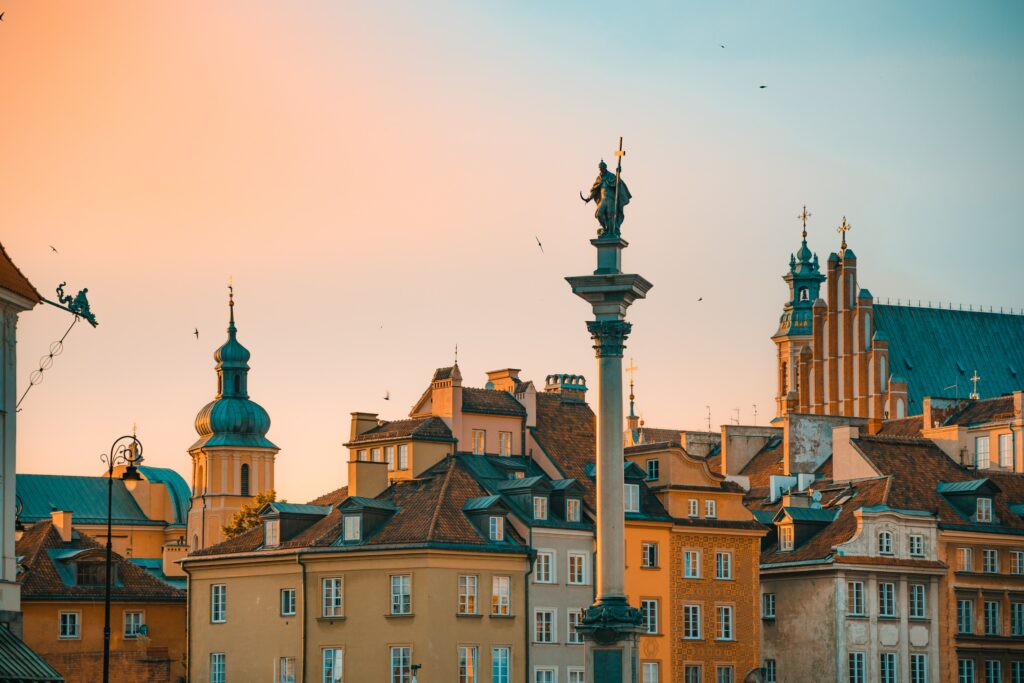 Hotel advertising that can reach any traveler, anywhere
Travelers looking to book a hotel use multiple channels to find their ideal place to stay, from social media to travel websites, and more. This is why it's imperative that you know when — and where — to reach the right traveler. Whether you're trying to reach early-bird or last-minute bookers, our targeting capabilities can help you connect with the right traveler at the right time.
To learn more about travel trends in the U.S., or to find out about the travel outlook at the global scale, download the Q2 2021 Travel Recovery Trend Report. This in-depth report is based on over 300 petabytes of first-party Expedia Group data plus recent custom research. And don't miss out on the results from Q3—coming soon—by following our blog.