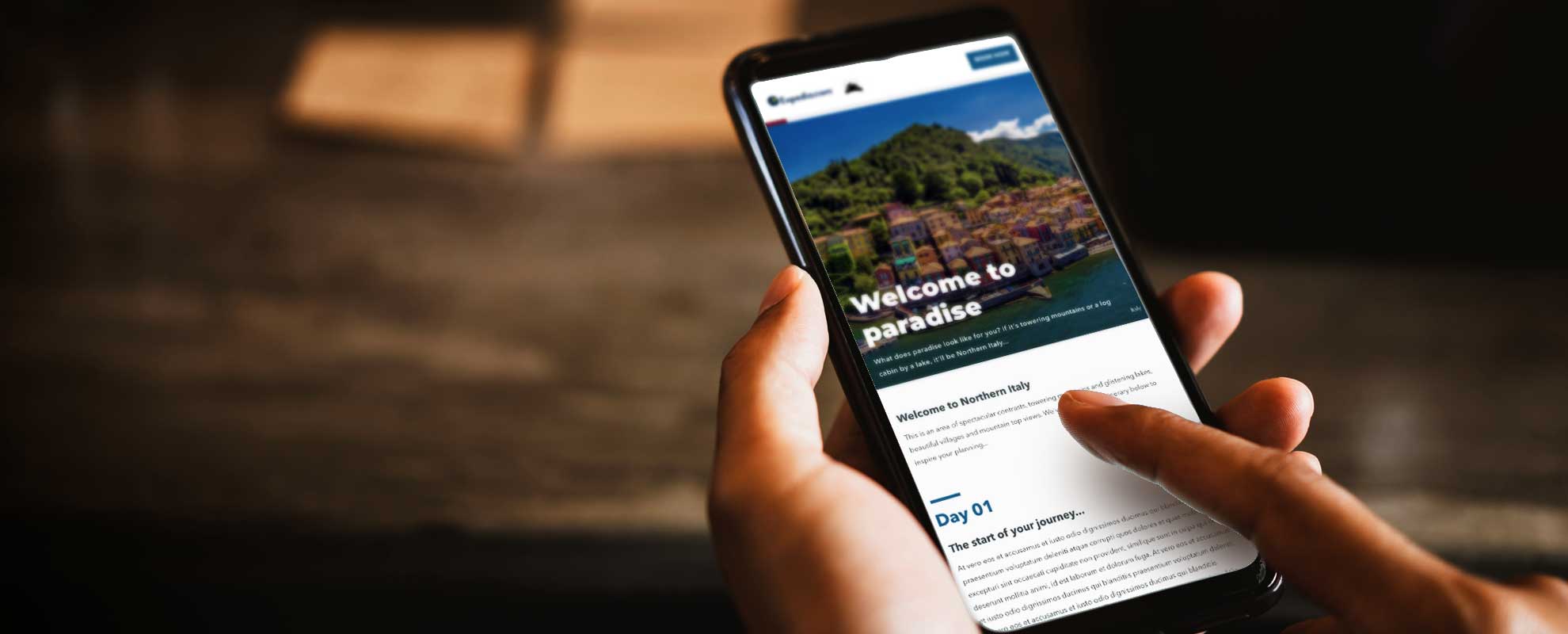 Travel Spotlights
Travel Spotlights encourage travel shoppers to explore and engage with your brand through elegant and impactful premium landing page experiences.
Why Travel Spotlights?
With Travel Spotlights, you can persuade travel shoppers that your brand is the one to consider. Partner with our award-winning in-house agency to produce bespoke and customized landing page experiences for your customers.
Proven Premium Experiences
Developed by our award-winning Creative Partnerships team, Travel Spotlights are simple and elegant "shop-windows" where your brand can focus on the best it has to offer to inspire, influence, and engage travel shoppers.
Variety of Solutions Available
There are a variety of Travel Spotlights available and accessible to all – from flowing narratives in the form of articles, to suggested itineraries and engaging quizzes. Our team of digital media experts will identify the solutions that best fit your brand's goals and needs.
Versatile
With Travel Spotlights, you can reimagine and retell stories in refreshingly new ways. Or if you need help with new ideas and content, our team of digital media experts can work with you so your brand can stand out from the very beginning.
---
Discover Travel Spotlights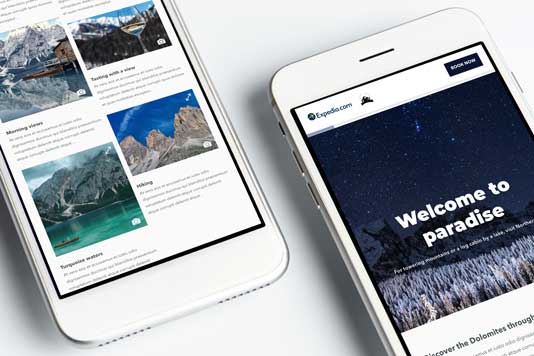 Gallery
Features single or multiple images on a customized landing page, with creative designed to highlight your brand and appeal to your customers.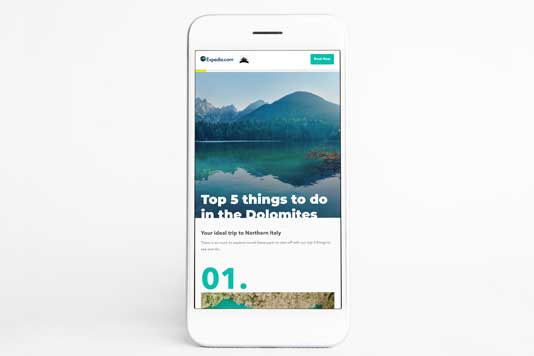 Listicle
Showcase why a travel shopper should consider your destination or brand by featuring key experiences that stand out.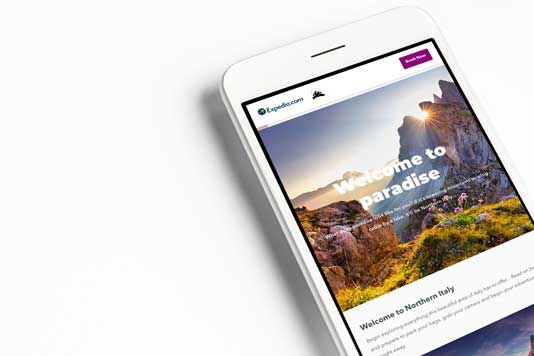 Article
Travel shoppers are always looking for inspiration for their next trip. Tell travel shoppers your brand's unique story through the Article.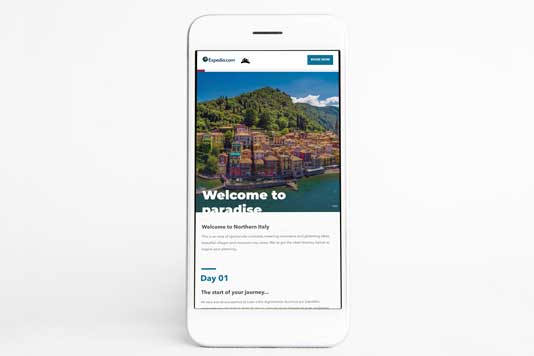 Itinerary
Help travel shoppers discover and explore what your destination or brand has to offer with the Itinerary. Feature your destination's hidden gems or timeless attractions.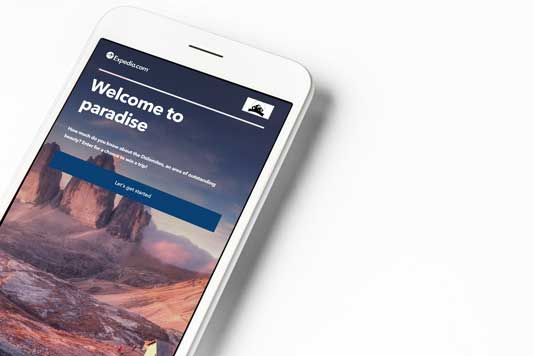 Quiz
Through the Quiz, travel Shoppers can engage with your brand through interactive questions all while capturing their preferences and declared data.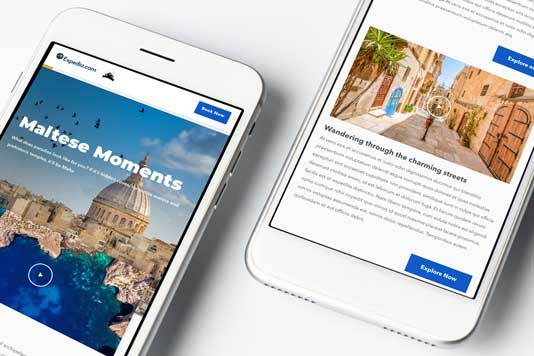 Film
Features a single or multiple video(s). ​
---
Travel Spotlights Available On:
---
Explore more solutions designed to drive results
TravelAds Sponsored Listings
TravelAds are a proven pay-per-click hotel advertising solution designed to connect your hotel with a highly engaged travel audience through sponsored listings on Expedia Group's websites.
Display Advertising
Be more visible to highly qualified travel shoppers, boost bookings, and drive business results with our Display Advertising solutions.
---

Connect with our digital media consultants to learn how to best engage, influence, and convert your target travel audience
*Expedia Group, TravelAds and Accelerator incrementality data, 2022