February 23, 2021
Last week, I participated in a panel discussion during Visit California's 2021 Virtual Outlook Forum, alongside Adam Sacks, President, Tourism Economics and Ivar Satero, Airport Director, San Francisco International Airport. The conversation explored the burning question on every destination marketer's mind since the onset of the pandemic: When will international travel return? We approached this question through various angles during our discussion on economic insights and developments impacting recovery, as well as shifts in travel sentiment, to help destination marketers and other travel brands best prepare for the return of international travel.
Below are key themes that will help shape destinations' international marketing strategies on the road to recovery.
Vaccines will open the door to international travel
Adam kicked off our discussion sharing some overall data and trends on travel recovery and the outlook of international travel. According to global data from Brand USA, most people would be willing to take an international trip if they were vaccinated. This closely aligns with the findings of our latest custom research, which showed that 57% of travelers would feel comfortable traveling if a vaccine was widely available. At the time, we had not yet received concrete news regarding successful vaccine trials, so we expect those numbers would be even higher today given the progress we've seen over the past few months.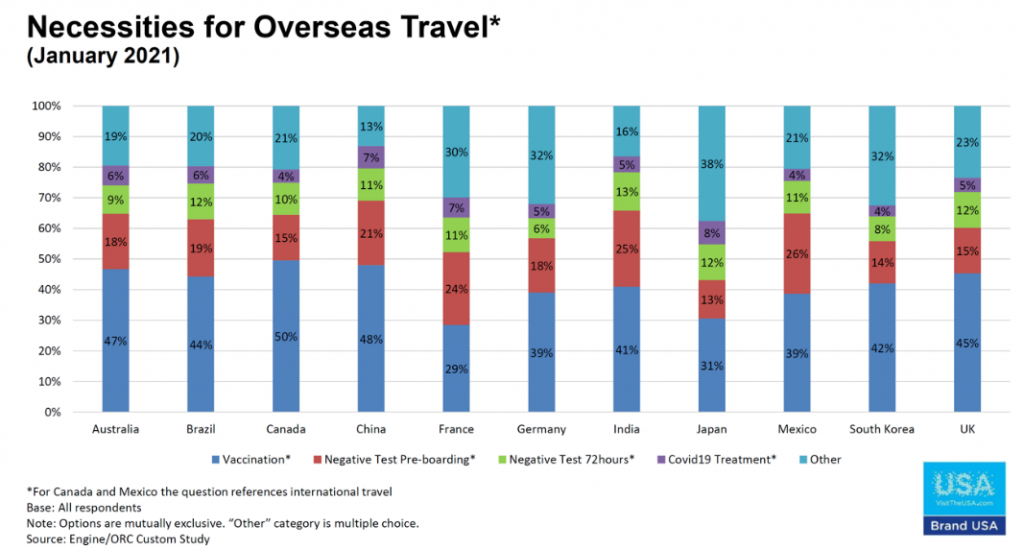 Though recovery will be impacted by the slow rollout of the vaccine, particularly in emerging markets where vaccines are shorter in supply, we believe that demand for travel will continue to grow as people crave new experiences, a change of scenery, and most of all, hope.
Domestic travel remains popular, though demand for international travel is picking up
Travel shoppers continue to show preference for traveling domestically, however there are some variances in consumer sentiment around travel based on country and region. Looking at our vast first-party data, we see that the U.S. ranked as the second-most booked destination in Mexico and Brazil, with their domestic market leading the list. When comparing search data from December 2020 with search data from October 2020, we also see interesting shifts in the US, Brazil, and Canada: the searches in these countries started to shift in favor of international searches.
Staying on top of trending destinations and insights on traveler sentiment can help marketers adjust their strategies accordingly and will continue to be important as travel restrictions and border closures continue to fluctuate.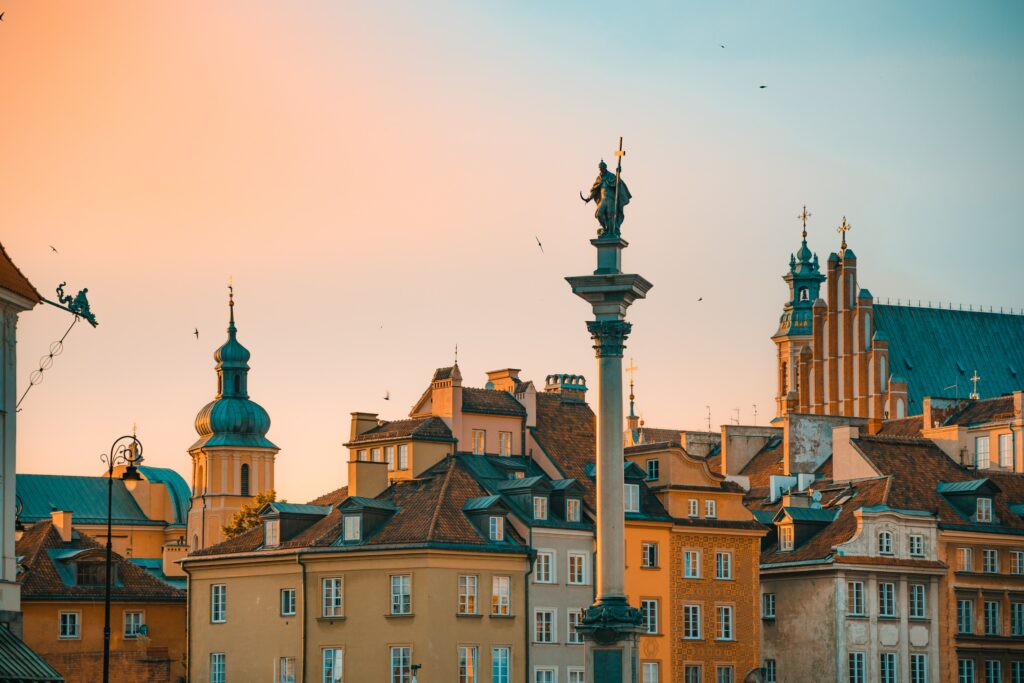 Hotel advertising that can reach any traveler, anywhere
Travelers looking to book a hotel use multiple channels to find their ideal place to stay, from social media to travel websites, and more. This is why it's imperative that you know when — and where — to reach the right traveler. Whether you're trying to reach early-bird or last-minute bookers, our targeting capabilities can help you connect with the right traveler at the right time.
International travel will eventually return as a leader of growth
There is no clear answer on when international travel will be restored, though leaders from across the tourism industry firmly believe it will eventually prevail again as a leader of growth. Looking at recovery data from the 2003 SARS outbreak for Hong Kong and Singapore, international travel returned to normal levels within 14-17 months after the outbreak.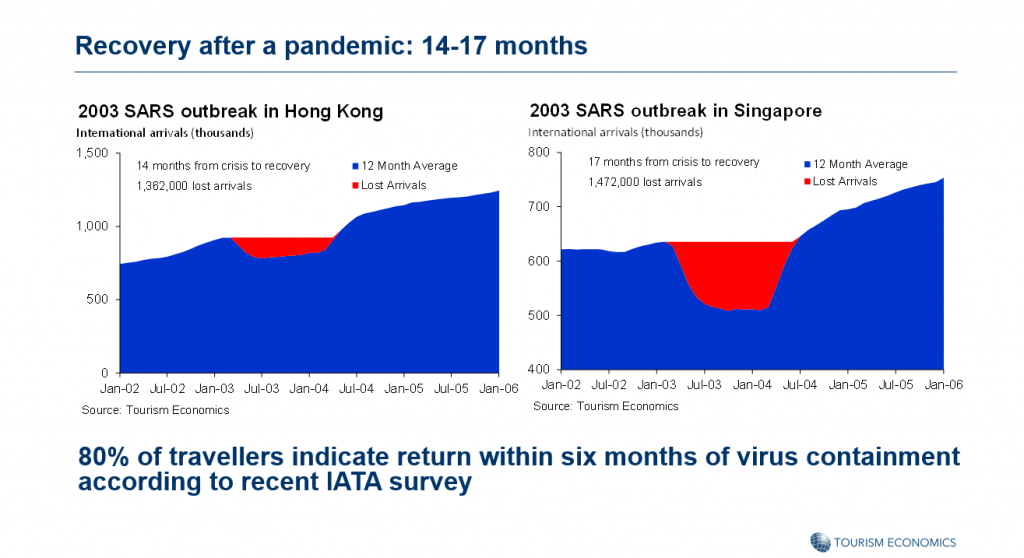 Specifically, in California, data from Tourism Economics tells us that domestic travel within the state is expected to return to pre-pandemic levels in 2023, with international travel closely following in 2024. Border markets, including Canada and Mexico, will lead this recovery in California, followed by emerging markets, such as China, Australia, and France.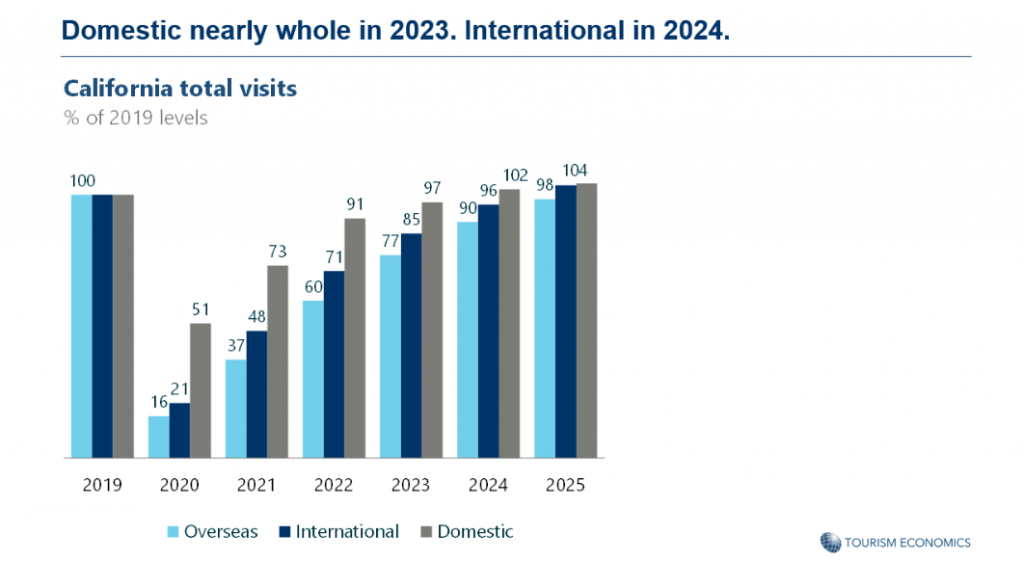 We know that dreaming of travel hasn't slowed. We conduct monthly intercept surveys across our Expedia sites and have seen since last April that the largest percentage of people visiting Expedia sites are dreaming about their next trip, even as the percentage of active travel shoppers increases. We're recommending that destinations find ways to continue to inspire travelers who are still dreaming through informative and inspirational content to remain top of mind once they are ready to travel again. Additionally, we encourage destinations to engage with those who are ready to travel with rejuvenation-themed content, which our research showed was a top reason for travel during the pandemic and reinforce with reassuring messaging to address any potential concerns.
And though domestic travel remains prominent, travel brands are starting to shift their marketing efforts to attract international audiences. By doing so, they are staying top of mind and setting themselves up to capture demand once those travelers are ready and able to safely travel. Investing in digital now can help travel advertisers capture that demand early and maintain their share of voice during this very important period ahead of recovery.
Looking to stand apart from the competition by understanding what motivates and inspires travelers today, as well as what will drive future travel decisions? Download the global Traveler Sentiment & Influences 2020-2021 study and reach out to Media Solutions to learn more about preparing for the return of international travel.