May 20, 2022
We recently shared the top traveler trends during the first quarter of the year in our latest Travel Trend Report, as well as the top trends for travelers in North America (NORAM), Europe, the Middle East, and Africa (EMEA), and Latin America (LATAM). In this post, we take a close look at the key takeaways for Asia Pacific (APAC) travelers based on our Expedia Group data and research from Q1 2022. 
1. APAC travelers remained cautiously optimistic
In the past few months, several countries in the APAC region have eased or even lifted travel restrictions for incoming visitors. While not all countries have reopened, our Expedia Group first-party data shows that travelers there are eager to venture out now that the public perception of the pandemic has shifted, with many positive signs that travel is returning in the region, slowly and steadily.
First, search volumes remained consistent overall. Like other regions, APAC did experience some dips in the first few weeks of the year—no doubt in part because of the Omicron variant—but week-over-week global search volumes leveled off. Looking at prior-year data, we saw even more promising signs, with a lift of 30% year-over-year.
Reviewing search windows, we see that shorter search window share in APAC remained relatively stable from Q4, though there was a slight increase in domestic searches for the 180+ day window – a signal that travel shoppers in the region are growing a bit more confident booking further out.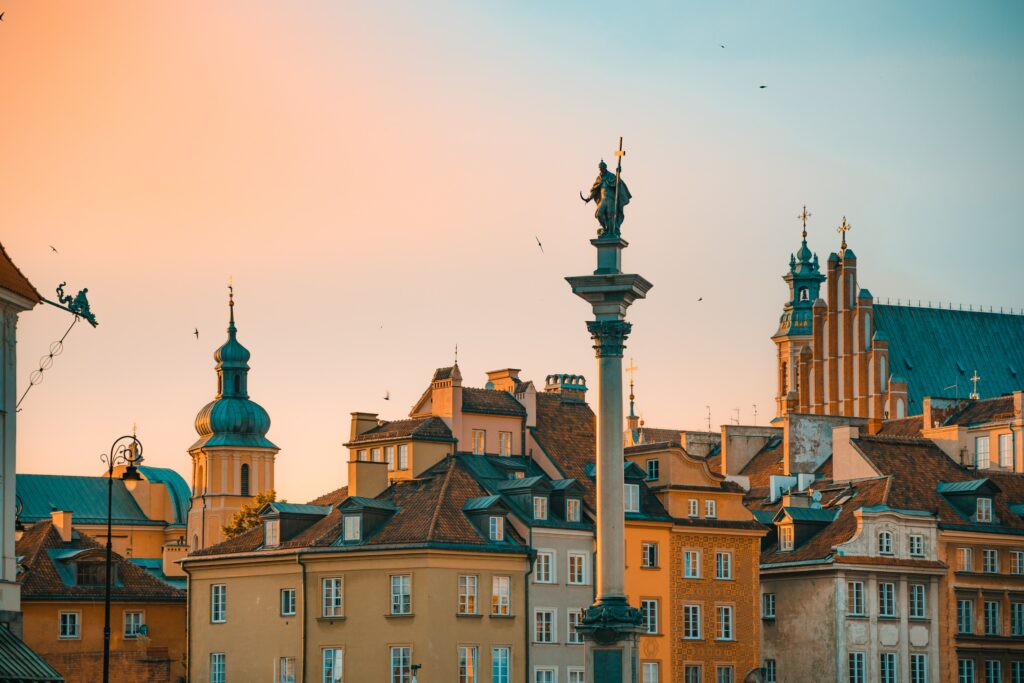 Hotel advertising that can reach any traveler, anywhere
Travelers looking to book a hotel use multiple channels to find their ideal place to stay, from social media to travel websites, and more. This is why it's imperative that you know when — and where — to reach the right traveler. Whether you're trying to reach early-bird or last-minute bookers, our targeting capabilities can help you connect with the right traveler at the right time.
2.Working adults plan to take more time off
The optimism is also apparent when drilling down into international search windows: All four regions experienced strong quarter-over-quarter growth in the 91- to 180–day international search window, but APAC saw the second-largest surge (behind EMEA), with 40% growth.
Returning to search volume data, we see that APAC had a 20% lift week-over-week in international searches during the weeks of February 7 and March 14. Perhaps this was the result of announcements from several Southeast Asian countries that borders would be reopen to foreigners in the spring. Indeed, Thailand relaunched its quarantine-free travel scheme in early February, while both Malaysia and Vietnam announced quarantine-free entry plans in mid-March.
Another positive sign is that, as a whole, APAC travelers plan to take more time off in 2022 compared to last year. In fact, travelers in APAC plan to take more vacation days than any other region, with Taiwan topping the list at 36 days in 2022 (up from 34 in 2021) – well above the global average of 21 days. This is positive news for the leisure travel industry, and an opportunity for travel marketers to promote extended travel to an eager and engaged audience.

3. APAC travelers plan to venture farther away
Major cities within the region, such as Tokyo, Seoul, and Sydney, all remained popular with APAC travelers in Q1. Looking farther away, however, we see cities elsewhere increasing in popularity. In fact, Honolulu and London—both outside APAC—moved up in rankings—from the 9th and 10th spots to the 7th and 6th spots, respectively. This suggests APAC travelers are growing more confident booking long-haul travel.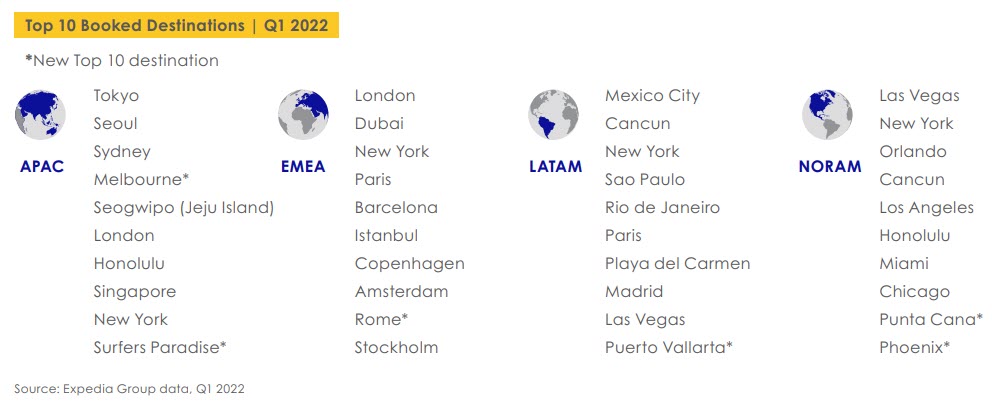 4. Sustainable tourism is increasingly important to APAC travelers
As we've seen in other regions, APAC travelers are becoming increasingly eco-conscious in their travel decisions. But the challenge is providing information about sustainable tourism—and the impacts of their choices—to travel shoppers. Of consumers surveyed in Australia, China, India, and Japan for our recent Sustainable Travel Study, 84% said they wish to see more information online about how to be a more sustainable traveler. If sustainable options were more readily accessible, 99% of APAC consumers said they would be willing to pay more for their travel. In fact, 46% said they would even be willing to spend more than 50% more on travel to ensure it was more sustainable. This is more than any other region surveyed. As broad consumer interest in sustainable travel grows, our partners have an opportunity to highlight the actions they're taking to meet this demand. 
Our team had the opportunity to present all of these findings in person during our Sydney Insights Summit this past week.