November 17, 2021
We recently published the latest edition of Travel Recovery Trend Report, which detailed some of the most notable industry trends from Q3 at a global scale. But we know that the pace and form of the pandemic recovery isn't uniform around the world, as vaccines rollouts and travel restrictions vary country by country. Here we look in more detail at the five most noticeable trends as seen among travelers in the Asia Pacific (APAC) region.
1. They Were Cautious About Traveling … Until Borders Opened in September
When looking at search data for APAC-based travelers, there's a marked difference between the first two months of the quarter and September.
In July and August interest in travel dipped by 10% compared to the previous quarter as a number of travel restrictions were applied across the region.
But the situation changed for the better once September hit, when we saw double-digit growth in interest for both domestic and international destinations in several weeks of the month. Factors fueling this change are likely to include the reopening of interstate borders between New South Wales and Victoria in Australia, plus the announcement of vaccinated travel lanes (VTLs) between Singapore and Germany, and Australia and Fiji.
The two VTLs prompted significant growth in interest throughout late August and September, and serve as an expanding travel model in the region: 13 new VTLs have since been announced between Singapore and Australia, Malaysia, North America, South Korea, and several European countries.
2. Pandemic Developments Impacted Their Destination Choices
One of the most noticeable aspects when comparing APAC's search and booking data is how clearly the impact of COVID developments at the time impacted the trends. Interest in the Australian cities of Melbourne, Brisbane, and Gold Coast remained strong enough to place them all in the region's top 10 most-searched destinations chart for Q3. However, as the pandemic and associated lockdowns and internal travel restrictions hit the country through the quarter none of them made it to the most-booked destinations list. Instead, interest in Osaka and Hong Kong made them newcomers to the most-searched list.
The same developments meant that Sydney, Melbourne, and Surfers Paradise all dropped out of the top 10 most-booked destinations for APAC travelers between Q2 and Q3. In their place came two Japanese cities (Naha and Sapporo) and the two major international destinations of New York and London. This was the first time that destinations outside of APAC made the top 10 list since the pandemic began, further demonstrating the gradual return of international travel.

3. They Booked Less Time into the Future
Mirroring the trend seen globally, and in every region bar LATAM, travelers in APAC booked trips with increasingly shorter lead times: bookings 3 weeks or less prior to travel grew to account for 65% of all bookings, up from 60% in Q2. This would seem to fit with the idea that the region's travelers retained a cautious outlook, preferring to plan less time into an unpredictable future.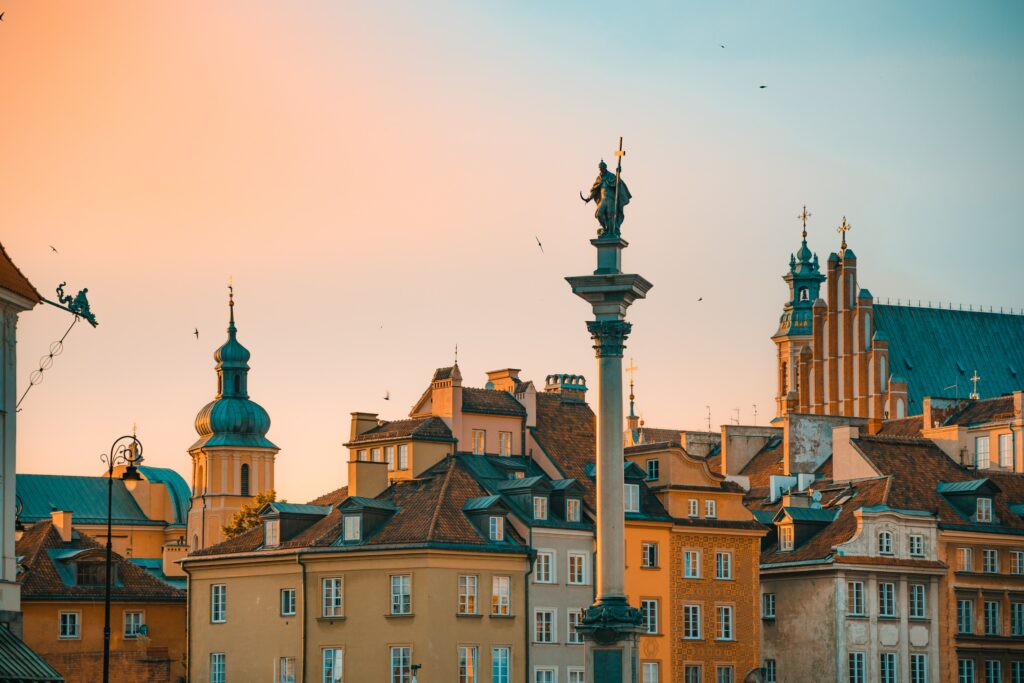 Hotel advertising that can reach any traveler, anywhere
Travelers looking to book a hotel use multiple channels to find their ideal place to stay, from social media to travel websites, and more. This is why it's imperative that you know when — and where — to reach the right traveler. Whether you're trying to reach early-bird or last-minute bookers, our targeting capabilities can help you connect with the right traveler at the right time.
4. They Did Book More for November and December, but Without the Holiday Search Frenzy
As highlighted in the global report, considerable interest and booking volumes for the seasonal period encompassing U.S. Thanksgiving, Christmas, and New Year's Eve were a notable factor in Q3 in North America and EMEA. Understandably, given the cultural differences in much of the APAC region the dynamic was not quite the same – but still very positive.
Bookings from APAC travelers for trips in November and December grew by triple digits compared to the same months in 2020. This significant year-on-year increase was in line with other regions in the world, even though search volumes didn't grow as fast as elsewhere.
Seasonal differences were also noticeable in the data for November and December, with two outdoor, summer destinations—Surfers Paradise (Australia) and Queenstown (New Zealand)—making the region's top 10 most-booked destinations list. Meanwhile, in North Asia it was cities which dominated the list, such as Tokyo, Seogwipo, Seoul, and Jeju City.
5. They Didn't Travel As Much for Business
Based on demand seen on the Egencia corporate travel brand, business travel in APAC went against the global trend and fell back, by 45%, in Q3 versus the previous quarter. However, that was still 50% more than in Q3 2020, so progress is still being seen.
When people in APAC did travel for business, it tended to be to the big commercial cities of China and India. Of the region's top 10 most in-demand cities in Q3, five were located in India (New Delhi, Mumbai, Bengaluru, Chennai, and Hyderabad) and three were in China (Shanghai, Beijing, and Shenzhen).