June 3, 2021
Let's start with some good news: the first quarter of 2021 saw an increase in monthly search volumes related to travel. In particular, searches about COVID-19 vaccine rollouts and global travel guidelines are up, reflecting a rise in optimism among travelers anxious to explore again. In the U.S., there has been a rise in vaccine vacations, or "vacci-cations," with 1 in 3 Americans saying they plan to or have already taken a vacation to celebrate getting vaccinated. This is one of the many promising 2021 travel industry trends highlighted in our first quarterly Travel Recovery Trend Report, based on our exclusive Expedia Group data and research. Below are seven more summer travel trends to help inform your marketing efforts and capture demand as travel returns.
1. Travelers are making up for lost time with longer trips
Our recent Traveler Sentiment & Influences study uncovered that about 6 in 10 travelers had a planned leisure trip canceled in 2020 due to the pandemic. Now, our data is showing that many are making up for lost time by planning longer trips in the summer of 2021. This includes extending trips by an extra week by using all of their available vacation time, which many workers, especially in the U.S., typically don't do. But that could change permanently. Our research shows workers will be less likely to take paid time off for granted in the future, with 36% of Americans planning to take regular vacations this year, and 32% vowing to take more vacations than usual in the future.
Along with taking more trips, travelers also plan to spend more time at their destinations. As our Travel Recovery Trend Report shows, research by Vrbo reveals travelers are 75% more likely to book stays of at least seven nights at vacation homes this summer, exceeding pre-pandemic levels.
2. Domestic travel remains the top choice
One of the big 2021 summer travel trends is that many people will continue to take trips closer to home using personal or rental cars rather than flying. Our research shows road trips will outpace flight reservations through the end of summer, with beach, city, and outdoor recreation topping the list of destinations.
3. Consumers are planning final working vacations before returning to the office
In 2020, "flexcations" were a popular way to blend remote work and school with family time, while taking a break from home. And we expect that trend to continue in 2021 since 67% of families in the U.S. who took a flexcation last year say they would take a similar trip again this year. Plus, as more people get vaccinated, many workers anticipate returning to the office soon, and want to get in one more working vacation before they do. This presents a good opportunity for marketers to promote the remote-work amenities and perks you offer in your advertising. It also offers pandemic-weary workers a needed change of scenery, perhaps in a location near family and friends they haven't seen in a year, and a chance to recharge before returning to pre-COVID working conditions.
Business travel is also making a comeback. While we don't anticipate corporate travel to return to pre-COVID levels this year, 25% of those surveyed do plan to travel for work in the next six months, with 10% of those planning to blend work and leisure–often referred to as bleisure–during their stay.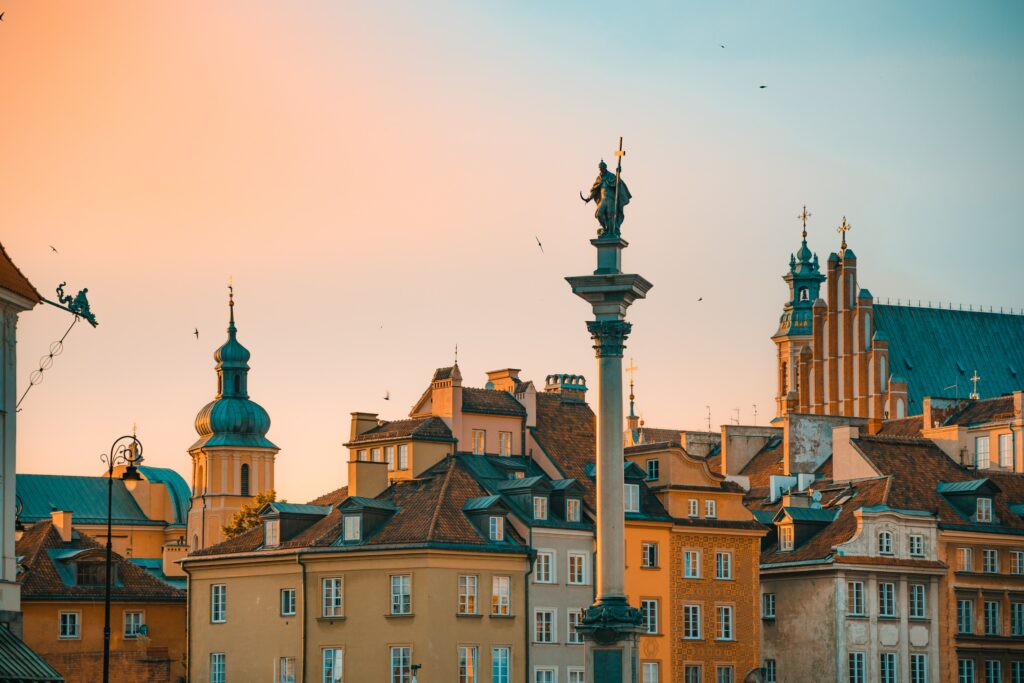 Hotel advertising that can reach any traveler, anywhere
Travelers looking to book a hotel use multiple channels to find their ideal place to stay, from social media to travel websites, and more. This is why it's imperative that you know when — and where — to reach the right traveler. Whether you're trying to reach early-bird or last-minute bookers, our targeting capabilities can help you connect with the right traveler at the right time.
4. Health and hygiene protocols are here to stay
Understandably, health and hygiene was the major concern for travelers in 2020. Yet even as vaccination rollouts continue globally, we don't expect pandemic-related protocols to go away. Instead, hygiene efforts will continue to evolve to reassure travelers it's safe to book again. Our 2021 Travel Recovery Trends Report reveals that 4 in 5 travelers expect to make accommodation decisions based on implemented pandemic measures. This means your marketing should continue to feature keywords and messaging that shows your ongoing commitment to the health and wellness of your customers.
5. The beaches are calling
Beaches have long been havens for rest, relaxation, and rejuvenation, but perhaps never more so than right now. After more than a year of stress and disruption, many are longing for warm sand and breaking waves with 45% of travelers reporting they are considering a beach vacation in the next 18 months. Combined with the rise of expected road trips this summer, this is good news for destination marketers promoting beach resorts and other locations within driving distance of coastlines.
6. International travel is on the horizon
Though domestic trips will be the preference in 2021, international travel shows hopeful signs of returning in the near future. While vaccine rollouts vary from region to region, there is a willingness among those who have been vaccinated to consider booking an international trip, particularly within travel corridors between countries that have successfully contained the coronavirus.

As our travel trends report outlines, the EMEA region leads this trend, where searches 91 days out or longer represented almost 40% of international searches made in the first quarter of 2021, up from around 25% in the fourth quarter of 2020. This bodes particularly well for "bucket list" trips as people are eager for exploration and extraordinary experiences. During quarantine, many people spent months dreaming about their next big trip, spending more time than usual researching locations and planning once-in-a-lifetime vacations. As a result, travel marketers should continue inspiring travelers even if the destination is not yet ready to welcome international visitors.
7. Sustainable tourism continues to grow
One of the outcomes of the past year's travel restrictions was increased interest in lesser-known tourist attractions and locations. This resonated with travelers seeking rich experiences but who were not ready to join the larger crowds found at more popular destinations. Overlapping this trend is a growing interest in sustainable tourism and a desire to reduce the impact of travel on local ecosystems and cultures. After a difficult year, more people than ever are recognizing the benefits of travel and committing to a conscious approach to tourism. Look for more as we explore this lasting trend further over the next several months.
Encouraging travelers to explore again
Expedia is making it even easier for travelers to book a trip this summer with its first-ever Expedia Travel Week sale right around the corner. Running from June 8-12, this biggest savings event of the year will be available on the Expedia Mobile app and Expedia.com, offering travelers up to 60% off savings on select hotels and activities. The sale will feature savings on more than 30,000 hotels worldwide, 800+ activities, offers from cruise lines and more, to help vacation-deprived travelers plan their next well-deserved trip. We worked with our advertising partners on high visibility sponsorship packages to be featured during Expedia Travel Week, and look forward to more opportunities with our brands to help raise visibility as travelers venture out again.
The latest global Expedia Group data and research indicates demand for travel is returning. Learn more in our new Q1 2021 Travel Recovery Trend Report to see how marketers can capture and drive demand on the road to recover and rebuild.