February 24, 2021
Guest Author: Nisreene Atassi Nisreene Atassi has been with Expedia Group as the Senior Director of Global communications for Brand Expedia for almost four years. She is the host of Expedia's podcast, Out Travel the System and has nearly 20 years of working in the communications marketing space. A Chicago-native, Nisreene received a BS focused in Communications and a minor in French Literature from Loyola University of Chicago. Previous to relocating to Seattle and working with Expedia, Nisreene worked in Dubai in the travel and tourism sector.
Taking time off in 2020 was difficult. Even if, like me, you found time to step away from work, you probably weren't able to take a long, relaxing vacation, or even attend major events like family reunions, weddings, and holiday gatherings. We intuitively know that people around the world haven't been able to travel the way that they would like but the findings from Expedia's annual Vacation Deprivation study reveal that travel shoppers are feeling optimistic.
Expedia's Vacation Deprivation study, released earlier this month, is our brand's annual look at work-life balance trends of working adults around the world to bring awareness to vacation days people leave unused. This year's study found that vacation deprivation is on the rise in 10 out of the 16 markets surveyed across the globe; 71% of the respondents in Singapore and Italy said they were 'very' or 'somewhat' vacation deprived, making them the most vacation-deprived countries in the world, ahead of South Korea (70%), France (70%) and Malaysia (68%).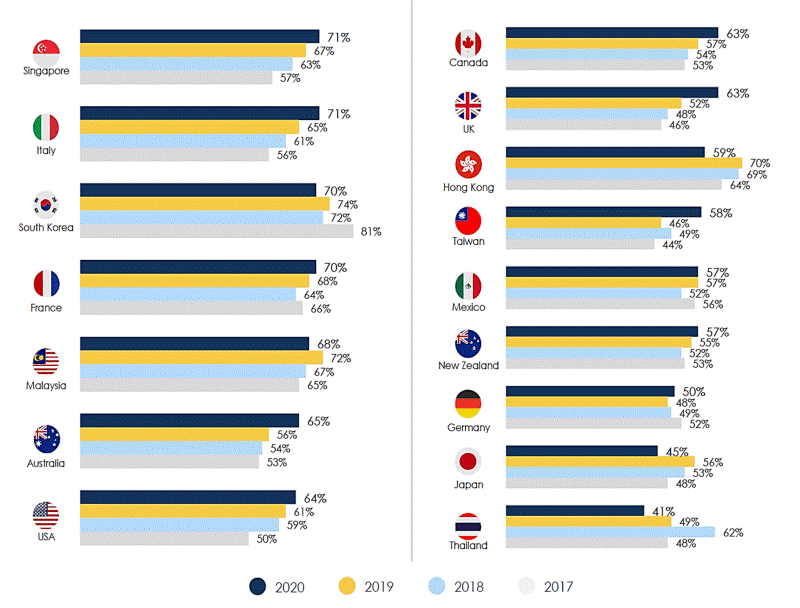 However, the good news for the industry is that travelers around the world are looking to kick their vacation deprivation habits. We found that in 2021, people globally plan to take an extra week (five days) of vacation, and this year will also be the year of the bucket list; 66% of people have been inspired to create a bucket list, and the longer the pandemic has gone on, the longer bucket lists have become. They are also willing to spend more on their bucket list vacation in 2021 than originally planned (61%).
So, where are travelers around the world dreaming about going for their next trip? Data from Expedia sites across many markets show a variety in the locations – both domestic and international – that shoppers are searching for in anticipation of upcoming 2021 holidays.
Singaporeans' searches for international destinations on Expedia.com.sg have increased in recent months. But, with the exception of London, they aren't looking to leave APAC. Hong Kong, Bangkok, Tokyo, Maldives, Shanghai, Guangzhou, Bali, London, and Ho Chi Minh City are the top destinations that Singaporeans are looking to visit in 2021.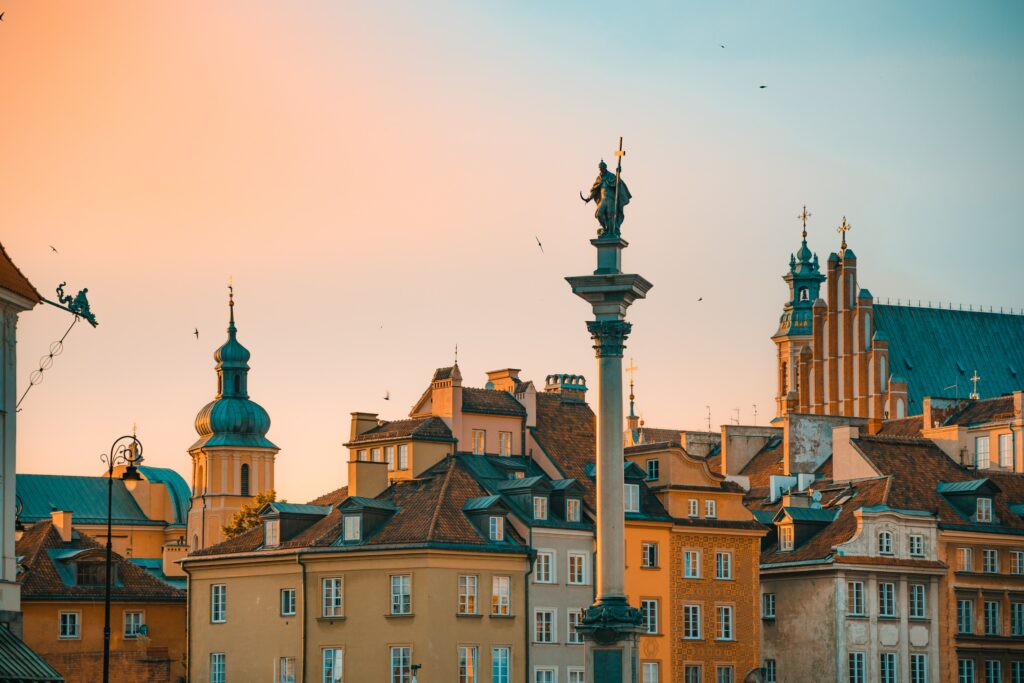 Hotel advertising that can reach any traveler, anywhere
Travelers looking to book a hotel use multiple channels to find their ideal place to stay, from social media to travel websites, and more. This is why it's imperative that you know when — and where — to reach the right traveler. Whether you're trying to reach early-bird or last-minute bookers, our targeting capabilities can help you connect with the right traveler at the right time.
Like Singaporeans, Americans are primarily searching within their continent. It's winter in America at the moment, so it is no surprise that they are generally searching for warm weather and beaches. The destinations garnering the most interest from Americans for springtime escapes include Riviera Maya/Playa del Carmen/Tulum, Cancun, Isla Mujeres, Las Vegas, Orlando, Puerto Vallarta/Riviera Nayarit, Los Cabos, Miami, Oahu, and Maui.
Unlike Americans and Singaporeans, Canadian travel shoppers are both looking domestically and considering going a bit further afield. They are searching for domestic locations like Banff, Kelowna, Osoyoos, Canmore, Jasper, Tofino, Niagara Falls, Montreal, Revelstoke and Halifax, and international destinations including Cancun, Maui, Las Vegas, Honolulu, London, New York, Puerto Vallarta, Maldives, Paris, and Santorini.
Germans are much more willing to consider international travel. The Expedia search data shows them looking to travel both domestically and internationally. Their top destinations include the Baltic Sea region, Mallorca, Austria, Maldives, the Bavarian Forest, Hamburg, Berlin, the North Sea region, Lake Garda, Dubai, and New York.
Based on my own experience of 2020, I'm not surprised that COVID-19 impacted the number of vacations people took in 2020 but I am encouraged to see that travel shoppers are dreaming about and searching for their next trip.
In addition to the Expedia brand surveys, Expedia Group has vast amounts of data—300 petabytes—and uses that data to monitor global travel trends and keep partners informed. My colleagues in Expedia Group Media Solutions recently released a global Traveler Sentiment and Influences study that looks at how travel shoppers are feeling about traveling in 2021 (among other things) and explores the messaging and information that travelers need and want to feel reassured about booking in the future. Additionally, they recently hosted regional Insights Summits that zoomed in on data and trends at the country and super-region level. I encourage you to explore the data that is relevant to you and your business. If you need more insights or need help planning how you will take advantage of the return of travel, be sure to reach out to Media Solutions.