September 12, 2022
The quarter-over-quarter stability we saw in our global search data during Q2, which followed a solid start to the year in Q1, is reassuring. Even more reassuring is the fact we saw stability, and in some cases double-digit growth in searches, amidst a climate of operational challenges for the travel industry, rising costs and market inflation. The bubble created by pent-up, post-COVID demand has certainly not burst and looks to remain intact throughout 2022.
Must travel in the "new normal"
Last time around we looked at how travel, post-COVID, has pulled through a period of abnormality during which travelers stayed closer-to-home and evolved into a "new normal." We have seen the new normal reflected in changing expectations for travelers and new destinations and ways to explore the world. We can also see that the new normal is characterized by a stronger than ever desire to see the world again.
As we referenced in our Q4 analysis, people have adapted and become increasingly committed to traveling and, according to McKinsey's recent research, "love to travel." In fact, 68% of McKinsey's 1,000+ U.S. traveler survey respondents said, back in June, they would "take their summer vacation 'no matter what'." They also stated that if they had "just won $10,000 in the lottery," they would spend a significant amount on travel ahead of housing, a car, or going on a shopping spree. "Stuff" really is a thing of the past and "experience is everything" — a step change in consumer mindset we featured at the beginning of 2022 and promoted in Expedia's Super Bowl ad featuring Ewan McGregor.  
Undeterred travelers contribute to record demand
A "no matter what" desire to travel was reflected in Expedia Group's lodging bookings reaching their highest level in company history and total gross bookings significantly growing year over year. At the same time, travelers were more likely to complete their trips — they must travel! — as cancellation rates globally declined more than double digits compared to Q2 2019 and stayed room nights increased 40% quarter over quarter.


Not deterred by industry operational and staffing challenges, travelers found ways to travel, with APAC and EMEA regions seeing quarter-over-quarter search increases of 30% and 10%, respectively. April saw the highest volume of searches so far this year for the APAC region, while EMEA hit its peak during May.
NORAM and LATAM search volume reached their highest points for 2022 year-to-date during March, as travelers planned ahead to fulfill their must-have summer vacations. This was reflected in the 20% quarter-on-quarter decrease in the 91- to 180-day search window. However, global travelers were still planning summer travel, as evidenced in the growth of 0- to 90-day and 61- to 90-day search windows by 5% and 15%, respectively.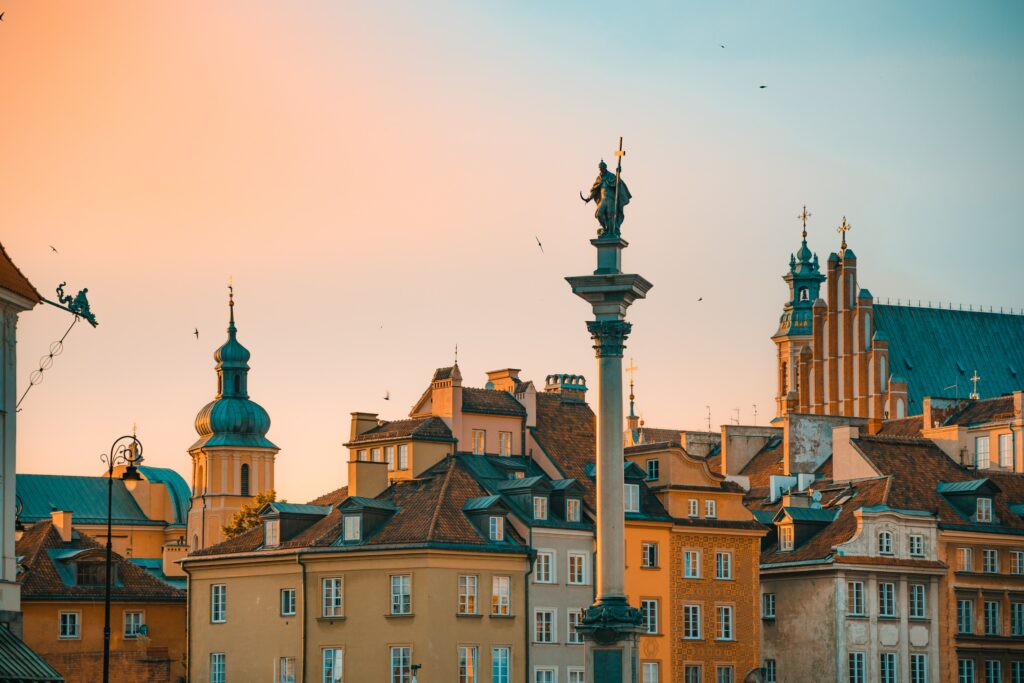 Hotel advertising that can reach any traveler, anywhere
Travelers looking to book a hotel use multiple channels to find their ideal place to stay, from social media to travel websites, and more. This is why it's imperative that you know when — and where — to reach the right traveler. Whether you're trying to reach early-bird or last-minute bookers, our targeting capabilities can help you connect with the right traveler at the right time.
Inflation no problem for long-haul travelers
While McKinsey's summer travel survey reveals that people — 56% of respondents — are concerned about inflation and rising prices they indicate that it "isn't expected to meaningfully disrupt vacation plans." They will likely instead "go somewhere closer" or "hunt for a deal [and/or] find ways to cut back." We saw this sentiment among Expedia Group travelers who were unfazed by a 9% increase in global ADR quarter-on-quarter and a double-digit increase in global air ticket prices compared to Q2 2019. They not only found a way to travel but also shifted further away from pandemic-influenced domestic travel habits by choosing to flying long-haul.
For example, global flights for long-haul — classified as flights with a duration of 4+ hours — grew 50% year over year and from April 25–June 27 APAC saw consistent week-on-week search growth. Along with EMEA, APAC also saw London appear in top-10 Vrbo-booked destinations and Paris made the overall top-10 booked destinations for the region.
The U.S.' June 10 announcement that COVID-19 testing would no longer be required for entry was a key factor in Q2's shift to long-haul. Global week-on-week searches grew 10% the week of the announcement and led to a double-digit jump in international searches. We had seen the U.S.' returning thirst for long-haul destinations in our Traveler Value Index, featured in Q4's analysis, when 68% of Americans said they were planning to go big on their next trip, eyeing destinations including Rome, London, and Paris. All featured in Q2 as destinations booked by U.S. travelers that had grown 100% year over year and for LATAM and NORAM, London reappeared as one of these regions top-10 booked destinations.


Looking ahead in the "new normal"
At the midpoint of Q3, the demand we saw in Q2 does not appear to have wavered and search volume for all destination regions is in line with the levels we saw in the previous quarter. While we are monitoring the impact of inflation on demand, we remain optimistic that a stronger than ever desire and commitment to travel will be sustained throughout 2022 and long-haul travel will continue to be front of mind for travelers.
We are also likely to see travelers seek more meaningful and conscientious travel experiences, including sustainable travel and inclusive and accessible tourism. According to our recent Inclusive Travel Insights Report, 92% of consumers think it is important for travel providers to meet the accessibility needs of all travelers, yet only half of consumers have seen options that are accessible to all abilities when they are searching for and booking a trip.
Stay tuned for more insights as our next quarterly Traveler Insights Report will be released in November. In the meantime, register for one of our upcoming virtual Insights Summits webinars, where we will share more findings on these trends, custom research, and real-world examples from brands that have found success by partnering with us.