April 12, 2021
As we pass the one-year mark since COVID-19 started impacting our industry, we are looking forward to the other side and looking out at the travel trends that will continue to shape this year. The good news is that we continue to see travel demand returning, as the Expedia Group 2021 Travel Trends Report showed that the outlook is optimistic for the travel industry. Our latest travel reports and data shows that the availability of COVID-19 vaccinations is finally helping people feel confident about booking trips again. People are eager to get out and see their loved ones, and the world, again. This is welcome news in general, and a positive sign of industry recovery in particular as we head into the second half of 2021.
Domestic travel will dominate
Based on our exclusive Expedia Group global traveler data, we know that the majority of searches across our Expedia Group sites are for domestic travel. This indicates most people will travel closer to home in the near term. According to our research, the biggest reasons for travel include seeing family and friends, celebrating life events and milestones that had to be skipped last year, and a desire for a change of scenery or warmer weather.
Our Traveler Sentiment & Influences 2020-2021 study offers even deeper insights. Looking toward the remainder of 2021, the study shows that a majority of travel shoppers believe a return to normal life is just around the corner, with 44 percent of U.S. consumers planning to take more trips this year as compared to last. The report also offers lessons from the global pandemic's influence on travel in 2020, from which marketers can glean tips about how to successfully adjust to future disruptions.
Cities are bouncing back
Our insights on American travelers reinforces this focus on domestic travel, as consumers across the region have preferred to visit less populated and secondary local destinations. But as more people get vaccinated and travel restrictions ease, major cities are making a comeback.
For instance, our Expedia Group data on trending destinations shows Latin American travelers are searching for both beach and city destinations, such as Rio de Janeiro, Florianopolis, Salvador, and Sao Paulo in Brazil, and Cancun, Mexico City, Puerto Vallarta, and Acapulco in Mexico. In the U.S., we see similar travel trends, with Las Vegas, Orlando, New York, Los Angeles and Houston as top destinations.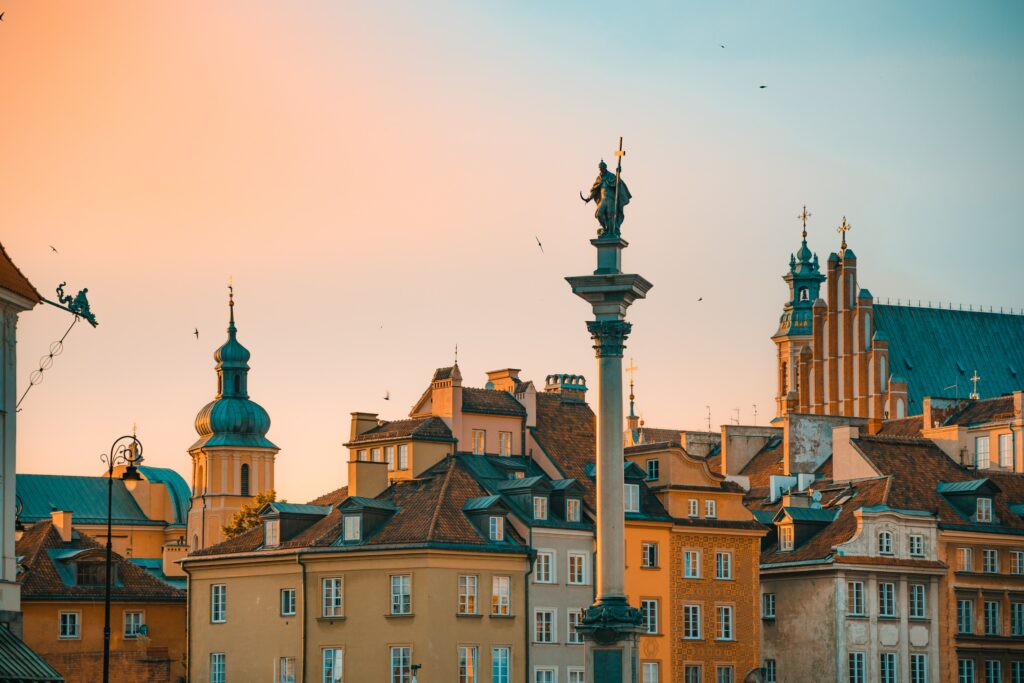 Hotel advertising that can reach any traveler, anywhere
Travelers looking to book a hotel use multiple channels to find their ideal place to stay, from social media to travel websites, and more. This is why it's imperative that you know when — and where — to reach the right traveler. Whether you're trying to reach early-bird or last-minute bookers, our targeting capabilities can help you connect with the right traveler at the right time.
International travel depends on pandemic regulations
The latest findings from our custom research shows that 57 percent of travelers would feel comfortable traveling if a vaccine was widely available. Considering this survey was done before the recent surge of vaccinations in the U.S., it's reasonable to expect this number to increase.
We are closely tracking international travel intent and booking data on our sites, which we are seeing increase in some places. Given that many locations are still in various stages of openness, travel marketers should continue inspiring travelers and stay top of mind even if the destination is not yet ready to welcome international visitors.
Visit our Recovery Marketing Resource Center for research results and other insights to help you engage with travel shoppers as they're dreaming, researching and booking their next trips.
Travelers will spend more time planning their perfect trip
According to our study, the leading factors influencing travel include flexible cancellation policies, the availability of a COVID-19 vaccine, and messaging that demonstrates that proper health regulations and social distancing procedures are being followed. To find this information, travelers are using online travel agencies 24 percent more than pre-pandemic, while destination websites saw a 20 percent increase in use as a planning tool. Expect travel shoppers to spend more time researching destinations to ensure it's safe to visit, and to make sure they get exactly what they want when they do finally book a trip. We know people are eager to travel, so instilling confidence is essential.
To learn more, see our collection of on-demand webinars for the latest research, data, and insights from our team.
Vacation rentals properties are booming
Travel industry research, including our own, indicates that vacation rental properties will continue to be a preferred option in 2021. These properties have been seen as good options during the pandemic thanks to the flexibility and social distancing they provide. Marketers can connect with this valuable audience of family and group travelers by advertising with us on Vrbo, which offers travelers access to vacation homes, cabins and condos.

We also know that collaborations will help long-term industry recovery by bringing travel marketers together with various governments and tourism agencies to promote locations and support local economies. This includes partnerships with local authorities to achieve regulations that favor a return to tourism and travel.
Remote work vacations
During the time of COVID-19, flexcations have been a popular way to blend work, play, and family time while maintaining social distancing and hygiene efforts. Using digital advertising, you can create branded messages that promote the remote-work amenities and perks you offer and help you stand apart when appealing to this valuable demographic.
Local travel expertise and info is in demand
With so much uncertainty around travel restrictions and other pandemic-related realities, consumers are increasingly relying on travel experts for reliable information. Travel Spotlights offer creative, flexible and highly visual ways for you to showcase information and expertise from locals and your brand. We offer a wide range of creative digital media solutions to help you craft the precise messages that influence, inspire, and convert travel shoppers looking for assistance.
The desire for travel is stronger than ever
After a year of stress, quarantine, and thwarted plans, people are yearning to travel like never before. As proof, our 2021 Travel Trends Report reveals that U.S. consumers are saving $3,444 USD on average for their next trip, with Millennials planning to spend significantly more, $5,462 on average. Travelers are also willing to cut back on personal expenses to afford more trips, including dining out or takeout, alcohol, and streaming services, and those from the West (52 percent) and Northeast (50 percent) regions of the U.S. will splurge the most.
The latest global Expedia Group data indicates demand for travel is returning. This upswing in travel is an opportunity for destination marketing organizations to begin recovering and rebuilding. Register for our webinar on reigniting demand to destinations to learn more.