May 14, 2021
Travel industry trends can change quickly even in typical years, but the historic disruption caused by the COVID-19 crisis accelerated the pace of change in 2020 and into 2021. This forced the travel industry to rapidly adapt, including introducing new marketing approaches to meet shifting consumer expectations and demands. While we are continuing to track the quickly changing landscape with our exclusive Expedia Group traveler data and research, and providing a new quarterly Travel Trend Report to help marketers on the road to recover and rebuild, we are still optimistic that more sustainable trends are not far off.
To help marketers look out past the crisis, we actually looked back. We reviewed the top travel marketing trends from the last five years, to learn about where we might be heading (again), which trends are still relevant today, and lessons we can take into what is next for our industry.
2016 Travel Trend: Social Media and Gamification
Though the term was coined nearly 20 years ago, the concept of "gamification," which involves infusing interactive game elements into marketing campaigns, hit the mainstream in North America and Europe in 2016. This was also around the time that smartphones became the primary way travel shoppers researched and booked trips. This combination gave travel marketers dynamic new ways to deliver messages, build brand loyalty, and increase customer engagement. Gamification worked well for travel marketers because it merged two things consumers already loved: games and travel.
Gamification was the result of four related trends: the increasing popularity of social media among all age groups, access to big data that supported personalization, the ubiquity of smartphones, and the emergence of wearable tech devices such as smartwatches. To cut through the social media din, successful travel brands created clever campaigns that involved completing a fun task, entering a competition to earn points, or taking a quiz related to an expressed interest or travel location. In return for playing, travel shoppers qualified for special offers. For this to work well, your creativity must set your brand apart. When you entertain and inspire travel shoppers, they are more likely to absorb your travel information and act on your offers while keeping an eye out for your future content.
2017 Travel Trend: Cross-Device Advertising
Even way back in 2017, we lived in a multi-screen world – that is even more so today, and can even skew more mobile given how far the technology has come. As we saw then, smartphones are increasingly the device of choice when looking and often even booking trips. However, in many places people are not solely mobile, so considering multi-device marketing is still critical – especially as shown in our Path to Purchase study at the time, people often are considering multiple destinations, and the booking journey is anything but linear.
The wise Wendy Olson Killion, who now leads our Expedia Group Media Solutions business, had this advice even then: "Use a multiple device approach: Multi-platform usage is on the rise, so it's important to incorporate a seamless content experience, so it reaches consumers effectively whether they are on mobile or desktop."
A related blog post about multi-generational travel trends reinforced this concept by pointing out that younger generations were starting to book travel using smartphones: "As one of the most budget-conscious generations in Europe, Gen Z is more likely to start the research and planning process without a set destination in mind, rely on their smartphones when looking for travel inspiration, and have an all-or-nothing approach to travel activities." Both of the approaches outlined above continue to be relevant in 2021 and beyond.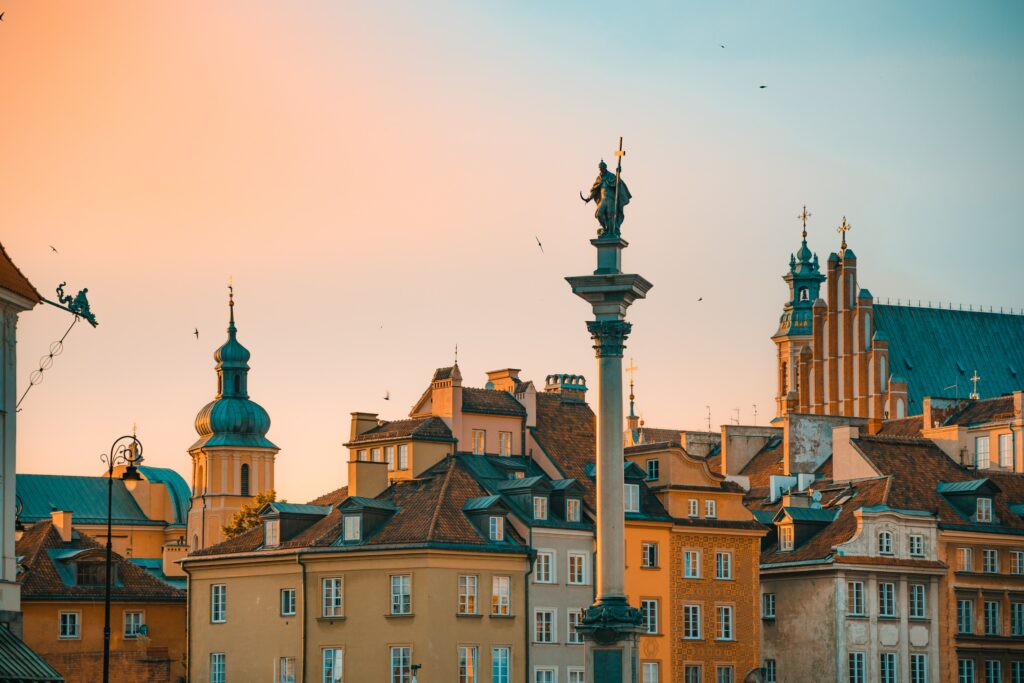 Hotel advertising that can reach any traveler, anywhere
Travelers looking to book a hotel use multiple channels to find their ideal place to stay, from social media to travel websites, and more. This is why it's imperative that you know when — and where — to reach the right traveler. Whether you're trying to reach early-bird or last-minute bookers, our targeting capabilities can help you connect with the right traveler at the right time.
2018 Travel Trend: Mixing Business with Leisure
Even before the age of COVID-19, business travel enabled people to add on to their trips and explore places for leisure as well. We uncovered the "bleisure travel" trend in 2016 with American travelers, and then dug in more to better understand its broader spread in other areas of the world in 2018.
As we transition out of the pandemic, while business travel might be slower to return than pure leisure, there are opportunities to inspire and influence those who are traveling for business to extend their stay in your destination. We know our teams are looking forward to traveling and finding opportunities to extend again, as they did in previous times. The learnings on this audience and trend still apply, such as how bleisure travelers often make plans leisure on the fly, so reaching them with timely digital offers on their smartphones is a must. They are especially responsive to unique local attractions and activities that can turn a work trip into a memorable leisure experience.
2019 Travel Trend: Experiential Tourism
Remember activity-based travel experiences? They could come in many forms – such as culinary and local history tours, expeditions into the backcountry, or even volunteer work. Such trips boomed over the past decade across generations of travelers – that is, prior to the pandemic.
As we continue to recover, more travelers will be searching for unique experiences to make up for lost time, and trips to remote and less crowded locations. Then, as now, destination marketers can meet this demand by creating visually rich social media campaigns that bring far-flung locales and thrilling activities to life. You can also partner with other travel brands, tour guides and companies, and local attractions and influencers to offer recommendations and packages that appeal to adventurous travelers seeking new and unexpected experiences.
2020 Travel Trend: Domestic Destinations
Yes, we are including 2020 in here – though not to dwell, but to focus on one of the few travel trends there were last year, which was really a focus (even if it was imposed on us all) on domestic travel. Our data showed that 80% of American searches across Expedia Group sites were for domestic travel in December 2020. So while restrictions abounded, people did show a willingness to visit friends and family, or simply get away from home for a while, even during the pandemic—provided that hygiene standards were being met. This included a boom in vacation rental properties from resources such as Vrbo and a rise in remote work vacations or flexcations.

We expect the domestic travel trend to continue, and even for increased opportunities for destinations to gain more share of this valuable audience.
Travel in 2021: Where We're Heading
As more people get vaccinated and travel restrictions ease, we expect international and domestic travel will continue to increase in 2021 given the pent-up demand. Now is the time to re-engage with marketing across channels and devices to reach travelers eager to explore again. Learn about all the trends that travel marketers need to know today in our new quarterly report.
The latest global Expedia Group data and research indicates demand for travel is returning. Learn more in our latest Travel Trend Report to see how marketers can capture and drive demand on the road to recover and rebuild.