JNTO 2018 Typhoon Recovery
+60 million
Impressions in Southeast Asia
+45%
YoY Room Night Demand in Southeast Asia
+45 million
Impressions in North America & Australia
+40%
YoY Room Night Demand in North America, Europe, & Australia
Overview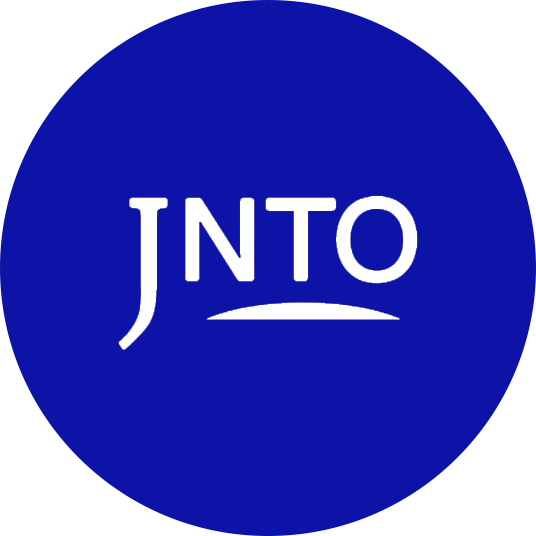 The Japan National Tourism Organization (JNTO) worked closely with Expedia Group Media Solutions to help drive tourism recovery in Japan's western region, following a particularly disruptive 2018 typhoon season. Targeting 15 key international markets, campaign activity aimed to drive awareness of Japan's eleven western prefectures and encourage travel to the region.
The Opportunity
The 2018 Pacific typhoon season was one of the most disruptive on record, with a high number of storms, including one of the strongest tropical cyclones to make landfall in Japan in decades. Throughout the summer months, western Japan was hit by heavy rainfall and flooding, causing disputation to the region's local economy and affecting international tourism.
Following this extremely challenging period for the region, JNTO wanted to show international travelers that Japan was open for business and highlight the amazing culinary, natural and cultural experiences offered by its 11 western prefectures: Kyoto, Fukuoka, Hiroshima, Hyogo, Yamaguchi, Okayama, Ehime, Gifu, Shimane, Kochi, and Tottori.
The Solution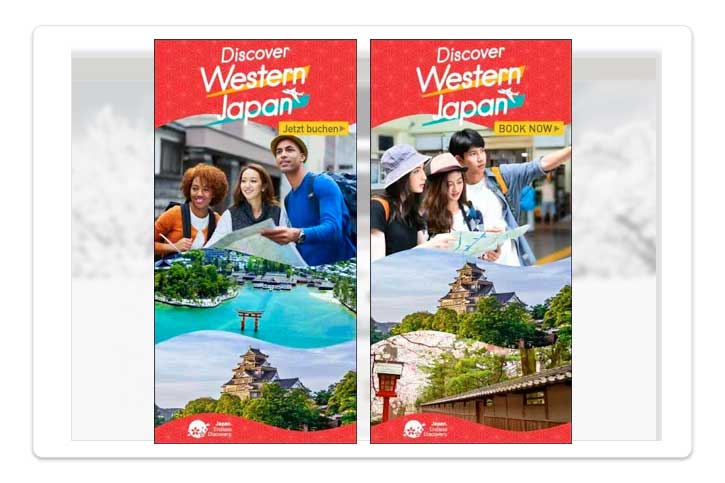 Collaborating closely with JNTO, Expedia Group Media Solutions ran two separate display advertising campaigns, encompassing fifteen key inbound markets. The first focused on Southeast Asia and targeted travelers across Expedia websites in Singapore, Thailand, Malaysia, Vietnam, Philippines, Indonesia, and India. The second targeted international travelers from other key global markets including the United States, Canada, Australia, Italy, Germany, France, Spain, and the United Kingdom.
Both campaigns incorporated a range of display advertising formats which drove travelers to dedicated landing pages, hosted on local Expedia websites. On those websites, visitors could browse inspirational content focused on Japan's eleven western prefectures, helping them learn about the region's many wonders – from local culinary delicacies, to its famous hot springs. The landing pages also featured attractive, bookable travel deals to drive conversion.
In addition to onsite display media, the campaigns included PassportAds, an audience extension tool, helping JNTO reach travelers outside the Expedia Group ecosystem and engage with a targeted audience wherever they browsed and booked on the web.
To drive greater exposure for campaign activity, JNTO also used a 2:1 disaster relief match from Expedia Group Media Solutions, helping to increase visibility for advertisement across Expedia websites.
The Results
The campaigns helped drive significant awareness for Western Japan, delivering nearly 60 million impressions for Southeast Asia and around 45 million impressions for Europe, North America, and Australia. Year-on-year room night demand increased by almost 45 percent for Southeast Asia and over 40 percent for Europe, North America, and Australia, helping to drive bookings and bolstering recovery efforts across the region.

Connect with our digital media consultants to learn how to best engage, influence, and convert your target travel audience
*Expedia Group, TravelAds and Accelerator incrementality data, 2022