January 27, 2022
Building on the pillars of Panamanian pride and sustainable tourism, Panama is offering stimulating, regenerative experiences for purpose-driven travelers. To inspire travelers to experience the Central American country's unique history, geography, and culture, its destination marketing organization (DMO), Visit Panamá, has been busy rebranding the nation's image and vision. They partnered with us at Expedia Group Media Solutions to help communicate their vision: to put Panamanians at the heart of their offering, while encouraging travelers to connect in a meaningful way. In this post, we'll describe this vision plus the ways our marketing campaign highlighted the diversity of this dynamic and exciting destination.
Targeting the Conscious Traveler
For much of the last two years, many of us have dreamed of venturing to a tropical shoreline or a distant, exotic city. Well, Panama has both. Travelers of all types will find what they're looking for in this diverse place, while at the same time avoiding the crowds that can be found in other Central American destinations.
Although recent findings have suggested that some travelers are looking forward to taking their GOAT trip (AKA the Greatest of All Trips), not all are interested in checking off that over-visited destination on most people's bucket lists. Instead, some travel shoppers are interested in taking a new kind of trip, where they can experience an often-overlooked locale, a place that is rich in experiences but not overrun with tourists. Visit Panamá knows this, and is eager to reach this significant market segment known as "El Viajero Consciente," or the "Conscious Traveler." As we share in our recent Traveler Value Index: 2022 Outlook, sustainability continues to be front of mind with a lot of travel shoppers, so travel marketers would be wise to promote the place less traveled, a place like Panama.
Showcasing Panama's Diverse Experiences
To communicate this to prospective visitors, Visit Panamá collaborated with our award-winning Creative Partnerships team. Visit Panamá wanted to best illustrate all that the destination has to offer and used a Travel Spotlight to combine informative content with stunning visuals. The result is a co-branded listicle showcasing key experiences—10 once-in-a-lifetime moments—including the world's first biodiversity museum, a tropical rainforest minutes from Panama City, whale watching and scuba diving, and, of course, the Panama Canal.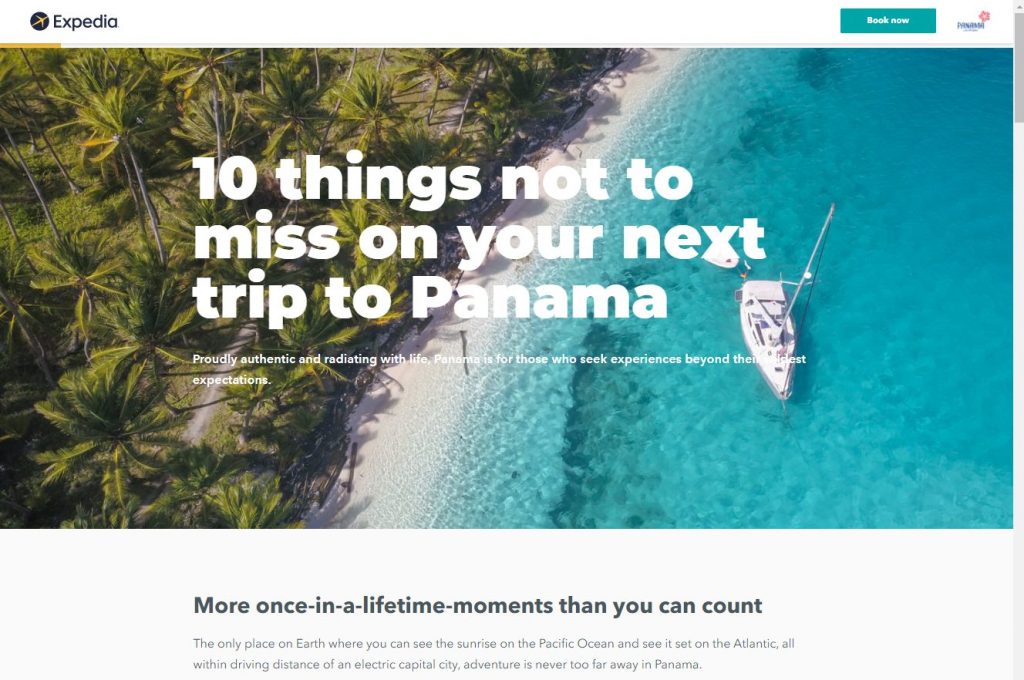 A separate promotional landing page was built that includes select flight and hotel offers, activities, COVID-19 travel guidelines, as well as the DMO's latest promotional video inviting visitors to "live for more." In addition, the campaign was supported by display ads, email marketing, and social media takeovers to drive traffic to the landing page, while integrated booking capabilities help potential visitors plan and book their Panamanian vacation.
Original Entertainment to Inspire Travelers to Book
The Creative Partnerships team is also collaborating with Visit Panamá on three episodes of a brand new entertainment series called "The Next Turn," which follows an array of hosts from around the world as they embrace their thirst for adventure and experience the joy of traveling with an open mind.
Showcasing the nation's beaches, jungles, and urban culture, the three short-form Panama episodes will be available to watch on a unique digital platform, which, for the first time, will allow viewers to enjoy the content, find out more about the locations and experiences featured, and book their trip.
Angelique Miller, senior director of Creative Partnerships, says, "'The Next Turn' represents an important step forward for Expedia and our partners. Alongside more traditional solutions, we're now offering engaging entertainment marketing campaigns and the unique ability to deliver full-funnel strategies connecting travel entertainment with travel facilitation. We're thrilled to be launching this first series with our friends and long-time collaborators at Visit Panamá."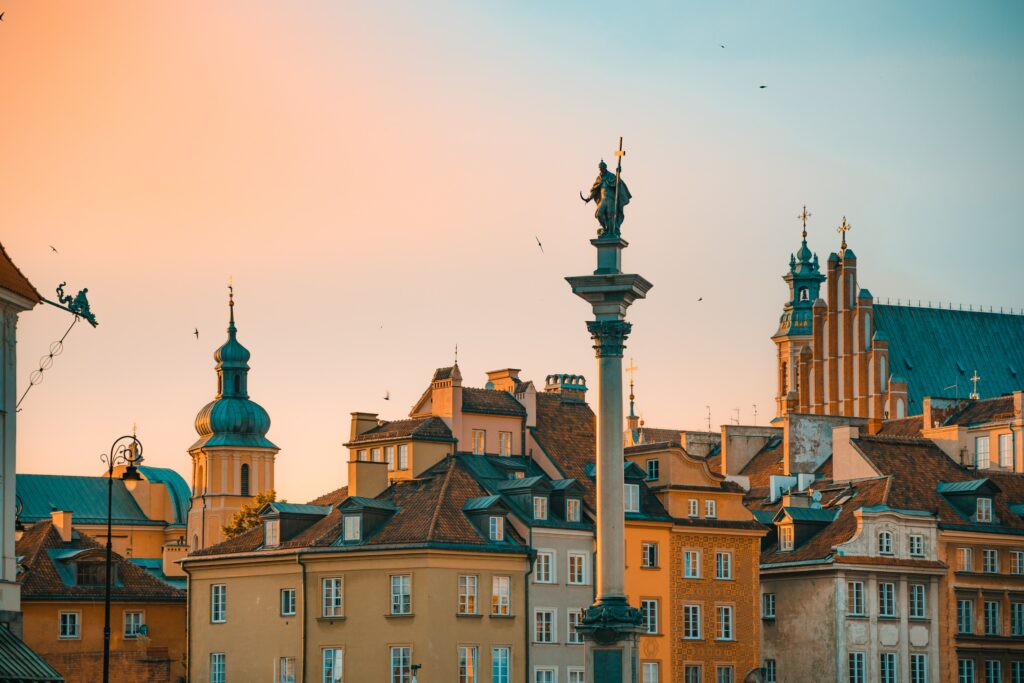 Hotel advertising that can reach any traveler, anywhere
Travelers looking to book a hotel use multiple channels to find their ideal place to stay, from social media to travel websites, and more. This is why it's imperative that you know when — and where — to reach the right traveler. Whether you're trying to reach early-bird or last-minute bookers, our targeting capabilities can help you connect with the right traveler at the right time.
Even though the campaign was only launched in November, we've already seen impressive results. So far, the campaign has generated 5.1 million impressions and delivered an overall return on ad spend (ROAS) of nearly 10 to 1.
Learn more about how you can inspire and convert travel shoppers with a Creative Partnership. You can also gain insights into the latest traveler sentiment—including their views on sustainable travel—by downloading and reading the Traveler Value Index: 2022 Outlook report.