April 13, 2022
When the pandemic started in 2020, many nations acted quickly to shut their borders in hopes of preventing the spread of the virus. Australia went a step further: it established strict lockdown rules so that even domestic travel was restricted. Now, nearly two years later, the country has fully reopened and lifted restrictions for interstate travel. That's why Destination NSW—the NSW government's tourism and major events agency for the country's most populous state—knew it was time to reconnect with and inspire travel shoppers who may not put New South Wales on the top of their list after so much time spent in lockdown.
Travel Spotlights Encourage Exploration
Destination NSW recently launched its "Feel Something New" tourism campaign inviting all to come to New South Wales, to be transformed by the myriad experiences available to those who visit the state. It hopes to engage travel shoppers with both the natural wonders and the vibrant culture of a major metropolis.
With this in mind, we worked with Destination NSW to help it deliver an advertising campaign on our own travel sites aligned with this message. The goal is to welcome back Australians from other states and remind them of all that Sydney and the greater New South Wales area have to offer. For this effort, our award-winning Creative Partnerships team designed two bespoke Travel Spotlight landing pages for wotif.com—the Australian booking website (and one of Expedia Group's brands)—to target domestic tourists.
Travel Spotlights are simple and elegant premium landing pages that help travel brands showcase their best offerings and tell their unique stories through stunning imagery and inspiring copy. In this case, we created one landing page to promote the state of New South Wales and another page to promote its largest city, Sydney. Each page encourages travel shoppers to "feel something new" and leads with a short video clip capturing the essence of the destination.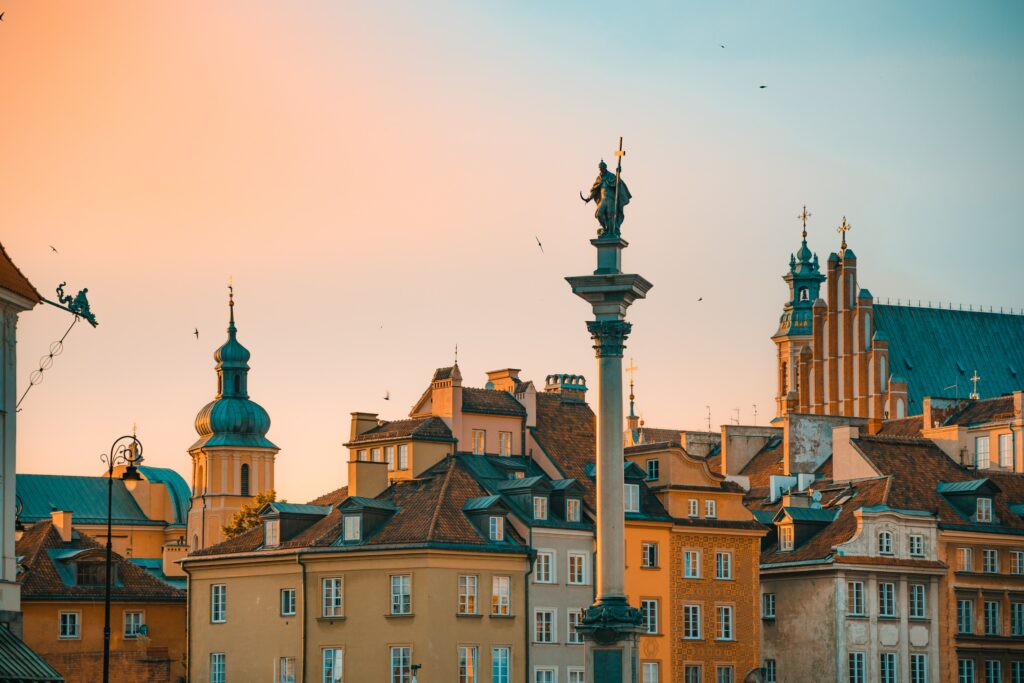 Hotel advertising that can reach any traveler, anywhere
Travelers looking to book a hotel use multiple channels to find their ideal place to stay, from social media to travel websites, and more. This is why it's imperative that you know when — and where — to reach the right traveler. Whether you're trying to reach early-bird or last-minute bookers, our targeting capabilities can help you connect with the right traveler at the right time.
Custom Editorial Inspires Feelings
The primary focus of these Travel Spotlights is to showcase a few of the key locations or regions you might visit, using creative editorial to describe the feelings you might experience if you did: the crisp air of the Blue Mountains, the humility of being surrounded by nature, the thrill of catching a wave at one of Sydney's famed beaches, or the buzz of a cosmopolitan city. The goal is to inspire travel shoppers to seek these feelings for themselves.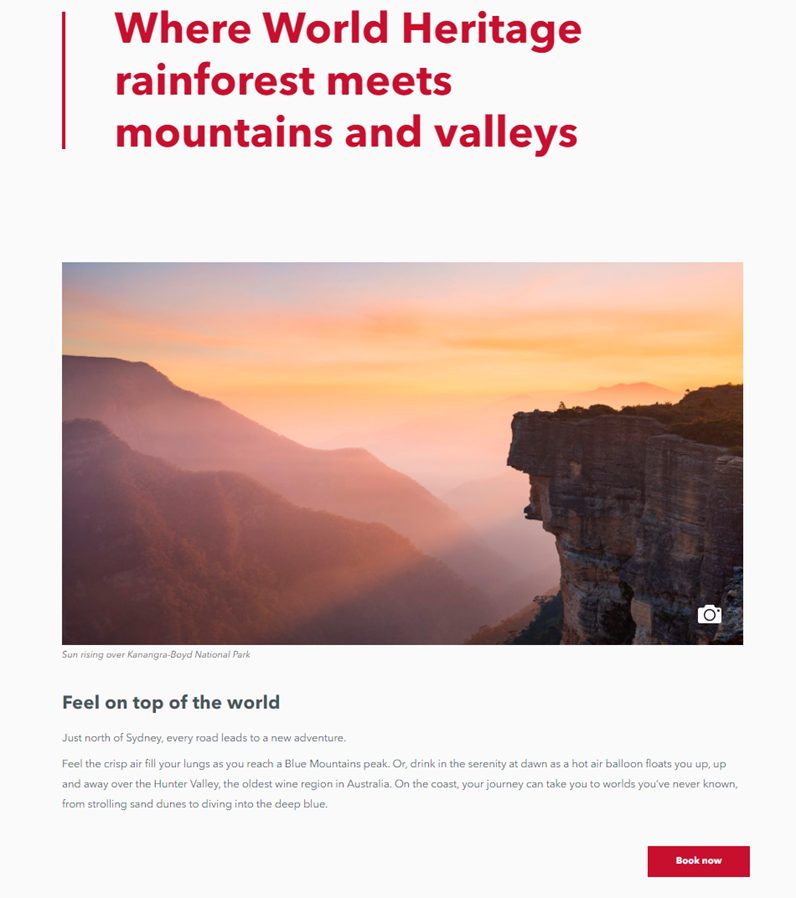 In fact, all of the campaign's pages have integrated booking capabilities, making it easy for Australians to book their stay so these images and words can become a reality. When a travel shopper clicks "Book now" on one of the Travel Spotlights pages, they're directed to a unique microsite, which looks different depending on which experience, or "feeling," they're interested in. There's also a curated selection of accommodations, flights, and things to do in that location or region—all of which can be booked right from there.
Holistically Targeting the Right Traveler
In addition to the Travel Spotlights and microsites, the campaign makes use of our display ads, a tailored social media strategy to drive traffic to the landing pages, and PassportAds, our audience extension solution. This is because we know it's just as important to reach travel shoppers on other websites, too – not just Wotif sites. With PassportAds, we can intelligently target the Australian travel shopper wherever they browse on the web, and then direct them back to the Travel Spotlight pages to complete their booking. All of these solutions work together to engage the travel shopper no matter where they are in their path to purchase.
Learn more about how you can inspire and convert travel shoppers with Travel Spotlights. You can also gain insights into the latest traveler behavior in our Q4 Travel Recovery Trend Report, as well as watch an on-demand recording of our Q1 virtual Insights Summit focusing on the Asia Pacific region.