February 16, 2022
During much of the past two years when borders remained closed to most travelers, destination marketing organizations (DMOs) were more concerned with increasing visibility among domestic travelers than international tourists. But now that borders are reopening, DMOs are searching for new ways to inspire travel shoppers around the world to choose their destination. They must find ways to stand out from the competition, to tell their unique story. That's what the City of Madrid Tourism Council had in mind when they partnered with us at Expedia Group Media Solutions. In this post, we discuss how our Creative Partnerships team helped the City of Madrid Tourism Council position the Spanish capital as a luxury destination for key strategic markets.
Identifying the Target Audience
As pandemic restrictions have eased and vaccination rates increased, so, too, has interest in traveling farther from home. These findings are confirmed in our new Q4 Travel Recovery Trend Report, based on Expedia Group first-party data and custom research. That's why destination marketers like the City of Madrid Tourism Council must ensure their messaging reaches the international travel shopper who may be considering and choosing from several destinations for their next long-haul trip.
At the same time, another growing trend is the GOAT (Greatest of All Trips) mindset. As shared in Expedia Group's 2022 Travel Trends Report, 68% of the polled 12,000 survey respondents said they're planning to go big on their next trip, with 40% even saying they're willing to splurge. This comes as no surprise, as travelers are eager to make up for lost time.
Creative Solutions to Reach the Right Travel Shopper
"Madrid is a destination for you to live life to the fullest and enjoy all the unique experiences you can only do here. Working with Expedia has enabled us to showcase Madrid´s hidden gems and attract targeted travelers, as well as drive successful results by increasing the average length of stay and spending, supporting our local tourism partners, and boosting the city´s economy."

Abigail Sigüenza, International Marketing Director, the City of Madrid Tourism Council
To help achieve its marketing goals—to reach both the long-haul traveler and those willing to spend more—the City of Madrid Tourism Council turned to our awarding-winning Creative Partnerships team. We helped the DMO deliver a campaign positioning Madrid as a luxury destination for travelers in Mexico, the UK, and the U.S., who may not otherwise think of the city appealing to the high-end consumer. To start, the team delivered a Travel Spotlight, which encourages travel shoppers to engage through premium custom landing pages. In this case, the team went with a bespoke, co-branded gallery that utilizes a combination of editorial and photography to invite travel shoppers to explore all of Madrid's high-end offerings, from luxe boutiques and Michelin-starred restaurants, to trendy rooftop bars and sumptuous hotels.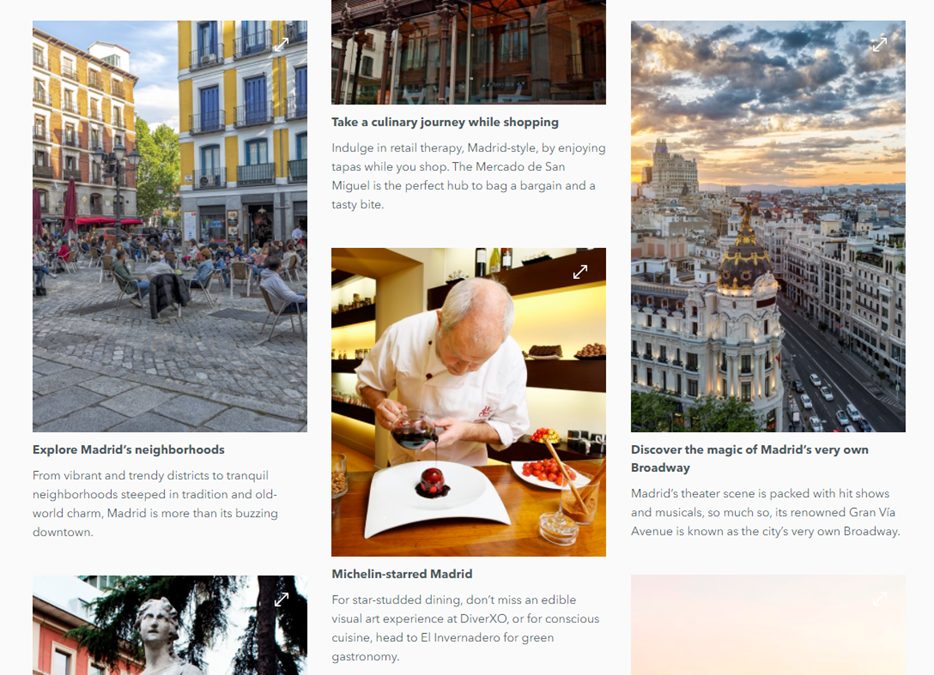 The campaign also features a separate dedicated microsite with a promotional video showcasing 10 plans to "live Madrid," special offers on select hotels and flights, and other information on activities and attractions awaiting visitors in Madrid. And because the goal was not only to increase awareness around the city's luxury offerings but also to drive bookings, all the campaign's landing pages feature integrated booking capabilities to help potential visitors book and plan their luxury Madrid getaway.
The City of Madrid Tourism Council has also taken advantage of our display advertising. These thoughtfully built visual ads engage with travel shoppers across all of our sites – no matter what stage they're at during their shopping journey. However, we know it's equally important to reach those who may be researching on other websites, so to generate even further demand the campaign leveraged PassportAds: our audience extension solution that targets travel shoppers outside the Expedia Group ecosystem. With this advertising solution, the City of Madrid Tourism Council can intelligently target the luxury traveler segment wherever they browse on the web, and then direct them back to our sites to complete their booking.
The City of Madrid Tourism Council Achieves Success
All of these solutions worked together to help the City of Madrid Tourism Council achieve its marketing goals. First, the campaign drove impressive demand for hotels and flights among the targeted group – travelers in the U.S., UK, and Mexico. In fact, during a 60-day period during the campaign's run, we saw these three countries among the top 5 countries searching for Madrid, with the U.S. generating the highest volume of searches for the destination. Plus, nearly 70% of those travel shoppers booked stays in luxury hotels.
Overall, the campaign delivered a return on ad spend (ROAS) of nearly 90 to 1 across all branded sites and 4.3 to 1 on other websites – impressive results amid an ever-changing pandemic landscape. And this is just the beginning: the City of Madrid Tourism Council will build on this momentum with a phase-two marketing campaign later this year.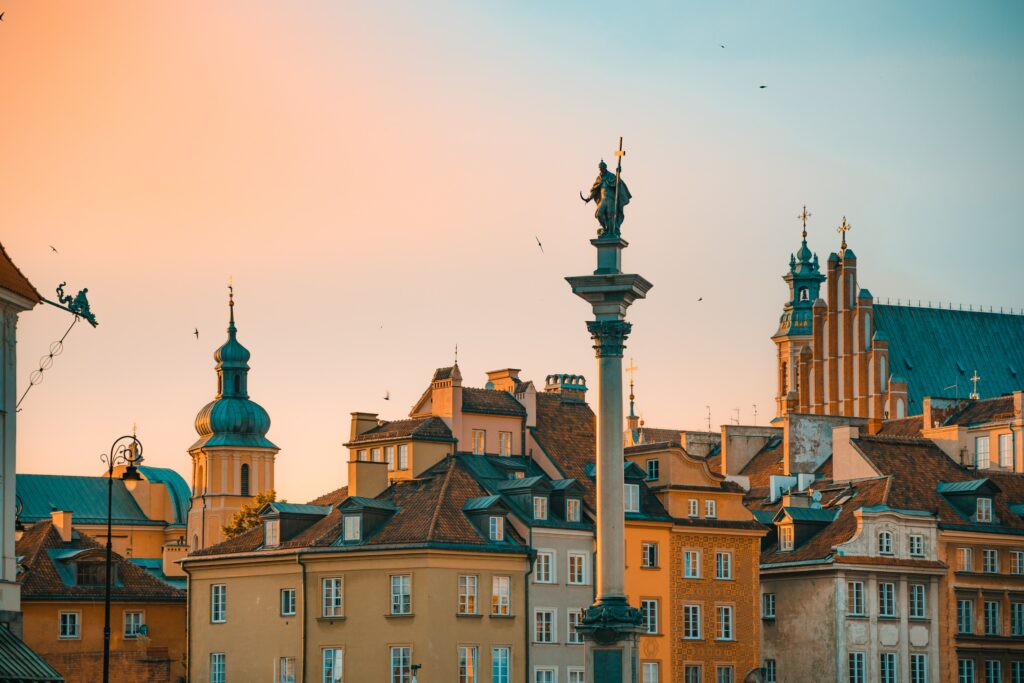 Hotel advertising that can reach any traveler, anywhere
Travelers looking to book a hotel use multiple channels to find their ideal place to stay, from social media to travel websites, and more. This is why it's imperative that you know when — and where — to reach the right traveler. Whether you're trying to reach early-bird or last-minute bookers, our targeting capabilities can help you connect with the right traveler at the right time.
Learn more about the many ways Media Solutions can help your destination marketing organization inspire travelers, no matter what story you want to tell. Check out more of our Creative Partnerships solutions, or download our Q4 Travel Recovery Trend Report to gain further insights into what travelers today are looking for.