April 10, 2022
Our focus at Expedia Group Media Solutions has always been to help travel partners stay agile, and this has been especially important the past two years as the industry has looked for ways to inspire travel shoppers during an evolving pandemic landscape. That's why we recently hosted a series of virtual Insights Summits—each with a focus on specific super regions—to help travel marketers plan their rebuild strategies.
At each webinar, we shared exclusive insights from Expedia Group first-party search and booking data, findings from our custom research, and concrete examples of how travel marketers in each region have been able to implement data and trends into their campaigns. In this post, we summarize some of the key takeaways you can apply to your own marketing objectives.
Travel Recovery Trend Report reveals the resilience of the industry
Throughout the pandemic, we've released a quarterly Travel Recovery Trends Report that summarizes key travel behavior based on the data we collect from shoppers as they search and book on our sites. During this series of webinars, we covered the findings from our Q4 2021 report. The top trends covered highlight how:
Travel search volumes were up 70% year-over-year
Global search windows lengthened with border re-openings
Travelers searched further out for international trips
Big city destinations led the top 10 bookings in each region
Domestic travel continues to dominate the vacation rental market
All of these trends reveal that travel shoppers are continuing to make plans to satisfy their pent-up appetite for travel. To drill down further, check out our blog post summarizing the report's findings, or download the report directly. In a few weeks we'll also be releasing the latest learnings in our next installment: the Q1 2022 Travel Recovery Trend Report. Be sure to subscribe to our blog so you don't miss out. 
Traveler values and expectations looking ahead
At Expedia Group, not only do we look at the hard data to glean trends and insights, but we also regularly complete custom research studies to try to understand consumer sentiment and attitudes toward relevant topics. Earlier this year Expedia Group launched the Traveler Value Index: 2022 Outlook, which summarized the results of a global survey of 5,500 adults in eight countries. Here are some of the highlights we shared: 
81% of travelers plan to take at least one vacation with family and friends in the first half of 2022
54% of travelers plan to spend more on trips than they did pre-pandemic
3 in 5 travelers are willing to pay additional fees so their trip is more sustainable
Over 1/3 of travelers expect to book an international trip in the next 6 months
Promotions will entice bookings
To read a summary of the report's findings, check out this blog post, or download the report directly. 
Many travel shoppers plan to use loyalty points to pay for travel
Another finding from the report that we shared during the webinars is that 40% of travelers plan to use loyalty points for at least part of a trip in 2022. We recognize the value of customer loyalty, and it has become core of where Expedia Group is heading with personalization for travelers. In fact, last fall we announced a new loyalty program that combines all rewards across Expedia Group brands. Our travel partners and marketers would be wise to take advantage of this loyalty trend and reach these loyal customers.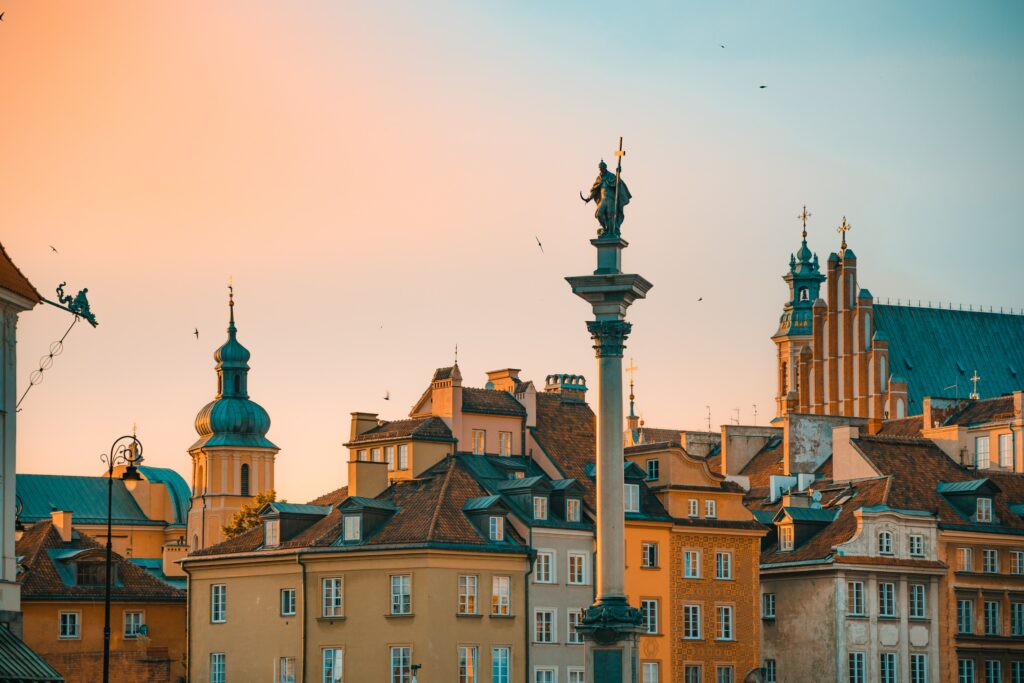 Hotel advertising that can reach any traveler, anywhere
Travelers looking to book a hotel use multiple channels to find their ideal place to stay, from social media to travel websites, and more. This is why it's imperative that you know when — and where — to reach the right traveler. Whether you're trying to reach early-bird or last-minute bookers, our targeting capabilities can help you connect with the right traveler at the right time.
Successful marketing campaigns can make a difference
We also highlighted several successful campaigns relevant to each region, to demonstrate how our partners can work with us to reach the right traveler at the right time. For example, during the Asia Pacific webinar, we shared how Destination New South Wales took advantage of Australians' appetite for travel by working with us to launch a campaign called "Feel New South Wales." The aim was to target domestic travelers in other states, to raise awareness and appeal of Sydney and New South Wales as a holiday destination.
For our North American audience, we shared how Mississippi's state tourism board, Visit Mississippi, also sought to inspire domestic travelers. To achieve this, the organization worked with our award-winning Creative Partnerships team on a custom campaign that used a new advertising solution, the Concierge platform – which allows travel shoppers to create custom, bookable itineraries for their trip. Since its launch, the campaign has generated millions of impressions and thousands of clicks.
These are just a couple of examples. You can learn about our other successful marketing campaigns on our blog, or by reading case studies on our website.
Now is the time to reach eager travelers
With travel coming back in full force, now is the time to advertise. At Media Solutions, we have the tools and the experience to help you with that. It's important to increase your brand's visibility, have a strategy in place to reach international travelers, stretch your budget with industry partnerships, and take advantage of smart targeting and reporting capabilities.