June 1, 2022
Display advertising is an important part of any integrated marketing campaign, but it's sometimes easy to forget the best practices for creating ads that actually work. As we spend more and more of our lives online, however, digital marketers must ensure they are launching display ad campaigns that engage and convert. As for travel marketers, they have an additional incentive: As we shared in our latest Travel Trend Report, there is a huge demand for travel as the world reopens. That's why travel marketers must make the most of this opportunity to reach travel shoppers across the web. In this post, we'll share some simple tips to keep in mind to help improve your display ad performance.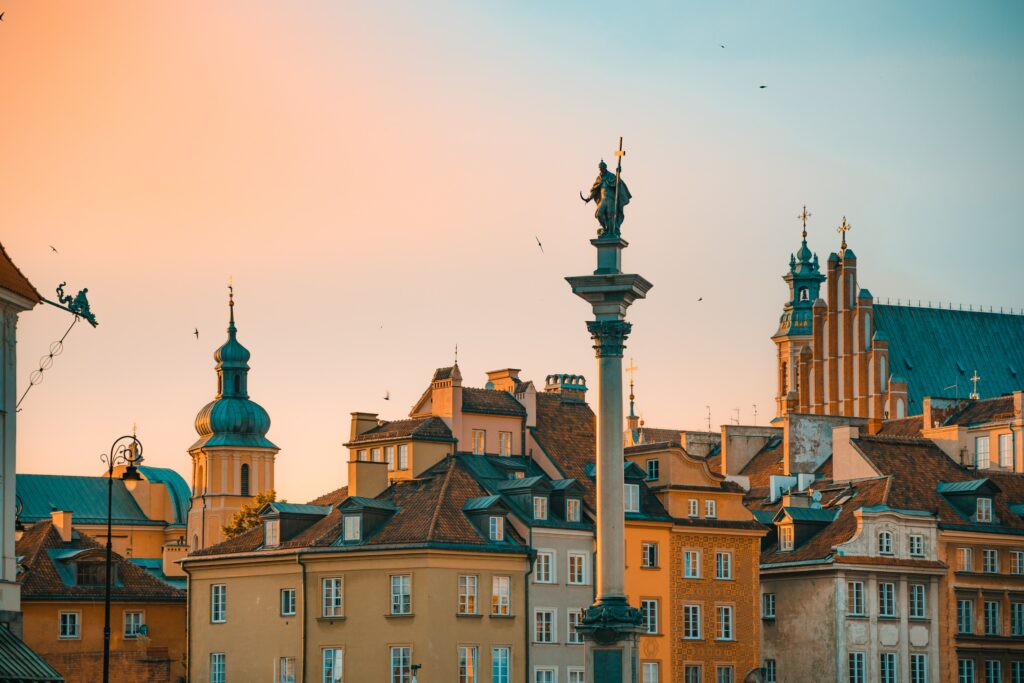 Hotel advertising that can reach any traveler, anywhere
Travelers looking to book a hotel use multiple channels to find their ideal place to stay, from social media to travel websites, and more. This is why it's imperative that you know when — and where — to reach the right traveler. Whether you're trying to reach early-bird or last-minute bookers, our targeting capabilities can help you connect with the right traveler at the right time.
1. Stay true to your brand

It's important to be consistent in the look and feel of your ads to not only provide a seamless shopping experience, but also to make it easy for shoppers to connect them with your brand. When your brand is recognizable, shoppers are more likely to click on the ad.
To accomplish this, choose colors, formats, and other elements that will help consumers identify your brand easily. And if they're familiar with your brand, they're more likely to click on the ad.
In this example for the Westin Hapuna Beach luxury resort in Hawaii, the brand uses language that suggests being pampered, while the imagery captures an uncrowded, exclusive oceanfront view.
2. Target the right audience

To have the most impact, you must also ensure your display adsappear for consumers within your target demographic. Expedia Group Media Solutions can help with this.
We have access to 70 petabytes of first-party traveler intent and booking data captured from across all of Expedia Group's websites. This means you can connect with travel shoppers based on how they searched, and our team of digital media experts can work with you to build unique customer profiles – whether you're targeting luxury travelers or families with young children.
And if your goal is to target multiple audiences with specific content or deals, we can help you create a tailored creative strategy that aligns withyour media plan.
3. Incorporate inspiring imagery

When selecting imagery, use natural landscapes, vibrant colors, and people with happy expressions. This type of imagery helps your audience form a positive association with your brand or destination.
Choose images that are easily identifiable because those will speak to a wider audience. Whether it's an iconic landmark like the Eiffel Tower or a serene picture of a beach, people can immediately relate to these and get a sense of what it would be like to visit. They also help you get around the issue of translation – no one needs an image of a mountain lake translated.
4. Be inclusive of all shoppers

Another consideration when selecting imagery and writing copy is to be inclusive of all shoppers. Use gender-neutral language and inclusive language. And select imagery that promotes diversity.
To help you with this, check out our guide on Diversity & Inclusion in Travel Advertising and read a Q&A from one of our account managers who was instrumental in developing these guidelines.
5. Use compelling, concise copy

When it comes to text, less is more. In fact, just a few words can often be more compelling than lengthy text, while ads that are crammed with too many words and phrases can be overwhelming and distracting. Ensure you remove unnecessary fluff to make your ad easy to read and understand.
And because you'll only have a few words to get your message across, avoid generic messaging and choose language that has an impact. In the example above, "room to wander" is short and to the point, using just three words to convey that Phoenix offers wide open landscapes for travelers to explore.
6. Feature appealing deals

If you have something special to offer, make sure travel shoppers see it. We know that shoppers are influenced by promotions and that most people love a good deal, but just be sure to consider whether your offer beats or matches the competition: Travel shoppers love to comparison shop. Use language like, "up 50% off" or "special offer." Presenting offers with "up to" can not only help you lead with large discounts, but also help ensure you don't overpromise.
7. Have a clear call-to-action

Remember that the purpose of the CTA is to encourage the shopper to take action, so your ad should have a clear call-to-action (CTA) that is enticing and likely to convert travel shoppers. Do you want them to book a trip, learn more, or something else? Where should they click and does the button stand out?
Consider a contrasting color, and ensure the text is to the point – ideally no more than three words. In this example, the CTA is "Plan now." When borders still restricted access, this kind of message was successful because it encouraged daydreaming – without requiring a commitment to book.
8. Link to a page that delivers on the ad promise

Once the shopper clicks on the ad, they should be directed to a relevant landing page that delivers on the ad promise. That is, there should be a clear connection between the CTA featured on the ad and the landing page it leads to. For instance, if the CTA says "Book Now," you should ensure the landing page makes it easy for the shopper to book their trip. Or if the button says "Limited time offer," ensure the page points to the promotion being advertised. For our travel partners, it's crucial that the page builds confidence and encourages the shopper to book. No matter what, we can help you create a custom landing page tailored to your marketing message.
By applying these tips, your display ads can be more effective. But if you need some extra guidance, reach out to our team of experts who can assist with your creative strategy, monitor your ads' performance, optimize your advertising based on results, and apply learnings to other campaigns. And be sure to download our latest Travel Trend Report for the latest insights to inform your marketing strategy.