July 20, 2022
Travel—by its very nature—promotes a greater understanding of people from different walks of life. Yet while the travel industry has made some strides toward becoming more inclusive, diverse, and accessible, there's still work to be done.
Expedia Group's mission is to power global travel for everyone, everywhere. To help realize this vision, we started by looking inward to ensure that we are reflecting the diversity of our travelers and modeling the inclusive mindsets that make travel a force for good. We understand the importance of not only practicing inclusion, but also empowering our partners to do the same.
That's why we commissioned custom research to understand how consumers feel about inclusive travel, and how they believe the current travel landscape stacks up. Conducted with Wakefield Research, the study surveyed 11,000 representative consumers in 11 countries: Australia, Brazil, Canada, China, France, Germany, India, Japan, Mexico, the UK, and the U.S. Our findings are included in a new Inclusive Travel Insights Report to help your brand practice inclusion better, promote diversity, and provide equal access to all travelers. Below is a snapshot of the report.
Accessibility and diversity in travel
One aspect of inclusion is ensuring equal access to all travelers. This is especially important as Baby Boomers are expected to be a growing traveler segment while also experiencing age-related health issues. Our research shows that 54% of this generation finds accessibility in travel is very important, 5% more than the general population.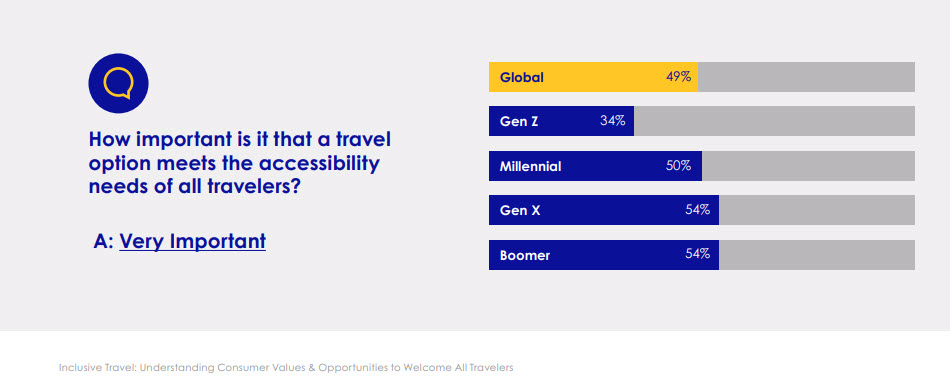 As for diversity, our research shows that 7 in 10 consumers would choose a destination, lodging, or transportation option that is more inclusive to all types of travelers, even if it's more expensive. This means they are willing to spend more on travel that's truly inclusive.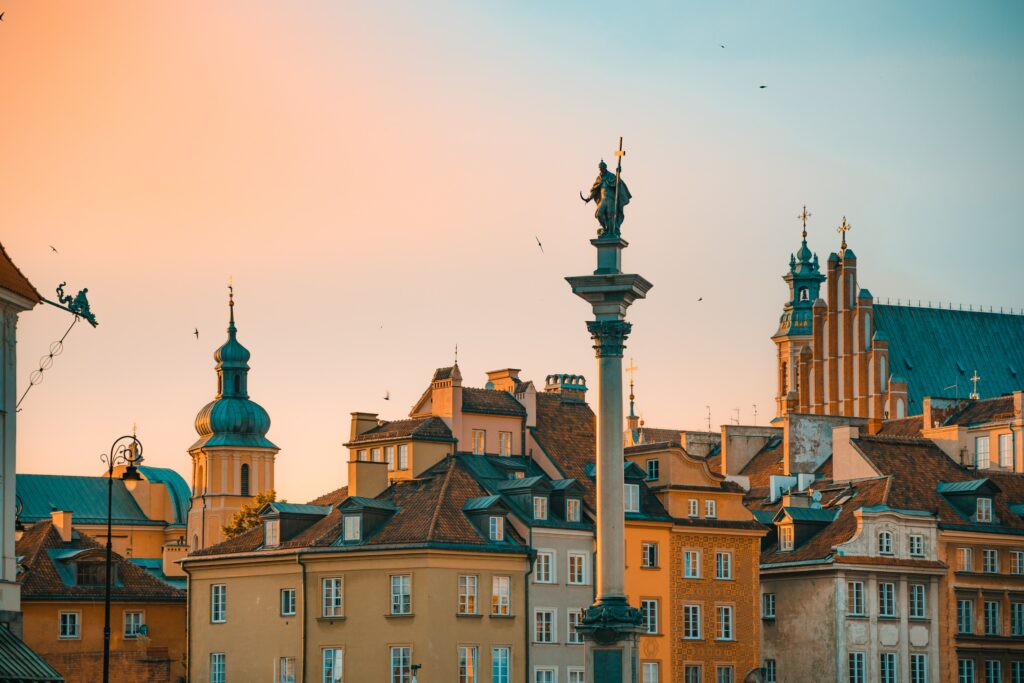 Hotel advertising that can reach any traveler, anywhere
Travelers looking to book a hotel use multiple channels to find their ideal place to stay, from social media to travel websites, and more. This is why it's imperative that you know when — and where — to reach the right traveler. Whether you're trying to reach early-bird or last-minute bookers, our targeting capabilities can help you connect with the right traveler at the right time.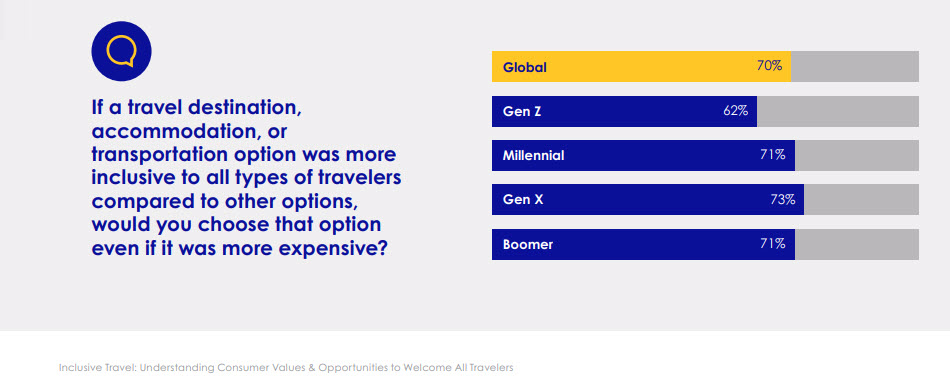 Local culture and community in travel
It's also important for the travel industry to be inclusive of local cultures and communities, and for travelers to pay attention to their interactions with them. Indeed, our research shows that over 1 in 3 consumers are looking for information on ways to engage, recommendations for supporting indigenous cultures, and ways to spend time volunteering while traveling.
In fact, 74% would choose a travel option that supports local cultures and communities, even if it was more expensive.
Representation in travel marketing  
Clearly travel marketers have an opportunity to do better, to help all travelers and destination communities feel represented. This is important not only because it's the right thing to do, but also because it's better for business.
According to our research, 78% of survey respondents said they have made a travel choice based on promotions or ads they felt represented them through messaging or visuals. For Millennials that figure is even higher – 84% have made a travel choice based on representation in travel advertising.
Examples of inclusive travel marketing campaigns
So what does representation in marketing look like? Here are a couple examples of partners that worked with us to help share their commitment to inclusion in their travel advertising.
Visit Panamá's "The Next Turn" Features Blind Adventurer
Our research shows that 92% of consumers think it's important for travel providers to meet the accessibility needs of all travelers. But travel shoppers may not know if a destination they are considering can accommodate them.
That's why Visit Panamá partnered with Expedia Group Media Solutions and our award-winning creative team on a new video series called "The Next Turn" to promote the destination. One episode features Amar, a blind traveler, who experiences a rainforest, volcano hike, and coffee farm in Panamá through his sense of hearing, smell, taste, and touch. This campaign showcases how travelers with different abilities can immerse themselves in the amazing experiences Panamá offers.
Tourism Malaysia Promotes Local Culture
Another way to practice inclusion is to respect local cultures and help improve the livelihoods of host communities.
Tourism Malaysia knows this, which is why it worked with us to create a Travel Spotlight landing page. The Spotlight shows travelers how they can experience Malaysian culture by visiting historical sites such as Georgetown, Penang, a UNESCO World Heritage site and home to one of the largest collections of pre-war buildings in Southeast Asia; or by observing a different way of life in Sarawak, which has traditional longhouses housing communities of up to 100 families; or by visiting the indigenous communities of Kadazan and Dusuns, where visitors can shop an array of traditional handicrafts.
How your brand can be more inclusive
When traveler shoppers feel understood and embraced, they're more likely to book. So how can your brand be more inclusive? First, travel marketers can draw from our Inclusion & Diversity in Travel Advertising guidelines, which documents best practices on delivering marketing campaigns that represent and cater to all people.
Next, be sure to download the full Inclusive Travel Insights Report for further findings from our custom research, and for additional examples of travel brands that are already fostering inclusion, diversity, and accessibility.