March 1, 2022
The latest Travel Recovery Trend Report from Expedia Group Media Solutions highlights how the industry and travelers showed their resilience when faced with continued unpredictable pandemic circumstances in Q4 2021. Some of the brightest news for the quarter came from the Asia Pacific (APAC) region, and here we look in more detail at the key habits and outlook of travelers in this market. Some of our insights were shared in a recent virtual Insights Summit webinar focusing on Asia Pacific. Watch the on-demand recording, or read on to drill down into the insights learned about the APAC travel market, and compare these trends to those we see occurring at the global level.
1. Travelers Became More Interested in Traveling Again
Whereas it appears that the arrival of the Omicron variant had the effect of slightly dampening interest among North America (NORAM) travelers and those in Europe, the Middle East, and Africa (EMEA), that wasn't the case in APAC. The volume of searches made by APAC travelers rose by 35% compared to the previous quarter, and were also up 30% on Q4 in 2020.
Looked at as a whole, this growing interest built steadily over the course of the quarter. However, when we distinguish search volumes for domestic and international destinations, we do see the impact of notable events in APAC. For example, week-on-week searches for international travel jumped first 10% then 25% at the start of October after it was announced that Australian citizens could travel internationally once more without permission. There was also a spike of nearly 50% week-on-week growth for international destinations in the last week of the year, with fluctuations due to offers and flight cancellations.
2. They Didn't Book Too Far Ahead, But Weren't Put Off
Search windows for APAC travelers did elongate slightly, with a 3% month-on-month shift from the 0- to 21–day window to the 31- to 60–day window. But beyond that, the data shows APAC travelers not looking or booking too far into the future; in fact, over 70% of bookings made in Q4 were for stays in Q4 – the highest rate of any of the super regions. However, here again there's evidence of the resilience we've seen globally: cancellation rates by APAC-based travelers for accommodation bookings actually reduced across the months of the quarter, in spite of the challenges posed by Omicron and outbreaks in several APAC countries happening at the time.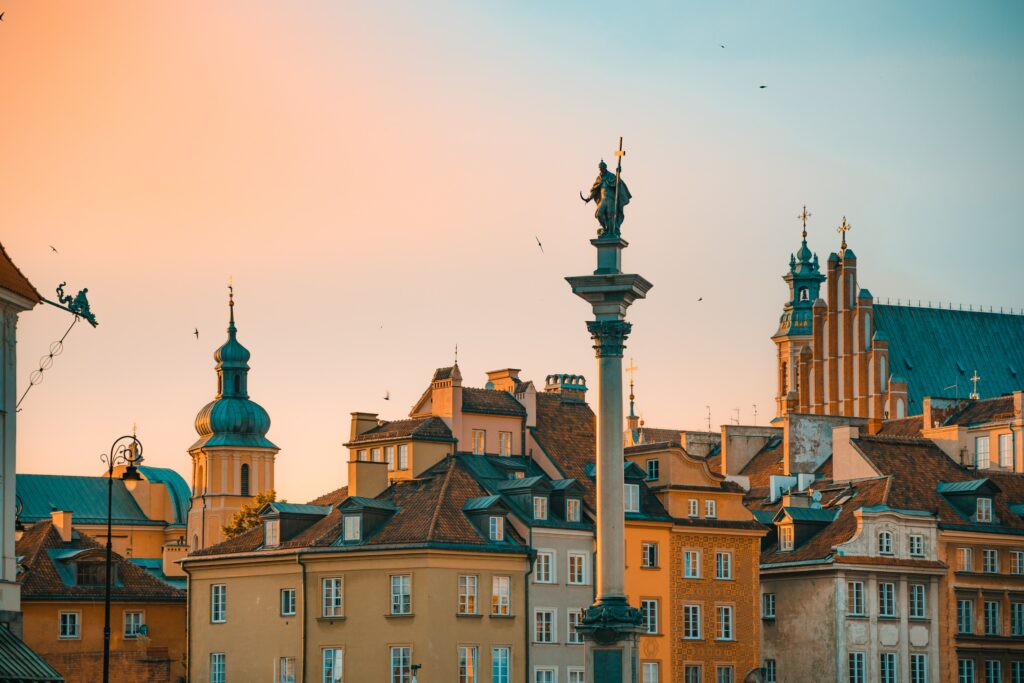 Hotel advertising that can reach any traveler, anywhere
Travelers looking to book a hotel use multiple channels to find their ideal place to stay, from social media to travel websites, and more. This is why it's imperative that you know when — and where — to reach the right traveler. Whether you're trying to reach early-bird or last-minute bookers, our targeting capabilities can help you connect with the right traveler at the right time.
3. They Looked to Travel Further … But Domestic Travel Remains Strong
The data for Q4 shows a noticeable shift in the destinations chosen by APAC-based travelers. Four of the top ten most in-demand destinations were located outside the APAC region, namely New York, Dubai, Honolulu, and London, compared to just two in Q3 (New York and London). Interest split between cities and coastal destinations, which include Australia's Gold Coast and Jeju Island's Seogwipo in South Korea.


Also unsurprising is the dominance of Australian summer-season seafront destinations in APAC's most-booked list for vacation rentals – a list comprised solely of locations within reach of major Australian cities, such as Cowes and Rye (Victoria), Surfers Paradise and Noosa Heads (Queensland), and Nelson Bay and Culburra Beach (New South Wales).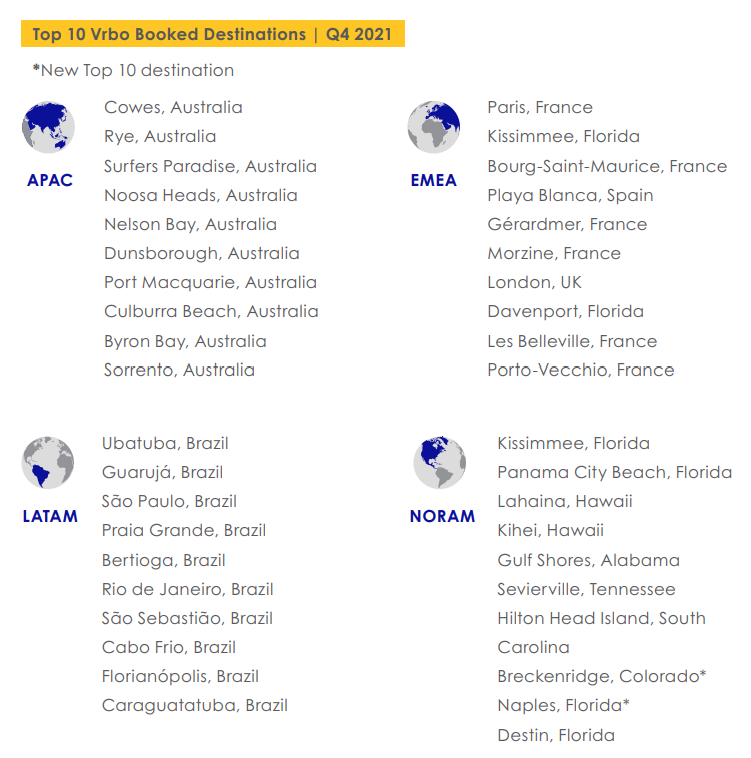 4. How They Will Travel Varies Between Countries
The recent Traveler Value Index: 2022 Outlook took the pulse of travelers future travel choices in two key APAC markets—Australia and Japan—and there were notable differences in their mindset. Australians anticipated taking a mix of long and short trips in the first half of 2022, and planned to spend an average of A$2,845 (USD 2,050) on their next trip. Meanwhile Japanese travelers were more intent on taking more frequent, shorter trips (more so than any of the eight global markets surveyed) and indicated that they would spend ¥14,270 (USD 130) on each trip. Of course, pandemic-related restrictions continue to influence these outlooks, with Japanese travelers still limited to domestic travel.
Respondents from both Japan and Australia indicated price as the most influential factor when booking both flights and accommodation. Travelers from both countries rated discounted fares above flexibility, upgrades, amenities, and ease of connection as the most important factor when booking flights; in fact, with 58% of its respondents indicating as much, Japanese travelers appeared the most price sensitive of any of the markets surveyed. Similarly for hotels, the availability of discounted advanced purchase rates would most likely inform the booking decision of Japanese shoppers, whereas Australians were more concerned with the overall cost of hotel and flight packages. These factors were given priority over free amenities, room upgrades, non-refundable discounts, or free nights.