September 7, 2021
The Q2 Travel Recovery Trend Report provided some powerful insights on the gradual rebuilding of the travel industry on a global scale. Here we dig into the data specific to the North American market. So, what was happening in the U.S. and Canada in the second quarter of the year, and how do those trends compare to the global story?
Growing Confidence Seen in Search Windows
In line with what we saw from the global data, shoppers in North America searched for travel dates further into the future in Q2 compared to Q1. The most notable growth was for dates 31-60 days in advance, which saw its share of all search volumes rise from almost 15% to nearly 20%. We also saw growth for a little further out, with a greater share for dates 61-90 days into the future. However, when looking specifically at international searches, there was a shift from consumers looking really far out—beyond 90 days—in favor of travel dates just a month or two in advance.
So, in short, we see a modest move in booking windows away from either very short or very long to somewhere in the middle. In many ways, during the pandemic the 31- to 90-day window can be the most uncertain in travelers' minds—a timeframe in which situations can change considerably but without the comfort of time to make alternative arrangements—so more interest in this medium-term window would seem to suggest a return in confidence in the stability of the travel industry and the sustained easing of restrictions.
Travel is on The Agenda … as Long as it's Safe
In terms of attitudes, it's encouraging to see that a majority of consumers from across North America are expecting to travel over the next 12 months. According to research conducted by Expedia Group and Wakefield Research, 76% of American respondents and 67% of Canadians indicated that they will travel in the next year. As for where they intend to be going, just under a third of respondents—28% in the U.S. and 31% in Canada—anticipated taking at least one international trip within the year.
This increasingly positive outlook towards international travel was borne out by the search volumes seen on Expedia Group brands in Q2. Searches by North American travelers for destinations in Asia Pacific grew by 55% from Q1 to Q2, while those to Europe, the Middle East, and Africa rose by 125% in the same period.
Unsurprisingly, factors related to COVID-19 continued to dominate North American shopper's priorities when considering travel options. Cleanliness and disinfection of hotel accommodation were the highest-ranked considerations for travelers from the U.S. and second for those from Canada. Cancelation and refund policies were the uppermost concern for Canadians and second for those in the U.S. However, the more traditional factor of low pricing still made the top three most important values in both countries.
Differing Views on Sustainability
When looking at sustainability—one of the key topics covered in the global Q2 Travel Recovery Trend Report—there's notable variation in opinion between the different countries of North America. Sentiment among U.S. consumers was in line with the global trend, with around three in five willing to pay more to make their trip more sustainable. Meanwhile, only just over half of Canadian travelers indicated any willingness to pay extra.
As an interesting comparison, shoppers in the U.S.'s neighbor to the south showed more enthusiasm for sustainable travel. Three quarters of Mexicans were willing to pay more, and the majority of those were very willing or fully committed to doing so.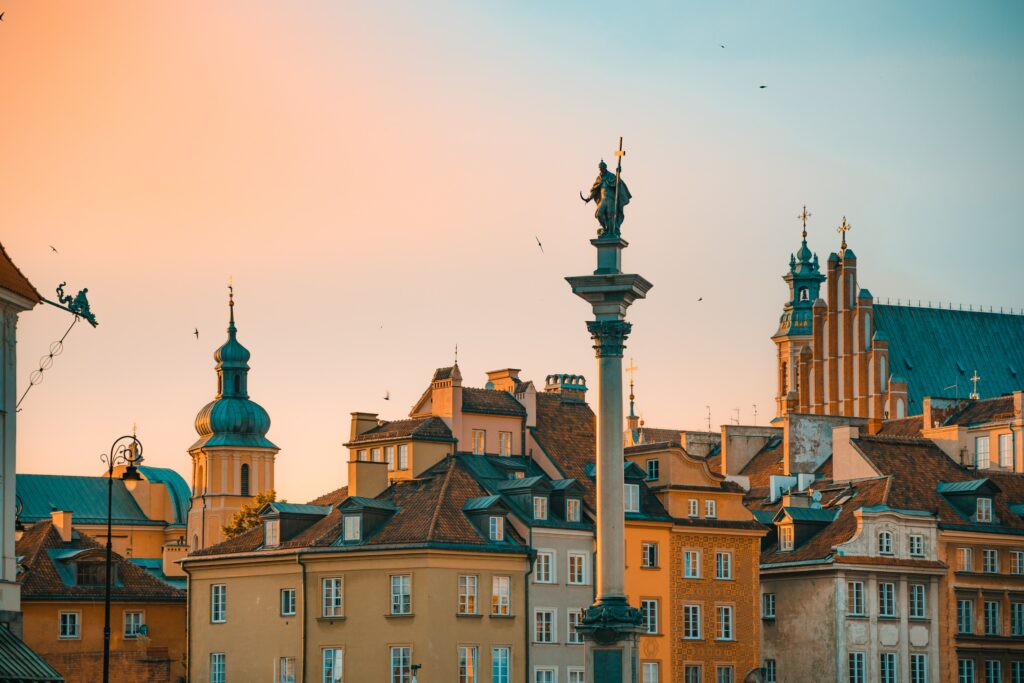 Hotel advertising that can reach any traveler, anywhere
Travelers looking to book a hotel use multiple channels to find their ideal place to stay, from social media to travel websites, and more. This is why it's imperative that you know when — and where — to reach the right traveler. Whether you're trying to reach early-bird or last-minute bookers, our targeting capabilities can help you connect with the right traveler at the right time.
The Return to U.S. Cities
As for where North Americans were booking in Q2, it was very much a story of U.S. cities and beach destinations. As in Q1, Cancun was the only destination outside the U.S. to appear in the Top 10 most-booked chart for North American customers. And in common with the global picture, Q2 saw a shift in booking patterns towards cities, with San Diego and Chicago both entering the Top 10 for booking volumes, coupled with upward moves for New York and Los Angeles. This would seem to suggest that city-based services were resuming and attracting visitors, while travelers themselves were becoming more comfortable with urban environments – in spite of COVID-19 still being present.
To find out more about the trends covered here at the global scale, download the Q2 2021 Travel Recovery Trend Report. This in-depth report is based on over 300 petabytes of first-party Expedia Group data plus the latest custom research.