October 31, 2022
Before you know it, Thanksgiving in the U.S. will be upon us, along with Black Friday, Cyber Monday, Travel Tuesday, and — of course — the holiday season. That means travel marketers should already be thinking about how they can reach shoppers to give their businesses the boost they need going into the new year. One opportunity is to encourage consumers to give the gift of travel.
Consumers are looking to travel, now more than ever
The latest Expedia Group Media Solutions Traveler Insights Report indicates that traveler enthusiasm is sustaining, despite rising inflation and economic challenges. After many months without travel due to the pandemic, consumers have strong pent-up demand and value travel more than ever.
According to Expedia Group data, 46% of people said that travel is more important to them now than it was before the pandemic. For many, collecting tangible, material things has become far less important and experiencing life — other people, places, and cultures — has become more important. With this newfound importance placed on travel, the gift of travel is likely to be more popular this holiday season than ever before. This gives travel marketers the opportunity to remind consumers of some of the reasons to consider the gift of travel this holiday season.
Millennials and Generation Z prefer experiences
By taking advantage of the travel as a gift trend, travel marketers have an opportunity to more precisely target, engage, and convert shoppers, particularly millennials and Generation Z, who are more likely to spend their money on experiences over material goods.
Millennials and Gen Z's preference for experiences has been exacerbated by the pandemic and these younger generations are itching to travel. According to a study from Avail in Spring 2022, Gen-Z (71%) and millennials (71%) lead the way when it comes to making plans to travel more, or the same amount, in 2022 than pre-pandemic. Understandably, millennials and Generation Z are ready to make up for lost time.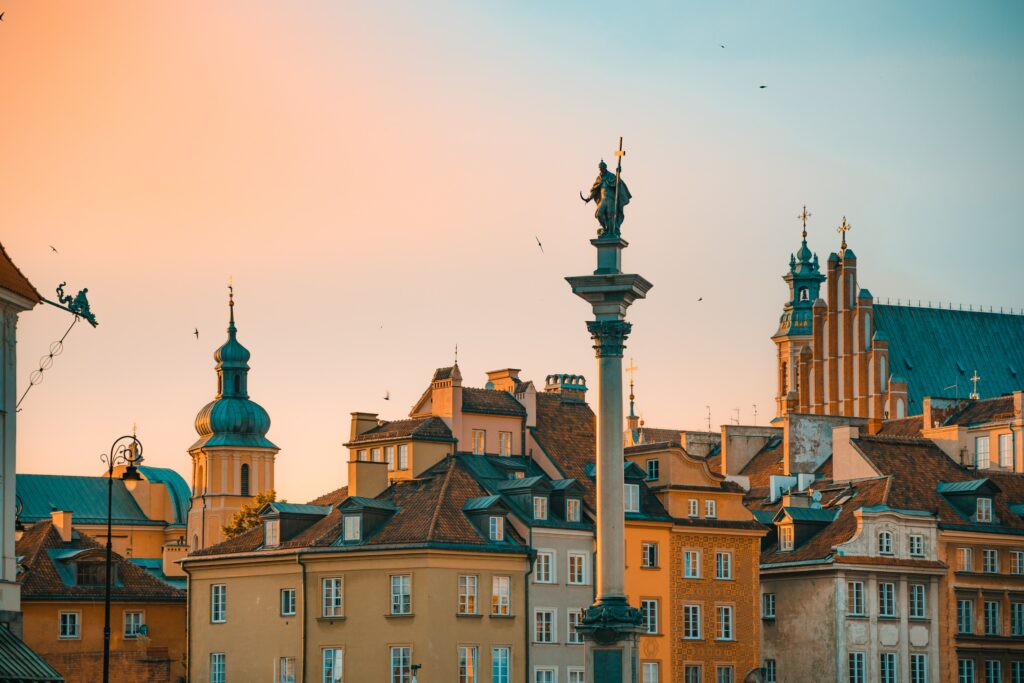 Hotel advertising that can reach any traveler, anywhere
Travelers looking to book a hotel use multiple channels to find their ideal place to stay, from social media to travel websites, and more. This is why it's imperative that you know when — and where — to reach the right traveler. Whether you're trying to reach early-bird or last-minute bookers, our targeting capabilities can help you connect with the right traveler at the right time.
Families are returning to travel and looking for new travel experiences
Families, like millennials and Gen Z, are looking to make up for lost time. During the pandemic, the proportion of families traveling internationally declined compared to other traveler groups. However, we saw in our latest Traveler Insights Report that international family travel has recovered to pre-pandemic levels, and now accounts for the same proportion of travelers as in 2019, about 15%.
Many destinations in the EMEA region have seen increases in travelers between 2019 and 2022, including popular family destinations such Antalya, Turkey and Marrakech, Morocco. Now that vaccinations are widely available for children, many families will take advantage of the opportunity to travel during the holiday season and during school breaks in the spring.
With families spending 25% more per booking than other traveler groups, travel marketers have a strong opportunity to market to families as they return to travel. But what does this look like? It could mean encouraging families to plan a family reunion to make up for lost time. Or spotlighting Vrbos in the area, as families are three times more likely than other traveler groups to book a vacation rental. Alternatively, travel marketers could highlight the work-from-anywhere trend where remote workers take advantage of opening borders by combining work with travel and bring their children along.
The holiday season opportunity
Research from Adobe shows that in 2021, nearly one-fifth of consumers planned to gift an experience for the holidays rather than physical goods. Among the top experiences they cited planning to gift was plane tickets. With many travel restrictions lifted this holiday season, we'd expect to see even more consumers looking to gift travel.
Last year, retail sales saw large increases during the holidays due to pandemic spending on consumer goods. This year, Deloitte is predicting more moderate increases for retail sales. With the opportunity to take advantage of more services, the expectation is that more consumers will turn to these for holiday gifting. This shift opens an opportunity for experience-based gifts like travel.
Target consumers looking to gift travel by partnering with Expedia Group Media Solutions
The Expedia Group audience is even more likely to give the gift of travel this holiday season. According to our Global Web Index research from July 2021, Expedia Group site visitors are 63% more likely to consider buying travel vacations as a gift compared to the average adult.
Almost half (41%) of Expedia Group's audience would consider purchasing travel as a winter holiday gift, indicating that Expedia Group sites are an ideal place to target consumers interested in gifting travel.
Expedia Group Media Solutions offers a variety of solutions to help marketers connect with holiday shoppers. Through our targeting, which is powered by over 70 pedabytes of first-party data, you can be sure to find the right audience for your campaign. You can also work alongside our award-winning in-house creative agency and tell your story via compelling media experiences with impactful Travel Spotlights. Maximize your brand's visibility with TravelAds Sponsored Listings and Flight Sponsored Listings. Or reach travelers in an organic, non-disruptive way through Native Advertising. These are a few of the ways you can connect your brands with travelers throughout the customer journey.
To learn more about the trends impacting the travel industry and gain insights into the shopper's mindset, download our latest Traveler Insights Report. You can also reach out to our experts for a one-on-on conversation about ways to market your brand this holiday season and beyond.